Flamenco guitar workshop with Salvador Andrades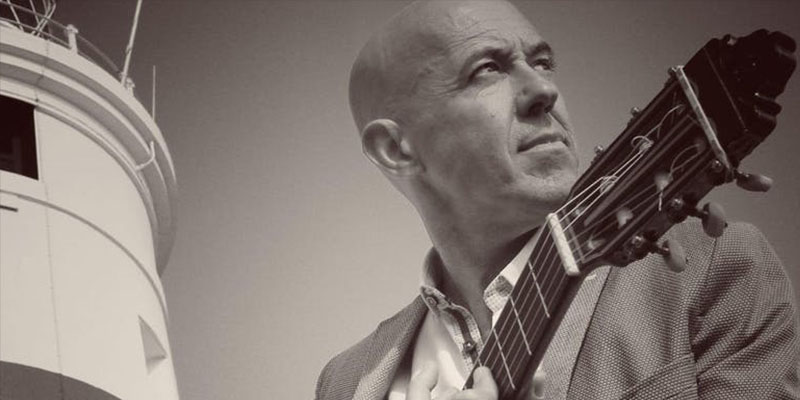 Date: Wednesday 30 October 2019, 14:00 – 16:00
Location: Workshop Theatre
Cost: £25
An unbeatable opportunity to improve flamenco guitar technique, straight from a disciple of the Paco de Lucía school.
This workshop with flamenco guitarist Salvador Andrades is for guitarists of all styles and levels, who wish to expand their knowledge in compass learning through different techniques, and which can indeed be applied to any instrument. It's an unbeatable opportunity to improve flamenco technique, straight from an alumn of the Paco de Lucía school.
Salvador Andrades (La Bajadilla, Algeciras, 1962) is a flamenco guitarist. First taught by Paco Martín, later he trained with Andrés Rodríguez and Pepe Fernández, all well-known guitarists from Campo de Gibraltar (Cádiz). For several years he also was a student of Don Antonio Sánchez, father of Paco de Lucía. In his long career he has participated with artists such as Fosforito, Fernanda and Bernarda de Utrera, Juanito Villar, Tomatito, Camarón de la Isla, Manzanita and Alejandro Sanz, among others. He has toured different countries such as: Finland, Sweden, Greece, Switzerland, England, Morocco, Germany, Russia, France, Greece, Peru, Japan, Ireland, Portugal, Indonesia or Poland, among others.
The workshop can be given in both Spanish and English.