In Loyal Company + The Fragility of Man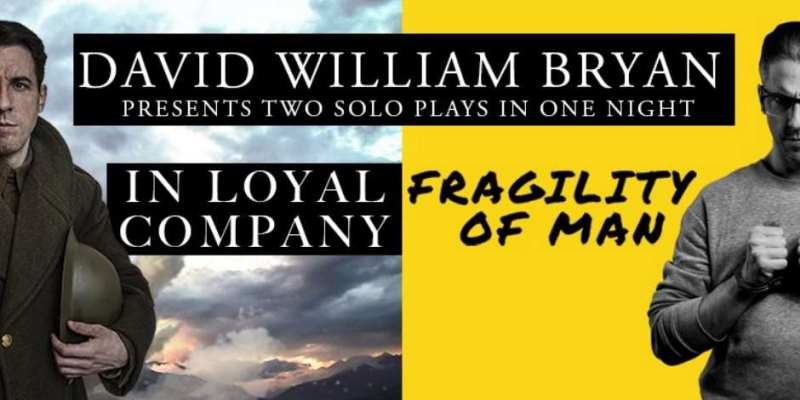 Date: Monday 14 October 2019, 19:30 –
Location: Stage@Leeds
Cost: £14.00
David William Bryan returns to stage@leeds to perform two plays in one night.
In Loyal Company, the 2018 Edinburgh Fringe Sell out, is the incredible true story of missing World War II soldier and prisoner of War Arthur Robinson, written and performed by his great-nephew, David William Bryan.
May 1941. Arthur Robinson joins up becoming a private in the 18th reconnaissance division. Deployed to Singapore, his ship is destroyed by Japanese dive bombers on arrival. Arthur is declared missing.
After a short interval, David will perform Fragility of Man, his brand new hard-hitting original play following one man's epic life-long battle with the justice system.
Not suitable for under 16.
Location: Stage One, stage@leeds