UnFinale - Unlimited Theatre Celebration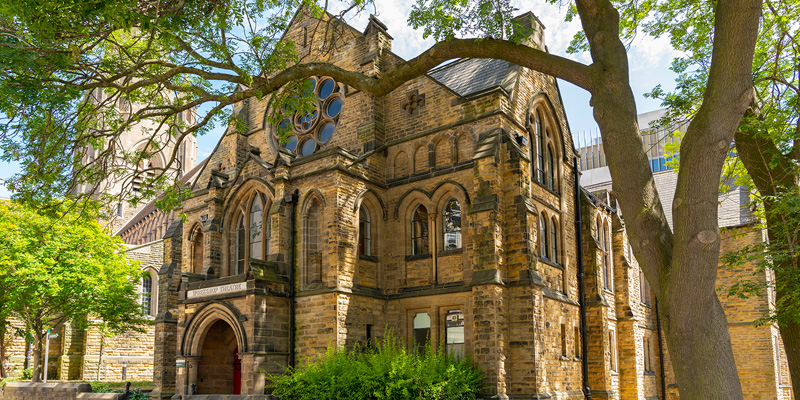 Date: Friday 29 September 2023, 11:00 – 17:00
Location: Workshop Theatre
Interval: Every day
Until: Saturday 30 September 2023
Cost: Free
To mark the closing of Unlimited Theatre, two special events have been organised to celebrate the fantastic work and achievements of all those involved over the past 27 years.
Friday 30 September
Unlimited Theatre was co-founded by six graduates of the Workshop Theatre in 1996. Since then the company has produced and toured highly acclaimed new work with and for audiences in the UK and across the world including mainland Europe, the USA, Ukraine, the Philippines, Singapore, Zimbabwe and Papua new Guinea. In 2023, after 27 years of critical acclaim and multiple awards the company has chosen to finally call it a day. Turns out, everything actually does have a limit..
As part of its Grand Finale programme of events, the company is sharing all its experience and knowledge on company management, business planning, funding strategies, winning commissions, developing relationships and, well… everything you ever wanted to know about how to start and run a successful arts organisation.
At the end of the day we'll aim to have answered all your questions and share with you templates for all the documents you'll ever need - Business Plan, Mission Statements, Contracts and All The Policies and Plans (Equality , Financial Controls, H&S, Mental Health & Wellbeing, Dignity At Work, Sustainability, Privacy, Disciplinary & Grievance, Safeguarding).
Saturday 30 September
After 27 years of making shows and events that have delighted, horrified, confused, dismayed, exhilarated and inspired audiences across the world, Unlimited have finally decided to call it a day. Turns out, everything actually does have a limit.
To celebrate this happiest of endings we're inviting you to spend our final day with us in the grounds of the Workshop Theatre - where it all began back in the mid 1990's. There will be events indoors and outdoors so bring a picnic blanket and a cool bag with your favourite foods and drinks and come dressed for the weather. For those who prefer to travel light, we're joined by our friends The VeeDub Camper Bar who will be serving refreshments.
The event is free but numbers are limited so please register!
All events on the day are wheelchair accessible and BSL interpreted.