New artwork by Hannah Guy and Katherine Lacey features at this year's Light Night Leeds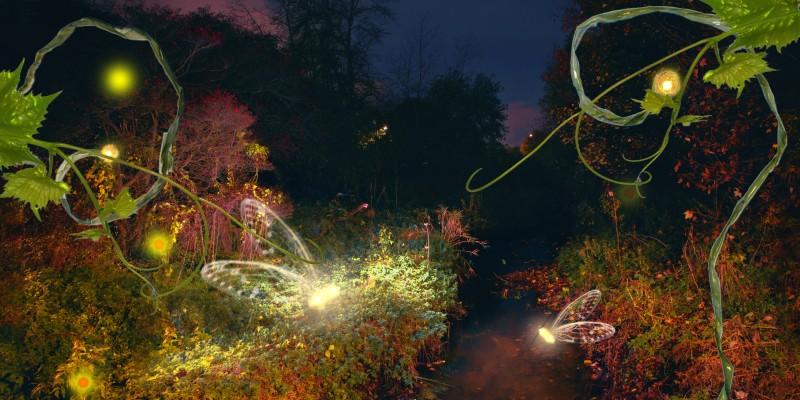 Light Night Leeds 2023 is set to reveal 'Light Can Also Rhyme', an original artwork inspired by a poem by Zaffar Kunial.
Zaffar Kunial's poem — Crystal Avenues — was commissioned earlier this year for the launch of a new research and teaching facility on campus, the Sir William Henry Bragg building.
For this year's Light Night Leeds — an annual multi-arts and light festival that will take place across Leeds city centre on 12 and 13 October — Kunial's poem will be brought to life at the University of Leeds by staff and students from the Faculty of Arts, Humanities and Cultures.
Visual artist and technician Katherine Lacey and third-year BA Fine Art student Hannah Guy — both from the School of Fine Art, History of Art and Cultural Studies — have envisioned a narrative deeply rooted in nature's organic elements.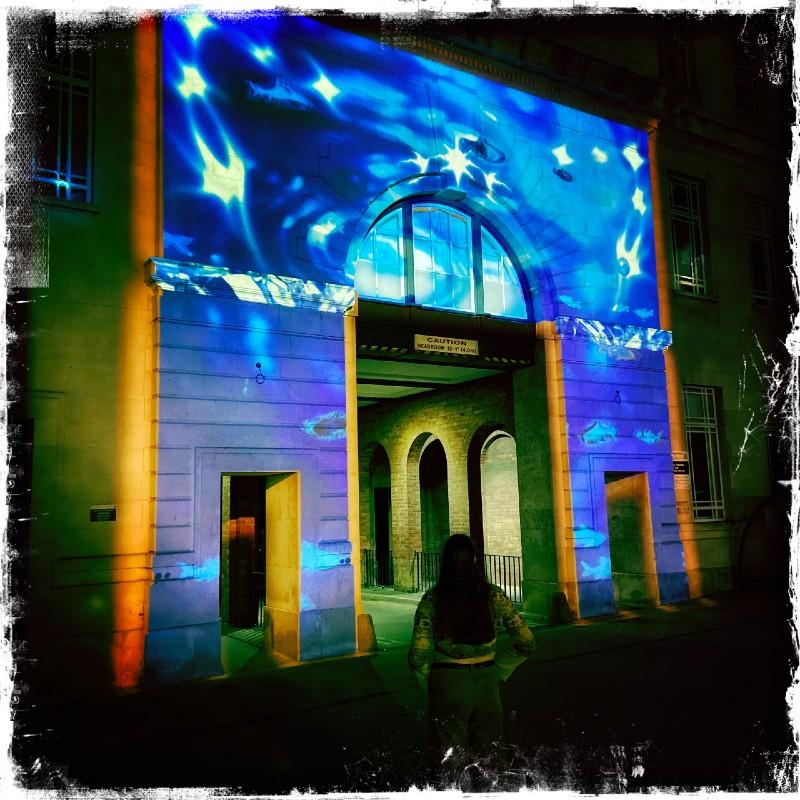 Practice run for Light can also Rhyme which will be projected onto the stonework of the Sir William Henry Bragg Building at the University of Leeds as part of Light Night Leeds 2023. Photo by Katherine Lacey.
Projected onto the exterior of the Sir William Henry Bragg Building on Woodhouse Lane, Light Can Also Rhyme will bring mapped visuals together with atmospheric music for vibraphone, composed by Ashruta Mani, a percussionist and student from the School of Music.
Guy and Lacey's projection piece seamlessly intertwines long exposure photography, video and animation to elegantly display the beauty of natural forms.
Over a span of seven minutes, the exhibit gracefully transitions through scenes of space, earth, forests and gardens, guided by glowing orbs and flying insects. Highlighting the narrative is Hannah Guy's long-exposure landscape photography and animation, supported technically by local video artist Paul Miller.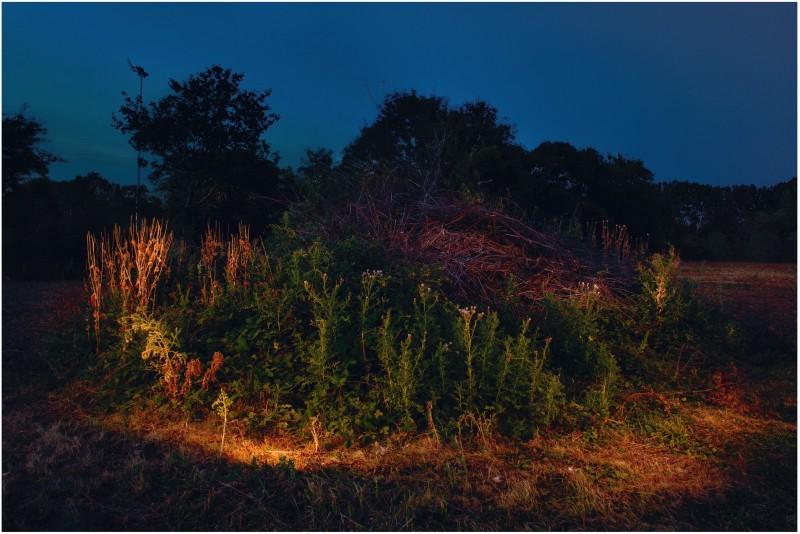 Hannah Guy, Burrows, 2023. A0 photographic print. Photo courtesy of the artist.
Hannah Guy is in the final year of a BA Fine Art degree at the University of Leeds. Working primarily as a fine art photographer, Hannah's practice revolves around the potentials of light for storytelling through staging, narrative and hand engineered light boxes.
Light Night Leeds offered Hannah an exciting opportunity to help utilise her passion for light in a completely new and unique space working alongside Katherine Lacey, Ashruta Mani, the Cultural Institute and artist Jun Rui Lo. Hannah said:
"I have massively enjoyed having such creative freedom on this project and working alongside Ashruta and Ryan (Jun Rui Lo) has been a pleasure.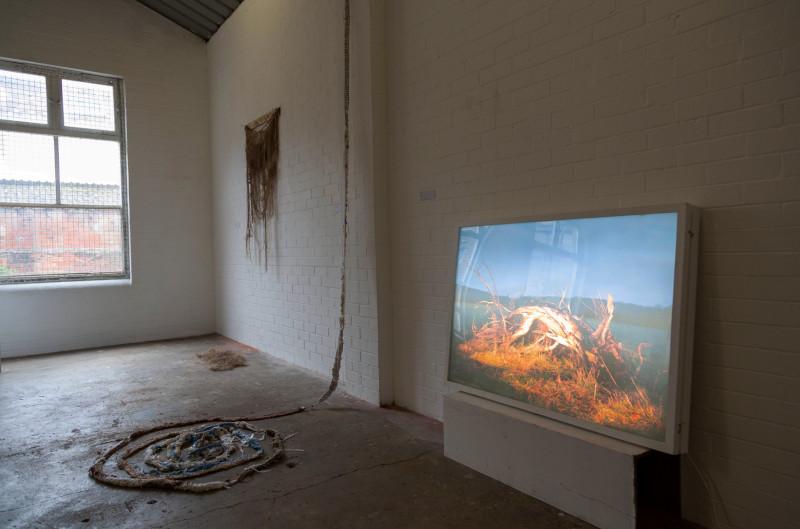 Hannah Guy, Gleams, 2023. Photographic print on a handmade A0 ligh tbox. Image courtesy of the artist.
"I've worked so hard over the summer producing photographic content for the animation and it's been such an exciting journey which I can't wait to see come into fruition at Light Night Leeds 2023.
"Ryan kindly provided some beautiful illustrations which can be seen within certain scenes and working to music is something I'd love to do again.
"It's been a completely new way to think about light and what culture in Leeds may look like. I'm so grateful and honoured to be a part of such an exciting project."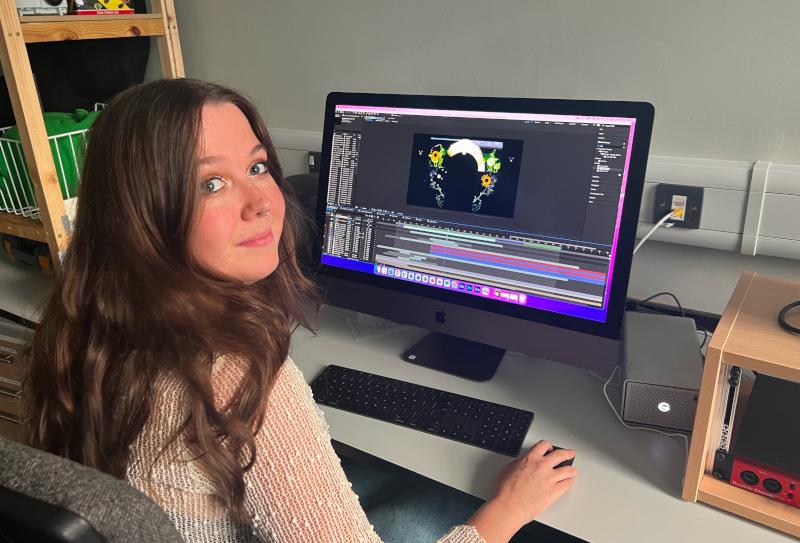 Hannah editing a scene from Light can Also Rhyme on Adobe After Effects.
Katherine Lacey is a visual artist and technician who led the team working on the visual content for Light Can Also Rhyme. Katherine said:
"Being seconded to lead this project has been such a joy. My background as a visual artist has allowed me to share valuable insights and to lead and support students to make something magical.
"Working with third year student Hannah on the content creation whilst collaborating across schools in the faculty has given us a rich tapestry for a beautiful sound and light display.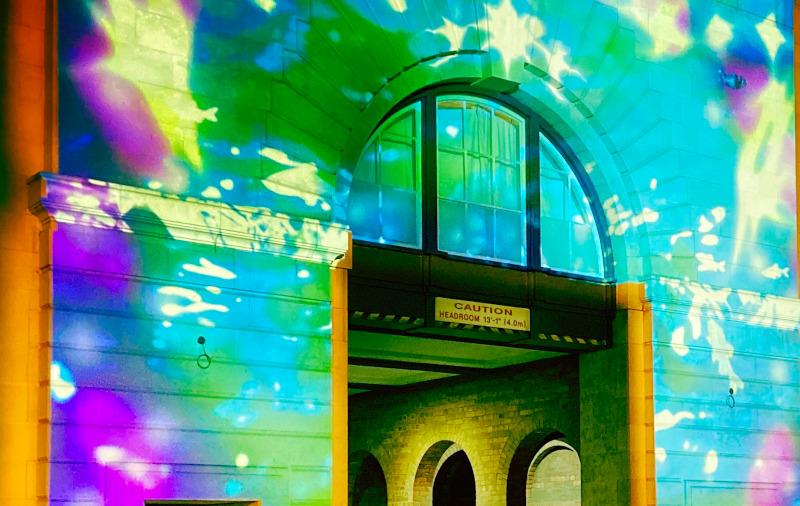 Practice run for Light can also Rhyme at the Sir William Henry Bragg Building, University of Leeds, for Light Night Leeds 2023. Photo by Katherine Lacey.
"It has been really important to get students involved in a live brief where they could learn projection mapping skills — using Final Cut Pro, Adobe After Effects and Madmapper — and work on a major event in our city, equipping them with professional skills and valuable contacts that will help them move forward in their careers.
"Through this new piece, we aim to celebrate the richness of the culture that exists within the University. I am very excited to share it with friends, family, the university community and the wider public."
Light can also Rhyme will be screened from 6 to 9pm on Thursday 12 and Friday 13 October.
It will be one of a number of a number of installations on the University of Leeds campus for this year's Light Night Leeds. More information can be found in this University of Leeds news story.
See the Light Night Leeds programme for details of all events taking place across the city.
Feature image
Light Can Also Rhyme, Still. Photography and animation by Hannah Guy.