Major prize celebrates the freshest talent from BA Art and Design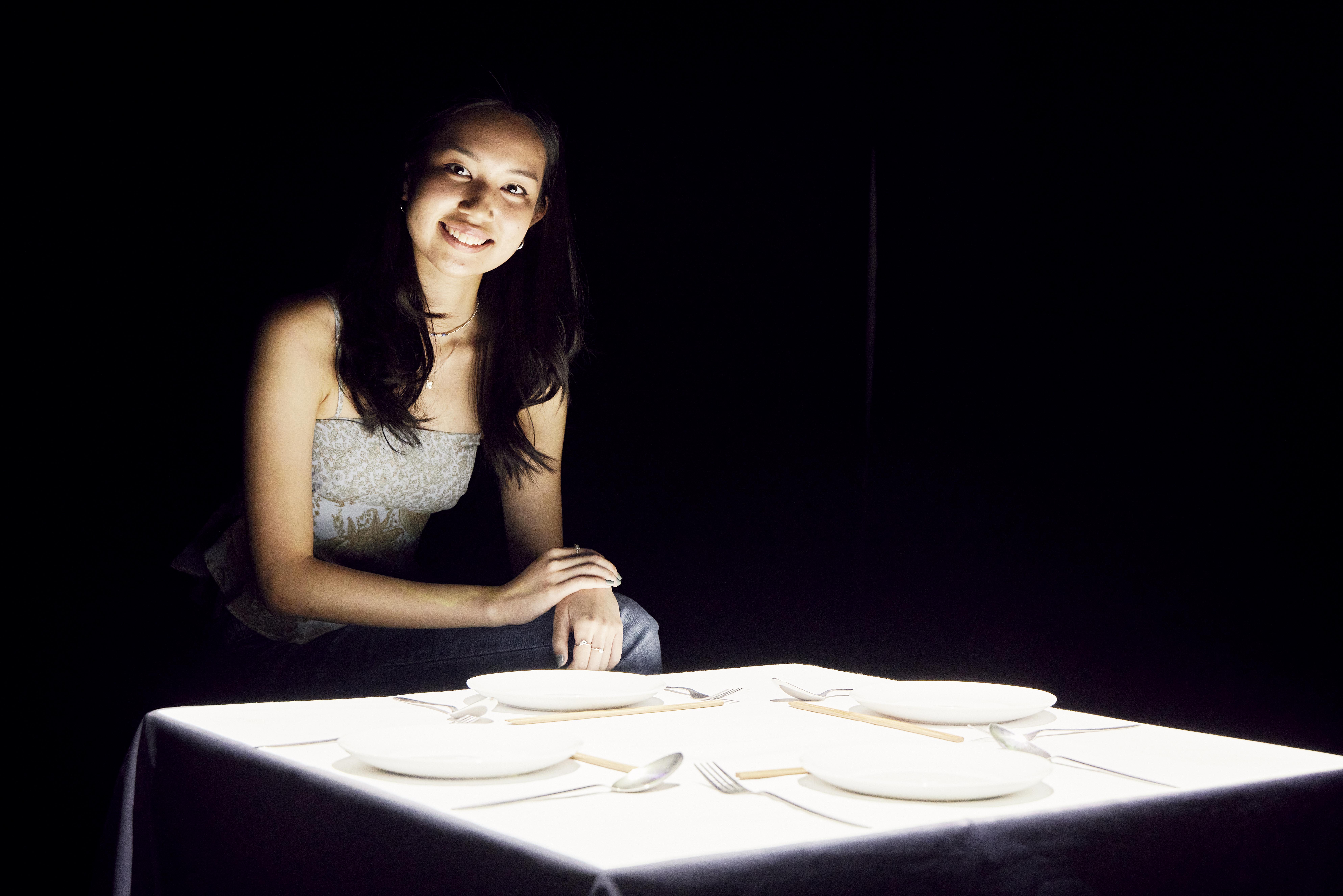 The prize and exhibition, supported by the Friends of University Art & Music (FUAM), showcases and celebrates the artistic excellence of students completing BA studies in Art and Design and Fine Art.
The prize and exhibition, now in its 11th year, took place at The Stanley & Audrey Burton Gallery on campus in August.
Four emerging artists, selected by an expert panel of judges, displayed their work in the exhibition.
The artworks were selected from the artists' final degree shows by an expert panel of judges. This year's judges were Ann Allen (Director of Campus Innovation and Development, University of Leeds), Wieke Eringa (Associate Director, Cultural Institute, University of Leeds), and Corinne Miller (Chair, Leeds Art Fund).

Congratulations to Ashley Tjang (BA Art & Design) on being awarded the top prize.
This year's finalists were:
Georgia D'Silva (BA Fine Art)
Tim C Huang (BA Art & Design)
Kalisha Piper-Cheddie (BA Fine Art)
Though diverse, the artworks featured all shared a strong commitment to artistic innovation through the use of new or original materials, technologies and processes. In addition, they all showed the high ambition, hard work and creativity of the four selected artists.
Kalisha Piper-Cheddie and Ashley Tjang referenced their own personal and family histories whilst connecting with wider social issues, particularly around migration and identity. Georgia D'Silva explored the ephemerality and, sometimes, meaninglessness of student life, whilst Tim C Huang highlighted the lack of professional archaeological storage in England today.
The 'Best in Show' graduating student artist of the year, Ashley Tjang, will receive £250. Each of the runners-up will receive £100 to aid them in their developing career as artists.
Speaking about her work, Ashley Tjang said: "Around the Table is a projection installation of an animation that explores the migration stories I have collected from my grandparents. It shares their journey of finding a sense of belonging in different places where they call 'home'. Since the dining table is an important space for storytelling, the installation setup recreates the scene of a family meal and integrates the subject of food and culture.
"I am extremely grateful and honoured to be selected as this year's FUAM Graduate Art Prize winner, and it has been incredibly heart-warming to see visitors connect with my family's stories in different ways. Currently, I am looking to gain work experience in the creative industry. In the future, I hope to continue to explore how new media formats transform spaces and enhance people's experiences with immersive art."
Image: Ashley Tjang with her FUAM prize and exhibition submission.