Call for MA student projects with museum, gallery and heritage sector opens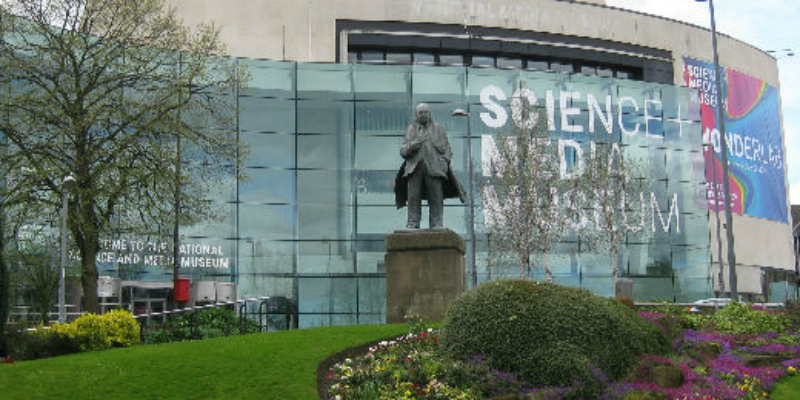 Placements in Context is a module offered to our MA students to develop projects with external partner organisations from the museum, galleries and heritage world.
Each academic year, around 30 students from the School of Fine Art, History of Art and Cultural Studies take up the opportunity to gain valuable experience in working within a professional setting over a five-month period.
Recent projects have featured a broad range of approaches and institutional types, working with partners from Leeds and across Yorkshire. These have included:
MA Arts Management and Heritage student Izabella Tulip-Parkin spent five months working with the National Science and Media Museum in Bradford, alongside two other MA students. Izabella said:
"I worked on the accessibility project with the National Science and Media Museum. It was a really eye opening experience not only having the chance to present research to a national museum, but to gain professional skills and look behind the curtain to see how such a large organisation runs.
"The project at times was challenging as we were talking on behalf of people with sensory, physical and cognitive disabilities, but the document we produced could lead to improving access across the whole Science Museum Group."
MA students Xilin Wang, Izabella Tulip-Parkin and Chloe Anderson at a Sound and Vision community consultation session at the National Science and Media Museum, February 2023.
Sarah Rawlins from the National Science and Media Museum said:
"We are always delighted to work with MA students from the University of Leeds. The work that they produce for us as part of the placement module is of the highest quality, carefully researched and thoughtfully presented.
"The gallery accessibility project that Izabella, Chloe and Xilin produced also has genuine impact on the work, not only of the National Science and Media Museum but the whole Science Museum Group."'
Dr Rob Knifton, module leader and University Academic Fellow in Critical Studies in Museums, Galleries and Heritage, said:
"Our students have shown impressive initiative in getting so involved in these projects and finding innovative solutions to real-world sectoral issues. The feedback we've received from partners has praised their commitment, creativity and professionalism.
"As part of the module, students give presentations on their projects at an annual event hosted in the school – this helps us to celebrate their achievement whilst saying thank you to all our partners in museums, galleries and heritage sites.
"As we look towards the start of a new academic year, please do get in touch if you have a project at your organisation that would benefit from MA student participation."
Further information
For more information about Placements in Context or to discuss a potential project, email Rob Knifton at R.H.Knifton@leeds.ac.uk.
The expression of interest form for submitting a potential project is available here.
Find out more about our MA programmes.
Feature image
National Science and Media Museum, Bradford. Image courtesy of the National Science and Media Museum.