School of Design students win Wool Month Competition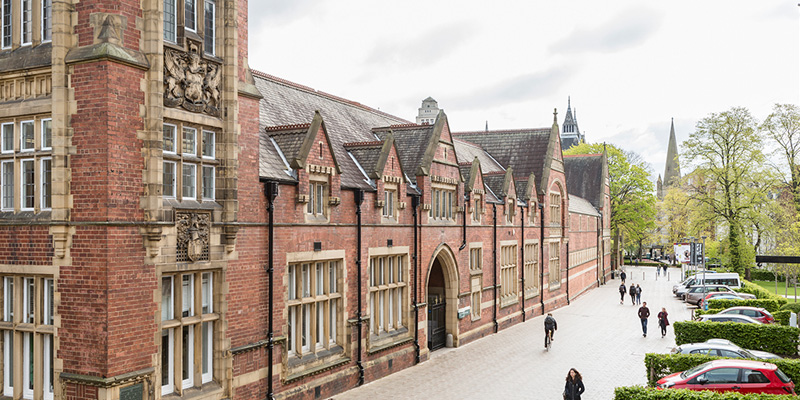 University of Leeds Fashion Design Students have won a Future Fashion Factory Competition based on a wool themed exhibition at Salts Mill.
Wool Month 2022, Future Fashion Factory (FFF) hosted an exhibition of Yorkshire wool and textiles at Salts Mill, throughout the month of October.
To mark the close of the exhibition, Future Fashion Factory hosted a prize-giving ceremony for students across the Yorkshire region, which was attended by competition judges, luxury fashion designers, Cunnington & Sanderson.
It was a great pleasure for Cunnington & Sanderson to be invited by the Future Fashion Factory to guest judge this important competition inspired by the Yorkshire archives campaign for wool in wool month.
Competition Entrants have been made up from the 60 fashion design students from the University of Leeds, the University of Huddersfield and Bradford College, who attended the exhibition opening event.
The students submitted images that reinterpreted and captured the exhibition in visual form, building on a heritage of excellence across textile and manufacturing within the region.
FFF invited Cunnington & Sanderson to judge and announce the winners, alongside a presentation of their own knotted woollen dress on a live model, which served to illustrate the relationship between contemporary design and Yorkshire textile mills as it exists today.
Students from the University of Leeds were amongst the 3 prize winners, and comprised 4 of the 10 finalists:
1st Place (winning £500) was Beth Eustace, Final Year Fashion Design Student, University of Leeds.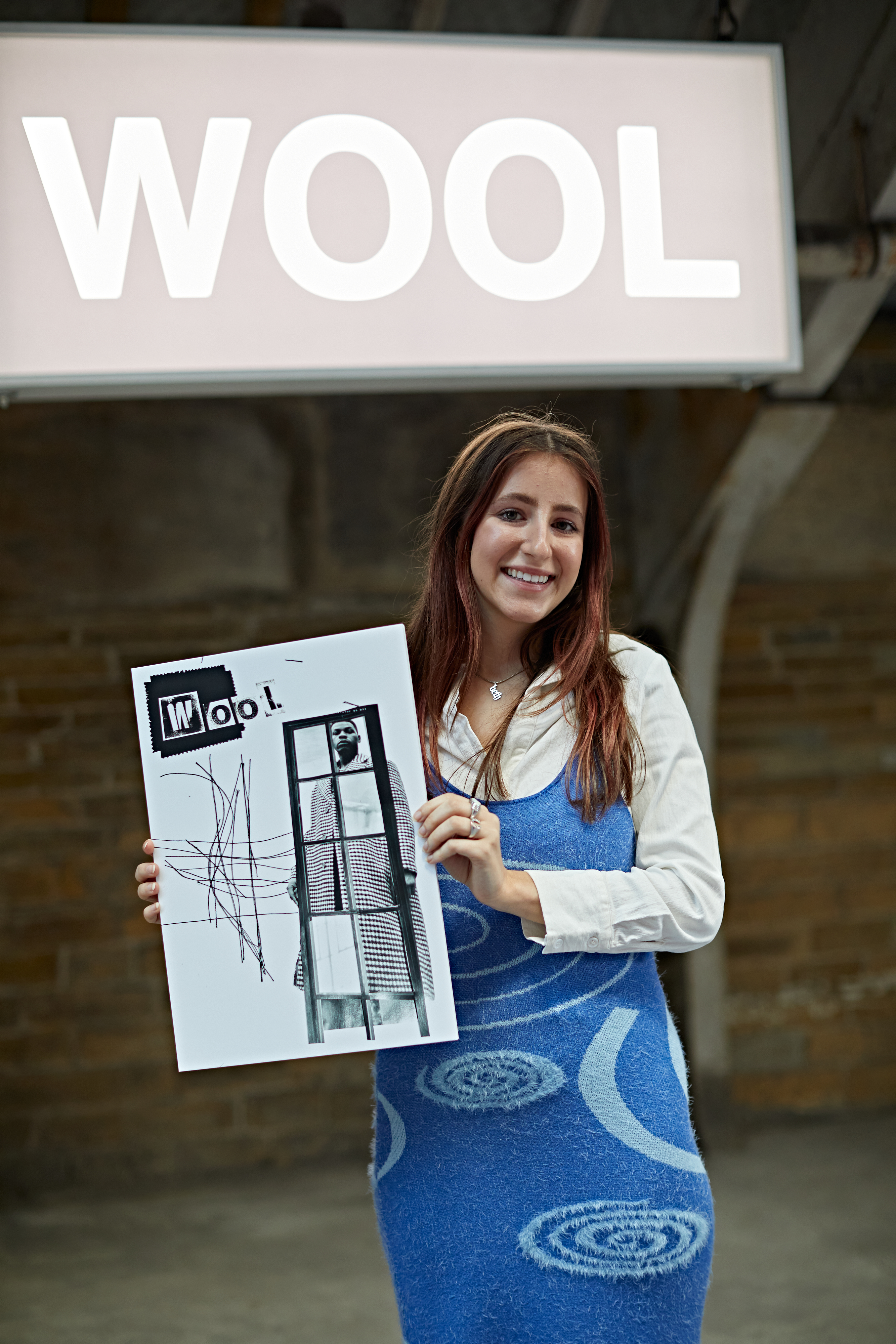 3rd Place (Winning £200) was Imogen West, Final Year Fashion Design Student, University of Leeds

About the Exhibition
Future Fashion Factory's Wool Month exhibition included garments from AW Hainsworth and loan pieces from the Yorkshire Fashion Archive. Showcasing Yorkshire textile and fashion manufacturing through the years, the exhibition serves as an insight into Yorkshire as both a centre of textile heritage and a champion of innovation. Personal histories are told through the archival garments on display, which reflect the lives of their donors.
The exhibition demonstrates Yorkshire's longstanding place within the world of luxury fashion, including pieces from designers such as Lee Hurst, Commes des Garcons and Thierry Mugler.
On display were a variety of historical garments and examples of luxury fashion. As a demonstration of the earliest form of coding used within the textile industry, there were a selection of jacquard punch-cards on display. Jacquard weave is still in use today, apparent across home décor textiles and as a fabric that affords fashion a level of bespoke and heritage value. Also in the exhibition, was a royal guard's jacket, made from the iconic scarlet Hainsworth cloth.