Museum Registrar traineeship opportunity in Leeds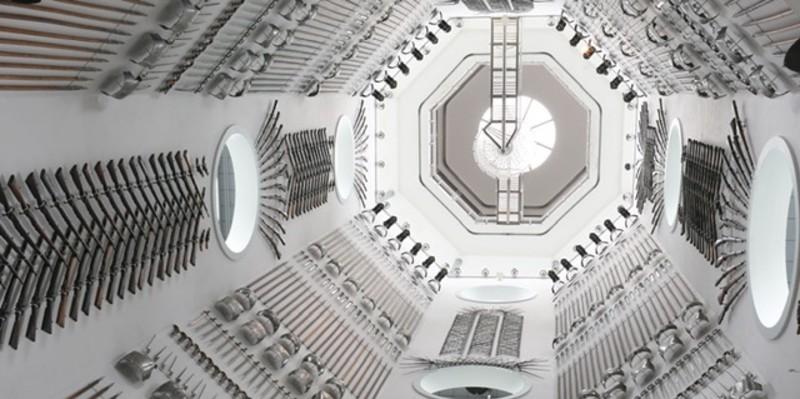 The Royal Armouries, Leeds Museums and Galleries, and the University of Leeds are offering an opportunity for an exceptional candidate interested in developing a career as a museum registrar.
Registrars Training for the Future offers practical hands-on experience in two museum organisations, plus a programme of academic study at the University of Leeds as part of the MA in Art Gallery and Museum Studies (culminating in a Postgraduate Certificate in Art Gallery and Museum Studies).
Museum registrars are often described as the conscience of the museum and hold a huge amount of responsibility, managing multiple risks that have the potential to be reputationally damaging including legal, ethical and financial risks. The registrar is responsible for objects coming into the collections, their care while they are there and their loan to other museums and sometimes, the de-accessioning of objects.
The role is a funded, fixed term traineeship working 30 hours a week over four or five days, running from September 2022 to July 2023 (to coincide with the academic year). Candidates must be U.K. residents and cannot be studying for another degree at the same time.
Mainly office-based in Leeds, the role is split between the Registrar teams of both the Royal Armouries and Leeds Museums and Galleries. Some remote and off-site work may be required, including to the Royal Armouries' sites in London and Fareham.
The role holder will also attend the University of Leeds for one day per week during term-time.
Abigail Harrison Moore, Professor of Art History and Museum Studies, said of this opportunity:
"We are delighted to announce the 12th year of the trainee scheme, supported by Arts Council England, and run via a unique partnership between Leeds Museums and Galleries, the Royal Armouries and the School of Fine Art, History of Art and Cultural Studies at the University of Leeds.
"Each of our previous trainees have secured posts in the field, including this year's trainee, Claye, who has already begun work as the Assistant Collection Registrar for Tate Artist Rooms.
"The traineeship sees the successful candidate working across the two museum services with the Collections Teams and reflecting critically on their practice as part of a PG Certificate in Art Gallery and Museum Studies. They are expected to act as an advocate for registrar and collections work amongst other students.
"We look forward to appointing our next trainee to the Registrars Training for the Future programme."
The closing date for applications is 17 July 2022 and interviews will take place on 3 August.
Read full information about this exciting opportunity, including how to apply.
More details of the programme and stories of past trainees.
Image
'Hall of Steel' in the Royal Armouries Museum. Image copyright: Royal Armouries.