Art and Design students exhibiting artists at Ones to Watch 2022
BA Art and Design students Carolina Veleso Ferreira and Katie Padda are showcasing their work at the annual exhibition, hosted by Sunny Bank Mills.
The annual Ones to Watch exhibition brings together work by artists from across disciplines, from painting to sculpture, film, photography, ceramics, design and more.
On her work, Carolina shared:
This artwork studies the fall of a maple seed and pays homage to nature's experience as a designer. It is an interdisciplinary interpretation of how weight distribution affects the falling patterns of a maple seed. It uses the 3.8 billion years of nature's trial and error process as core inspiration and applies biomimicry as thinking methodology.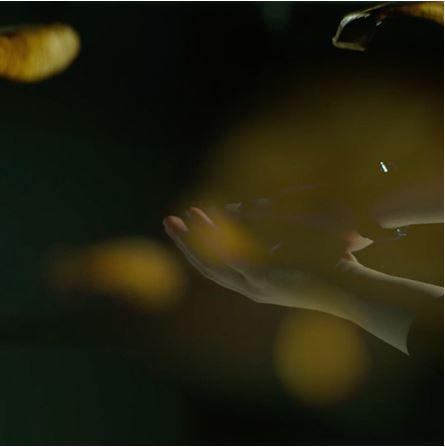 The highly respected exhibition showcases graduate work from the Yorkshire region, with only 33 students' work selected.
Of her own work, Katie Padda said:
This work serves as an intimate record of living experience, depicting fleeting moments of vulnerability and exploring portraiture as a means of documenting a generation. Painted with few visual indicators of time, the paintings encourage cross-generational connection and challenge cultural assumptions surrounding younger age groups.