Hip hop museology: remixing museum practices around Black British popular culture – PhD opportunity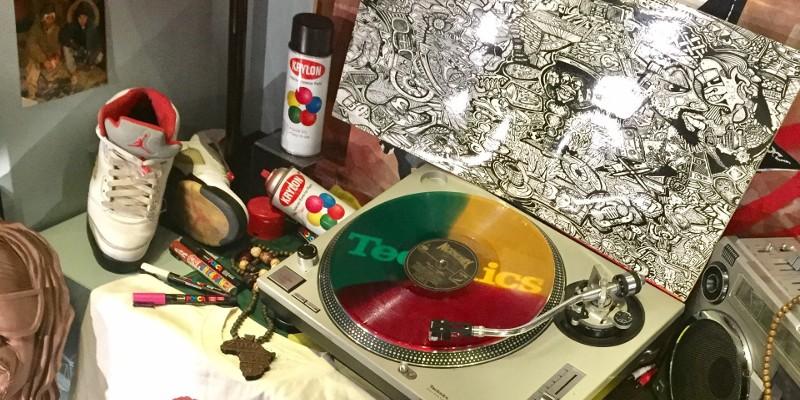 Applications are invited for a collaborative doctoral award in partnership with Leeds Museums and Galleries, based in the School of Fine Art, History of Art and Cultural Studies.
Funded by the White Rose College of the Arts & Humanities (WRoCAH), the successful PhD student will contribute to an exciting project looking at hip hop, Black popular culture and museum power structures.
Collaborating with Leeds City Museum on an exhibition celebrating Hip Hop's 50th anniversary in 2023, the project aims to 'remix' stratified working patterns within exhibitions, collections, and community engagement.
In partnership with source communities and the Hip Hop Historian Society, the student will participate in museum practices of collecting, curating, interpreting and engaging; reflect on how to empower communities to access and interpret existing collections; research equality, diversity and inclusion in museum practice; and help foster long-term relationships with under-represented Leeds Black communities.
Histories of Black British communities are under-represented in museums. Many museums express solidarity with Black Lives Matter and are scrutinising historical links to colonialism. Focus on colonial pasts is insufficient if contemporary stories of black communities; fair representation of Black lives; and cultural, creative and intellectual contributions from Black communities continue to be under-valued.
In Leeds, groups like Heritage Corner, David Oluwale Memorial Association, Geraldine Connor Foundation and Carnival work to empower Black communities, uncover hidden histories, challenge persistent structural racism and celebrate Leeds Black communities' diverse culture.
This project complements these approaches, asking how museums can be effective allies. Black British researchers, writers and museum professionals highlight an urgent need for museum reform.
The project aims to examine, reassess, and challenge in-grained epistemological thinking in museums, with Hip hop in Leeds as case study, and in so doing pioneer inclusive strategies to involve black communities in narrating contemporary popular culture histories.
The successful applicant will be supervised by Dr Robert Knifton (School of Fine Art, History of Art and Cultural Studies), Dr Sarah Feinstein (School of Performance and Cultural Industries) & Marek Romaniszyn (Leeds City Museum).
Dr Robert Knifton said:
"I'm delighted to be supervising this WRoCAH doctoral project in collaboration with Leeds Museums & Galleries, beginning in October 2022. Marek Romaniszyn and his fellow community curators undertake such inspiring work that fundamentally questions museum practices such as display, collecting and representation.
"This project is a great opportunity for someone with matching interests to get involved, learn more and potentially shape future museum practices, especially by showcasing and celebrating popular music within Black British communities."
How to apply
Application for this WRoCAH / AHRC Collaborative Doctoral Award studentships is a three stage process.
In the first instance, prospective applicants are required to submit an expression of interest.
The deadline for applications is 5pm on Wednesday 9 March 2022.
Shortlisted candidates will be notified by Wednesday 16 March.
Online interviews will take place in the week commencing 11 April 2022.
More information
For more information about the PhD studentship and full details on how to apply, please see the White Rose College of the Arts and Humanities (WRoCAH) website.
Image
Hip hop display case at Leeds City Museum in 2018. Image courtesy of Leeds Museums and Galleries.