'Danish Golden Age Painting' by David Jackson is a pioneering new contribution to 19th century art history studies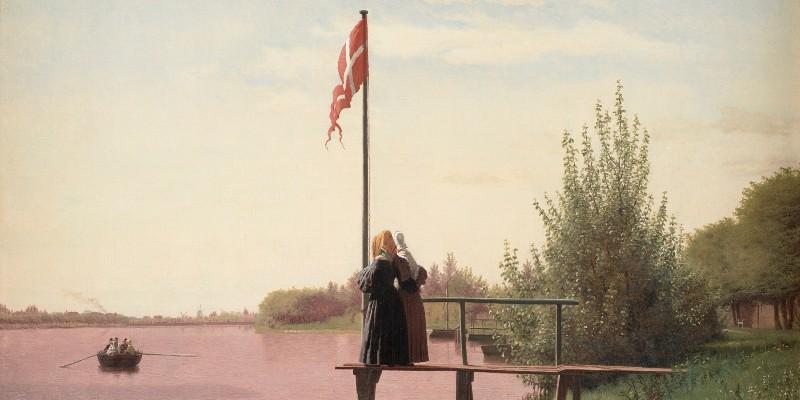 A new book written by Professor David Jackson has been published this month, presenting an innovative and vibrant survey of visual culture in Golden Age Denmark (1801 to 1864).
Following the disastrous outcome of the Napoleonic Wars and national bankruptcy, Denmark affected a remarkable cultural renaissance, spawning such major talents as Hans Christian Andersen, Søren Kierkegaard and Hans Christian Ørsted.
The Golden Age, roughly spanning the first half of the nineteenth century, produced defining images of a peaceful and ordered society as the emerging Copenhagen bourgeoisie asserted a taste for portraits, urban scenes and landscapes that embraced their lifestyles. Artists such as Christen Købke and C. W. Eckersberg turned their attentions to the people, traditions and customs of their land, encapsulating the quintessence of this celebrated period of cultural richness.
Danish Golden Age Painting examines the vital role played by the visual arts within the wider context of the era's social, political, intellectual, scientific, artistic and cultural achievements. Drawing on the best of established and contemporary Danish scholarship, it presents an innovative survey of Danish Golden Age art.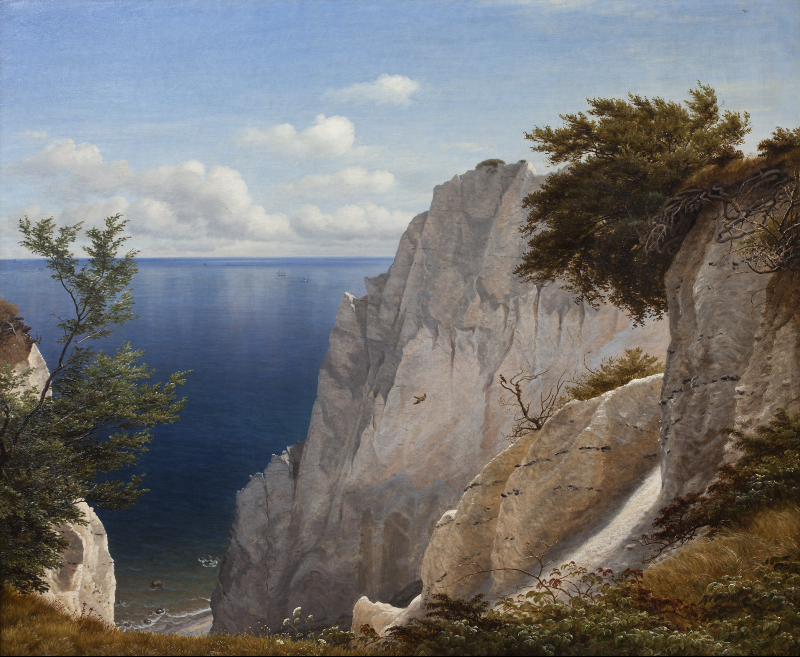 P.C. Skovgaard, The Cliffs at Møn, 1851. Oil on canvas, 114 × 141 cm. Private collection.
Author David Jackson is professor of Russian and Scandinavian Art Histories in the School of Fine Art, History of Art and Cultural Studies at the University of Leeds.
He has a longstanding research specialism in Nordic art history, particularly the Danish Golden Age and has published widely in this field. He has mounted major exhibitions at venues such as:
Professor David Jackson said:
"The purpose of this book is to give the first comprehensive English language account of the art of the Danish Golden Age, and to site its many achievements within the wider context of European developments.
"It has been researched and written at a time when the Danes are reviewing their history from fresh perspectives and with a more critical eye. This has resulted in a lot of new and exciting research and innovative thinking traversing the disciplines of the arts and sciences.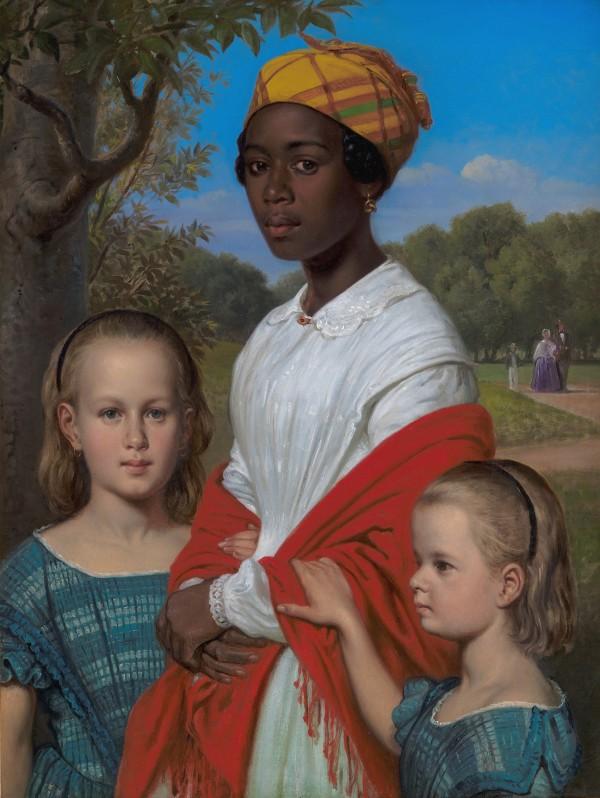 Wilhelm Marstrand, Otto Marstrand's two Daughters and their West-Indian Nanny, Justina, in the Frederiksberg Gardens, 1857. Oil on canvas, 89 x 67 cm. Statens Museum for Kunst, Copenhagen.
"These include reassessing neglected issues — such as the economic role of the Danish slave trade in Golden Age society, or the advent of new developments in archaeology, geology, botany and meteorology — that informed the realistic tendency of Danish painting.
"The book consolidates a lot of my previous Nordic research and teaching with the work of this new scholarship and will hopefully introduce this fascinating period of extraordinary cultural achievement to an international readership."
Danish Golden Age Painting by David Jackson is published by Yale Books.
Feature image
Christen Købke, View of Lake Sortedam from Dosseringen Looking towards Nørrebro, Copenhagen, 1838. Oil on canvas, 53 x 71.5 cm. Statens Museum for Kunst, Copenhagen.