Bradford's National Museum project launches two new installations in the newly reopened National Science and Media Museum
The Bradford's National Museum project came to an end in January with a final publication that drew out future directions for the National Science and Media Museum in and with Bradford.
Yet there were two crucial aspects of the research that have not been publicly accessible due to the museum being closed because of Covid restrictions. On 18 May, with the National Science and Media Museum reopening, that changed.
Visitors are now able to see two different exhibits: Belle Vue Studio and River of Tea: Let's Chat. Both were facilitated on the research project side by Tim Smith, a photographer and Lynn Wray, one of the University of Leeds-based research facilitators.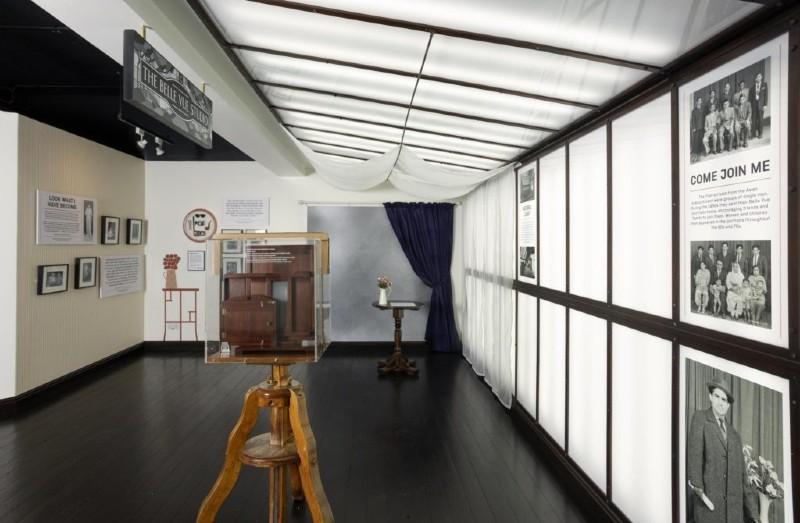 The Belle Vue Studio installation in the National Science and Media Museum's Kodak Gallery. Image Credit: Charlotte Howard.
The project was led by Helen Graham, Associate Professor in the School of Fine Art, History of Art and Cultural Studies at the University of Leeds. Helen noted the role Belle Vue Studio and River of Tea played in the action research:
"In the second year of our project we developed a large-scale collaborative exhibition called Above the Noise: 15 Stories From Bradford (March to June 2019). Out of this we identified a number of strands of action of research to deepen our understandings: the Belle Vue Studio installation and River of Tea were two of these strands.
"Both in different ways helped us refine the thinking that shaped the Bradford's National Museum publication through modelling different ways for the museum to navigate the tensions of being both national and local."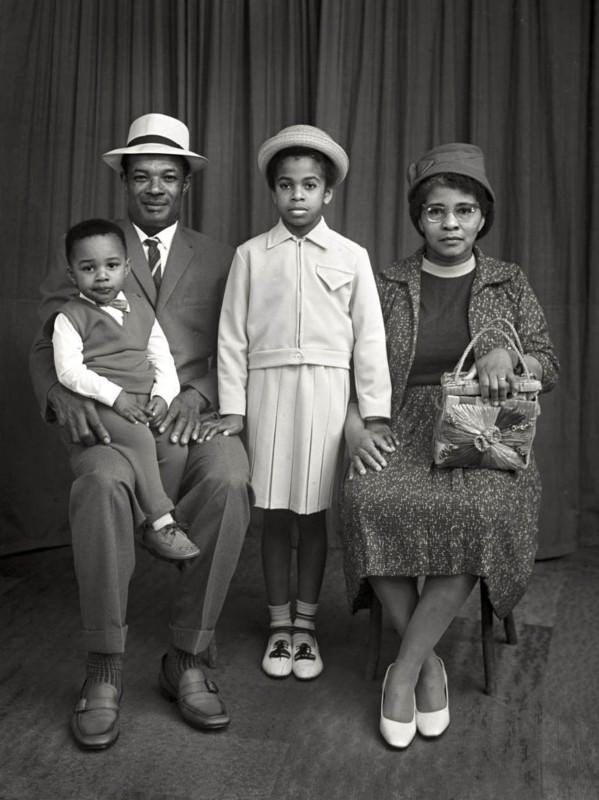 Photograph taken at the Belle Vue Studio, also known as Sanford Taylor's, who was its original owner. This high street portrait studio on Manningham Lane in Bradford had many customers who moved to the city to seek work during the 1940s, 50s and 60s. It became very popular amongst new arrivals from the Caribbean. Part of the BBC's Hidden History: The Lost Portraits of Bradford.
Tim Smith talked about the Belle Vue Studio and what the project learnt through the process of developing the installation in the Bradford's National Museum publication:
"A Victorian daylight studio, where photographic portraits were made using natural light, has been part of the National Science and Media Museum's Kodak Gallery since 1989. Converting this generic studio into a very specific one, Bradford's Belle Vue Studio, was an ideal action research project, enabling exploration of many questions central to our work.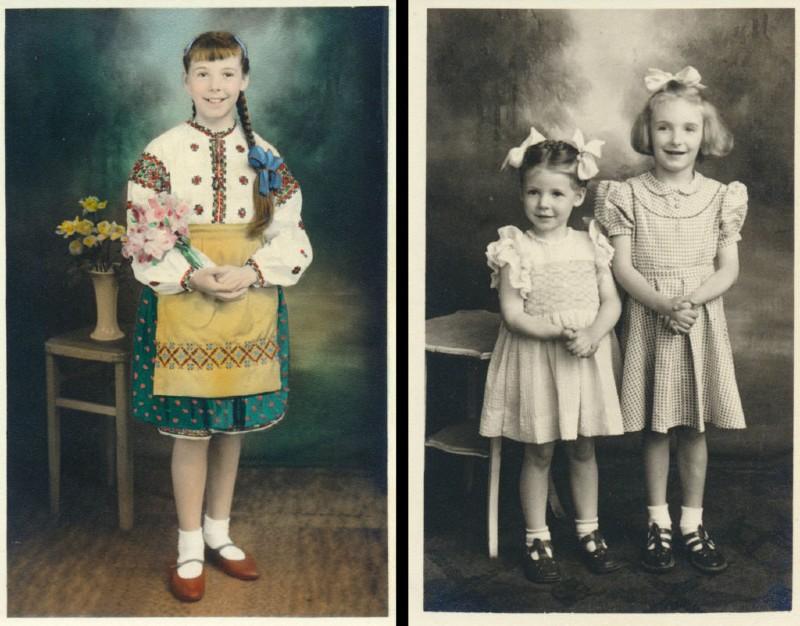 Orysia Fletcher in a hand tinted photo of her wearing traditional Ukrainian dress and (right) with her older sister Irene Diakiw. Both spoke of being part of Bradford's Ukrainian community in a BBC documentary about the Belle Vue and the BNMP's work to uncover its customers' stories. Hidden History: The Lost Portraits of Bradford was aired in 2020.
"Most importantly it demonstrated how we could tell a national/international story through a local lens whilst facilitating meaningful collaborative work between several partners. They included the National Science and Media Museum itself, Bradford Museums and Galleries (who hold the Belle Vue Studio collection of glass plate negatives and related material), and people in Bradford — especially former customers and their families who came forward to share their memories, thoughts and reflections.
"It's a great story: of how a single camera sat on the same spot in the same unchanging studio for fifty years, until it closed in 1975, but managed to created a unique record of how the city outside was transformed."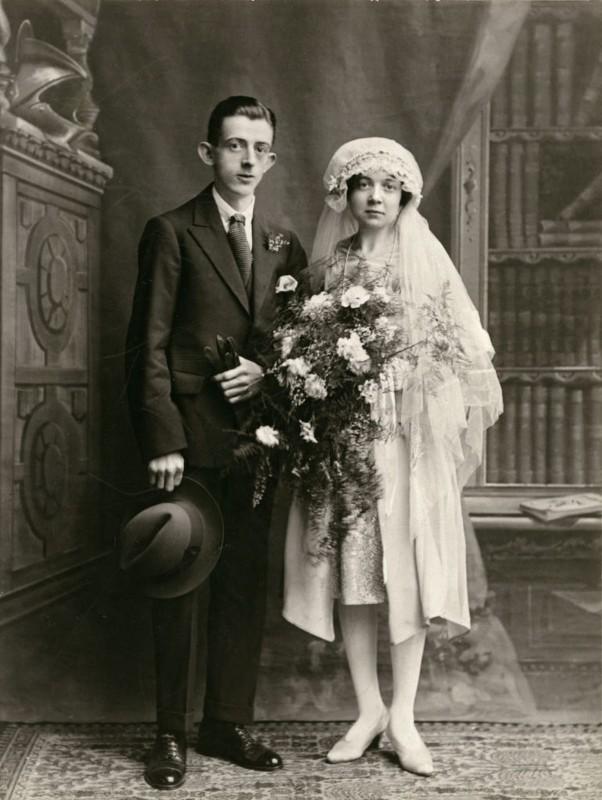 Wedding 3/3/1928, at The Belle Vue Studio on Manningham Lane in Bradford which was originally opened in 1926 by the photographer B Sandford Taylor. His darkroom assistant Tony Walker took over the business in 1953. During the 1940s and 50s it became popular amongst new arrivals in the area, including eastern European and Caribbean people, followed by single Asian men who were later joined by thier families. By the time it closed n 1975 its clientele was almost exclusively Asian.
Based in the museum's Gallery 2, River of Tea: Let's Chat opened on 19 May and runs to 27 June. The exhibition is a series of photographs, taken by Tim, exploring how the early tea trade sparked the migration of people from Bangladesh to Britain.
Aspects of the exhibition were developed in collaboration with Bradford's Bangladeshi community, signalling the ethos of Let's Chat, which is a new initiative at the museum offering a way for visitors 'to tell us what you want to see at the museum'.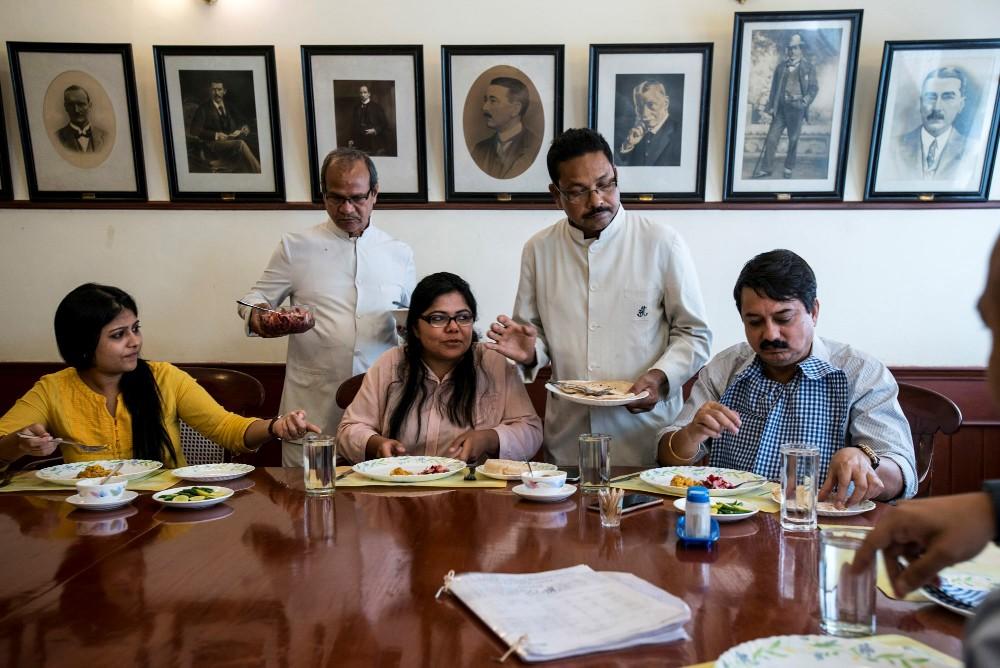 Managerial staff at tea auctioneers J Thomas & Company having lunch at their head office in Kolkata, under the portraits of previous British directors of the firm. The firm is now owned by its Indian employees. Photograph: Tim Smith.
Tim explained both the processes behind the development of River of Tea and the difference the community-based work made to a member of museum staff with whom he was collaborating:
"A large institution demands staff time to make it function, whirlpools of meetings within a building means less interaction with people outside it. But museum staff must have the time and interest to become curious about their surroundings, escape the building and develop empathy for local communities and individuals by investing time in understanding their histories. They need to feel confident that it is part of their job, and that they have permission to do so.
"I was encouraged by the Museum's willingness to engage with these dilemmas through developing the exhibition. Conversations between staff and local people included trips to engage with members of Bradford's Bengali communities about River of Tea, a photographic exploration of how the early tea trade sparked the migration of people from Bangladesh to Britain.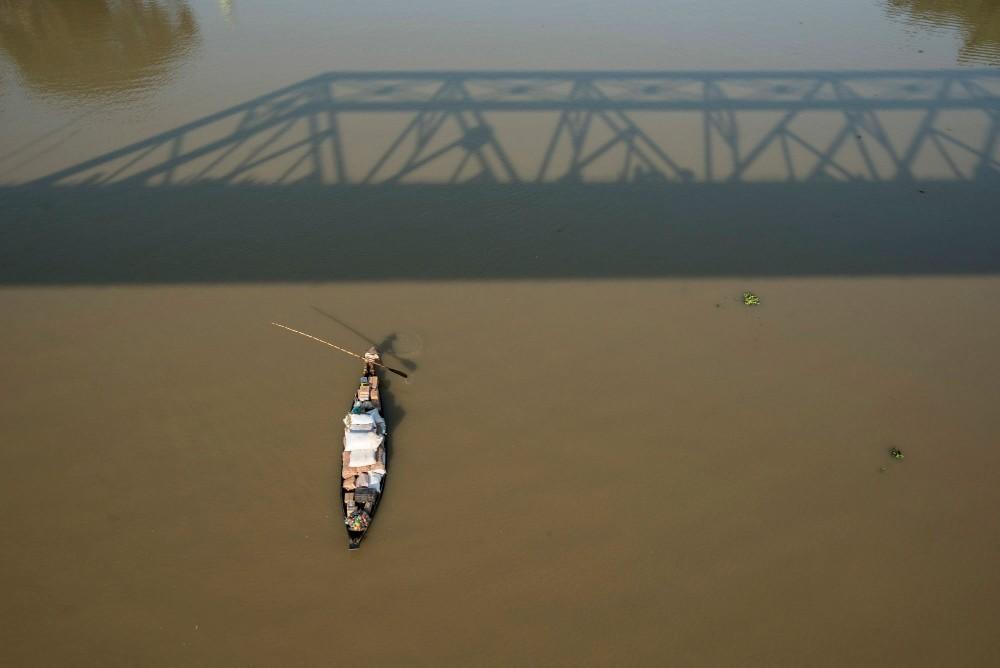 A traditional wooden boat on the Surma River passes under Keane Bridge. A famous landmark in Sylhet, Bangladesh, the metal bridge was built in 1936 and named after Sir Michael Keane, the English governor of Assam at the time. Photograph: Tim Smith.
"The photographs acted as catalysts for many lively exchanges, and their value to staff involved was summed up by one of them: 'I've lived here since 2002, but I've learned more about Bradford in the last two weeks, getting out and about and talking to people as part of this project, than I've ever learned before'."
You can read more about the Bradford's National Museum project here in the online publication.
Feature image
Women grading tea at the Tezpore and Gogra Tea Estate in Assam. Photograph: Tim Smith.