Curating a queer community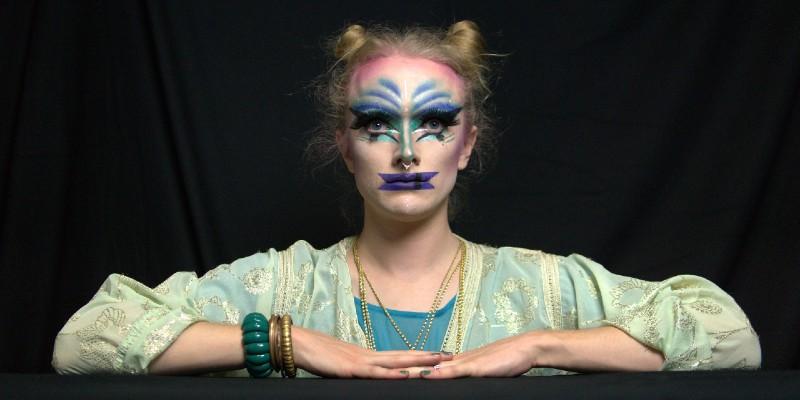 LGBTQ+ cultural producer and alumni Sam Message writes about their journey from the University of Leeds to their current work stimulating Sweden's queer and trans cultural scene.
During my first three years at Leeds my world was turned upside down. My horizons weren't just broadened; they were shattered.
My undergraduate degree in History of Art — and more specifically my introduction to the worlds of critical theory, Marxist feminism and de-colonial studies — fundamentally altered the lens through which I see the world.
I first left Leeds in 2017. After an interdisciplinary social sciences master's at Utrecht University that turned out not to be a great fit, and a stint touting my wares as a queer performance artist in Berlin, by the time summer 2018 rolled around I knew I needed to regroup. My time away had filled me with more questions:
What is culture's role in transforming society?
Why are art galleries filled with the same (white, cis, middleclass) crowds?
How can we change that?
That's why I went back to Leeds that autumn. I needed answers to these questions, I needed space to rethink my role in all this, I needed to skill myself up for the journey to come and I knew that the University of Leeds was the place to do it.
My Masters in Arts Management and Heritage Studies was the perfect opportunity to throw myself into these theoretical discussions, whilst at the same time giving me a taste of their practical implementation.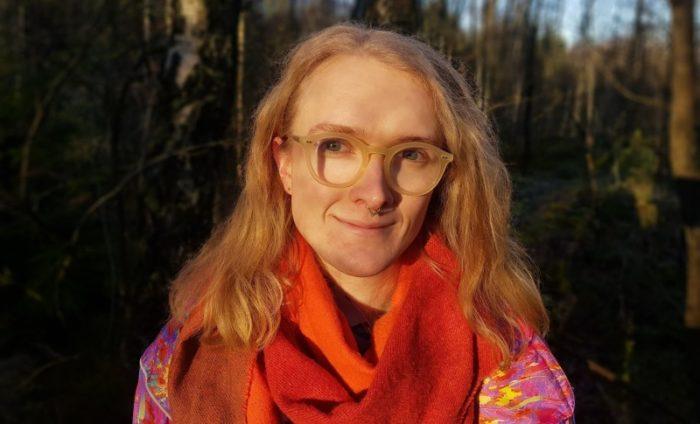 Fast forward a year and I'd moved to Sweden's second city, Gothenburg. I had been studying Swedish since I arrived shortly after graduating from my MA in 2019. I was involved in some volunteer and activist groups and I had part time work at the Swedish Archive of Queer Moving Images but without a high enough level of Swedish I was finding it difficult to get a full time job in arts and culture. At the same time I was on the job hunt, I was also on the hunt for a queer scene.
In Leeds I was lucky enough to be part of the growing and blossoming of an underground LGBTQ+ performance scene. Longing for community, I searched Gothenburg high and low for something remotely similar but without luck. Every queer or trans person I met I'd ask 'where are all the queers?!' and they'd reply 'I don't know but if you find them tell me where they are!'.
After 12 months I'd had enough. If no-one was going to take a chance on me, to give me a chance to prove myself, I was going to have to give myself that chance. I needed to create my own job. If I couldn't find the community I so desperately longed for, I needed to make it. Two birds, one big stone.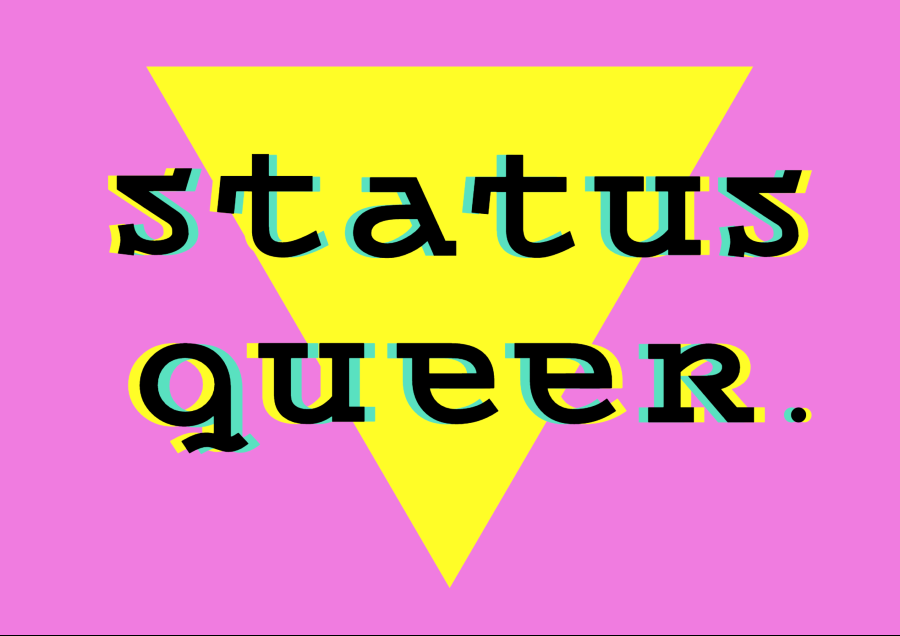 That's how I came to found Status Queer with my co-conspirator Kolbrún Inga Söring. We'd met at Reclaim Pride (an anti-capitalist queer festival which is a glorious yet infrequent rock that pokes above the surface in a sea of cis-het normative Scandinavian everyday life) shortly after I'd arrived. We'd bonded instantly over our outlandish styles and our insistence on accessibility for all no matter the cost. They are a cornerstone in the just-beginning-to-blossom queer and trans cultural life here in Gothenburg so I knew there was no better person to be starting this journey with.
Our mission is to inject new energies and expertise into the LGBTQ+ cultural scene here in Gothenburg. We believe in culture's power to unite, empower and embrace. That's why cultural programming is our weapon of choice to foster an inclusive and sustainable LGBTQ+ community that spans divisions of class, racialisation, age, ability, sexuality and gender identity – divisions that cut across the community and the city so viscerally today.
Right now we're working on two key projects: our Nordic and Baltic network of LGBTQ+ artists, cultural producers and community builders, The Queer Agenda; and our vibrant week of LGBTQ+ cultural programming, Sparkplug. Pulling these two projects together will bring LGBTQ+ cultural movers and shakers from Greenland to Lithuania together here in Gothenburg for a mouthwatering smorgasbord of LGBTQ+ culture in August 2021.
Throughout this process, the skills I learned during my time at Leeds have been invaluable. This process — founding an organisation, planning innovative projects, applying for funding, curating a critical programme and designing schemes of evaluation — hasn't been an easy one, but it has been one I've been able to accomplish.
While I would say that every moment of my induction into the world of critical thinking has been indispensable, I keep coming back to two key experiences from my time at Leeds in particular: my work with Museum and Art Gallery Society and my internship with the Yorkshire Sculpture International.
My society work thoroughly prepared me for navigating the world of non-profit bureaucracy. It taught me how to design a democratically operated organisation and gave me a taste of project management.
My internship with Yorkshire Sculpture International (YSI) on the other hand showed me just how much a small, dedicated and capable team can achieve. YSI both inspired me and gave me vital insider knowledge in funding streams and evaluation. By showing me what was possible, and arming me with the competencies required, these experiences have empowered me to forge my own path.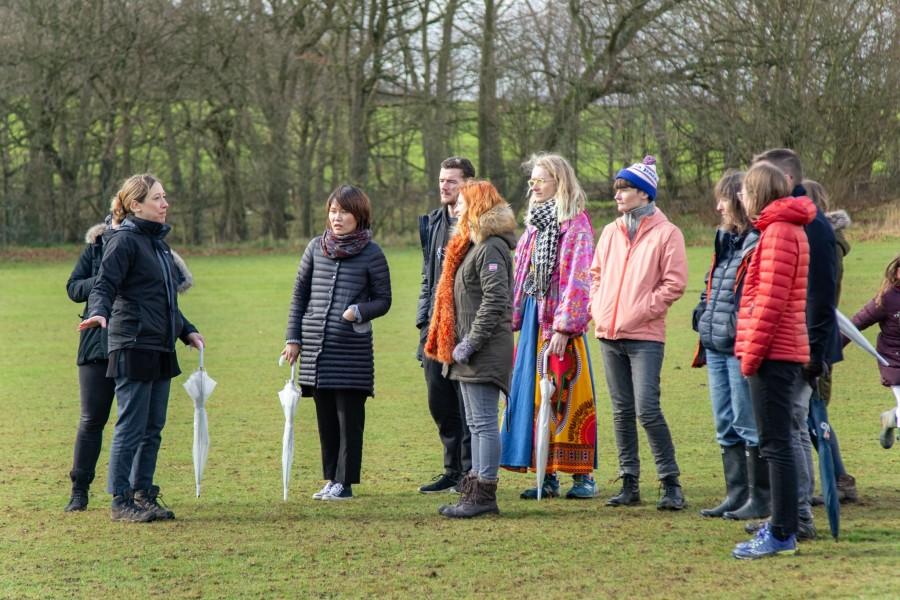 While I used lessons I learned during my patchwork of five years in Leeds every day, you'd be surprised just how much these carry me through. As LGBTQ+ people we've faced such different challenges in our different environments. We've learnt so many different lessons. That's why we at Status Queer are bringing together all these different LGBTQ+ artists, cultural producers and community builders. Sharing this knowledge and deepening our understanding of our differences is a key part in the puzzle of building a sustainable community.
Between Status Queer and our Queer Agenda network partners, we're putting on a week of high quality, vibrant programming and igniting a queer cultural revolution here in Gothenburg. One that places culture at its centre and takes white, cis-het, able-bodied middleclass normatism as its target. Society has started to open up for some of us, yet others still sit in the cold, the door shut in our faces. Learning who we are in this scattered and fractured landscape and learning to take care of each other is the first step to toppling this system of oppression.
First this. First coming together. First Gothenburg. First now.
Then… well you'll have to wait and see.
Images
Portrait in my queer fineries. Photo: Kristina Kolaric.
Wandering the woods of Gothenburg. Photo: Sam Message.
The Status Queer Logo.
A tour at Yorkshire Sculpture Park, Yorkshire Sculpture International 2019 Engagement Programme. Photo: Tomasz Fraczek.