Postgraduate researcher James Lester joins Priestley Climate Scholars programme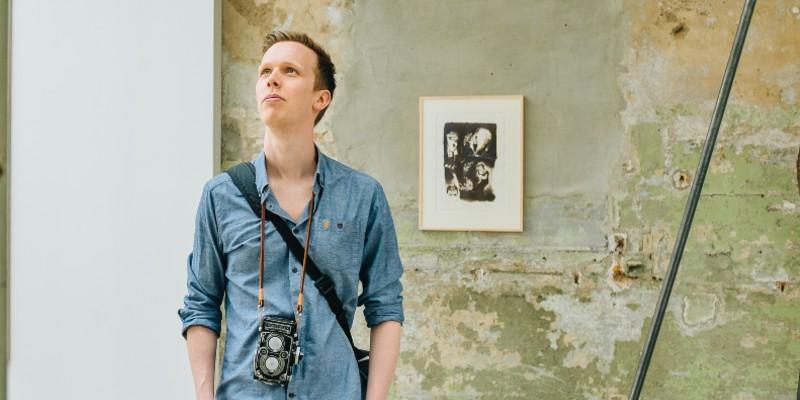 James Lester, Postgraduate researcher in the School of Fine Art, History of Art and Cultural Studies, has been accepted onto the Priestley Climate Scholar programme at the University of Leeds.
Priestley Climate Scholars provides a platform of engagement and professional development for postgraduate researchers with an interest in climate change.
The programme is run by the Priestley International Centre for Climate which brings together world leading expertise in all the key strands of climate change research.
Postgraduate researchers from the University of Leeds study topics relating to climate, yet many find themselves only engaging with the research community within their own discipline. The Climate Scholars programme brings together postgraduate researchers across disciplinary backgrounds and offers opportunities for training, networking and leadership.
While postgraduate researchers receive a depth of training via their doctoral programmes, as Priestley Climate Scholars they are exposed to the breadth of interdisciplinary climate research through interactions with leading climate researchers.
James Lester started a PhD in the School of Fine Art, History of Art and Cultural Studies in September 2020. His research investigates environmental intervention in conceptual art in the age of the Anthropocene. James said:
"Being a part of the Climate Scholar programme opens up my interdisciplinary research in how environmental disaster and nuclear culture are conveyed through conceptual art practice into the wider sphere of climate change research.
"The programme's focus on communicating climate change strongly aligns with my own research and I hope to learn as much from my fellow scholars as I intend to share with them. It's a great opportunity to expand outside of my school and integrate my work into new networks and benefit from the emphasis on interdisciplinary thinking.
"I am really looking forward to challenging existing thinking and being challenged."
PhD supervisor Gail Day, Professor of Art History and Critical Theory, said:
"We are absolutely delighted for James. This is such an amazing opportunity to extend the interdisciplinary aspects of his research project, as well as strengthening links between our School and the important work of the Priestley Centre."
Image
Photograph of James Lester.