Institute for Medieval Studies 2020-21 seminar series commences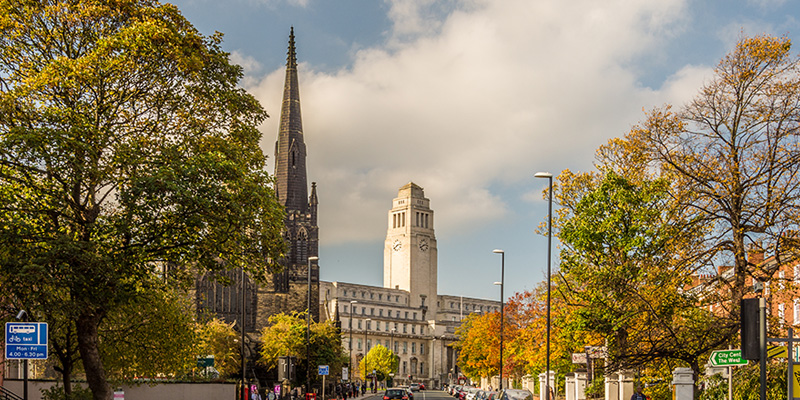 The online series of international research events began in September.
Defying the restrictions on our corporeal gatherings, the Institute for Medieval Studies has kicked off its international research seminar series for 2020-21 with two well-attended online events.
On 29 September, IMS Ph.D. graduate and visiting fellow Mike Spence launched his new book The Late Medieval Cistercian Monastery of Fountains Abbey in conversation with another Leeds graduate, Francesca Petrizzo. The book is based on Mike's Ph.D. thesis and we are delighted to see it hit the shelves.
Then, on 7 October, a joint IMS and School of English seminar welcomed Shazia Jagot from our White Rose Consortium partner, the University of York, speaking on 'Divination, Astrolabes and Arabic Mathematics in the Canterbury Tales and Troilus and Criseyde'. As the IMS labours to unpick the Eurocentrism of medieval studies, Shazia's insights on the Arabic roots of Chaucer's interest in mathemetics in his later works provided us with valuable insights into the paths that we can take to rethink our field.
Peoplefrom around the world attended both talks - including a doughty visitor from Australia, staying up into the small hours!
This year, the IMS has welcomed a large cohort of new MA and PhD students, and as always it is wonderful to see new faces and new ideas springing up - even as we continue to teach online, and both students and staff grapple with Leeds's local lockdown. Thanks to their energy, the IMS's reading groups in Old Norse and Biblical Hebrew continue, while new German and Old English reading groups have begun, and the Centre for Dante Studies' lunch series continues apace. Leeds University Union Medieval Society too is putting together a fab programme of events, starting with pumpkin carving and Hallowe'en storytelling.
The IMS's principal formal events for the rest of this semester are as follows:
Upcoming speakers in semester two include:
Miri Rubin (Queen Mary's, London) on religion in medieval Europe;
Felege-Selam Yirga (Tennessee, Knoxville) on early medieval Nubia;
Janina Safran (Penn State) on al-Andalus;
Yoichi Isahaya (Hokkaido University) on Mongol central Asia;
and our very own Maroula Perisanidi, Emma Cayley, and Emilia Jamroziak on their own groovy research!
We've asked speakers to make sure that as well as presenting their new research insights, they also make sure that they spell out the background and context for their research to make sure that the whole IMS community, from undergrads up to emeriti can understand and learn. Therefore, we strongly encourage all students, staff, and friends to attend IMS seminars and see what's hot and what's not in medieval studies.