Displaced/Replaced: an artists' book born from lockdown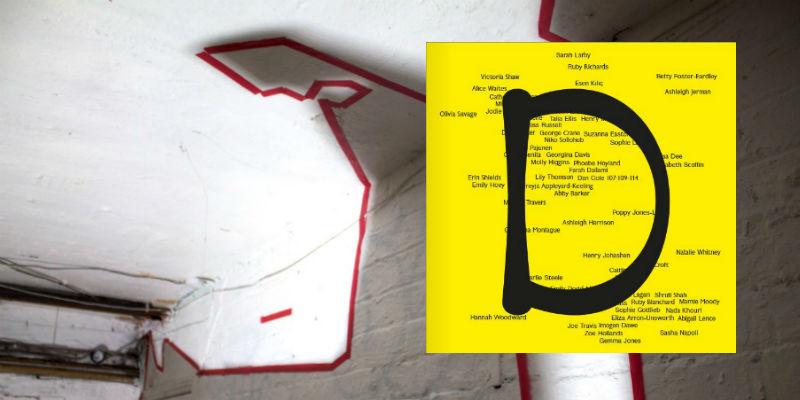 Fine Art graduate Catherine Morgan writes about working on a final year student collective project to create an art book, in the context of adapting to the covid-19 pandemic lockdown.
The end of our time as BA Fine Art students at the University of Leeds took a turn that no-one expected. Our schedules were dominated by online meetings, online group 'crits' with breaks of editing and formatting our work on computers. This is not to mention the endless zoom quizzes with friends and constant phone calls.
Lockdown meant that our lives were suddenly completely run online, as each of us also tried to navigate the complexities of a home studio set up. The possibility of a physical degree show was fleeting and so, as a year group, we wanted to produce something physical to mark and commemorate our time at university.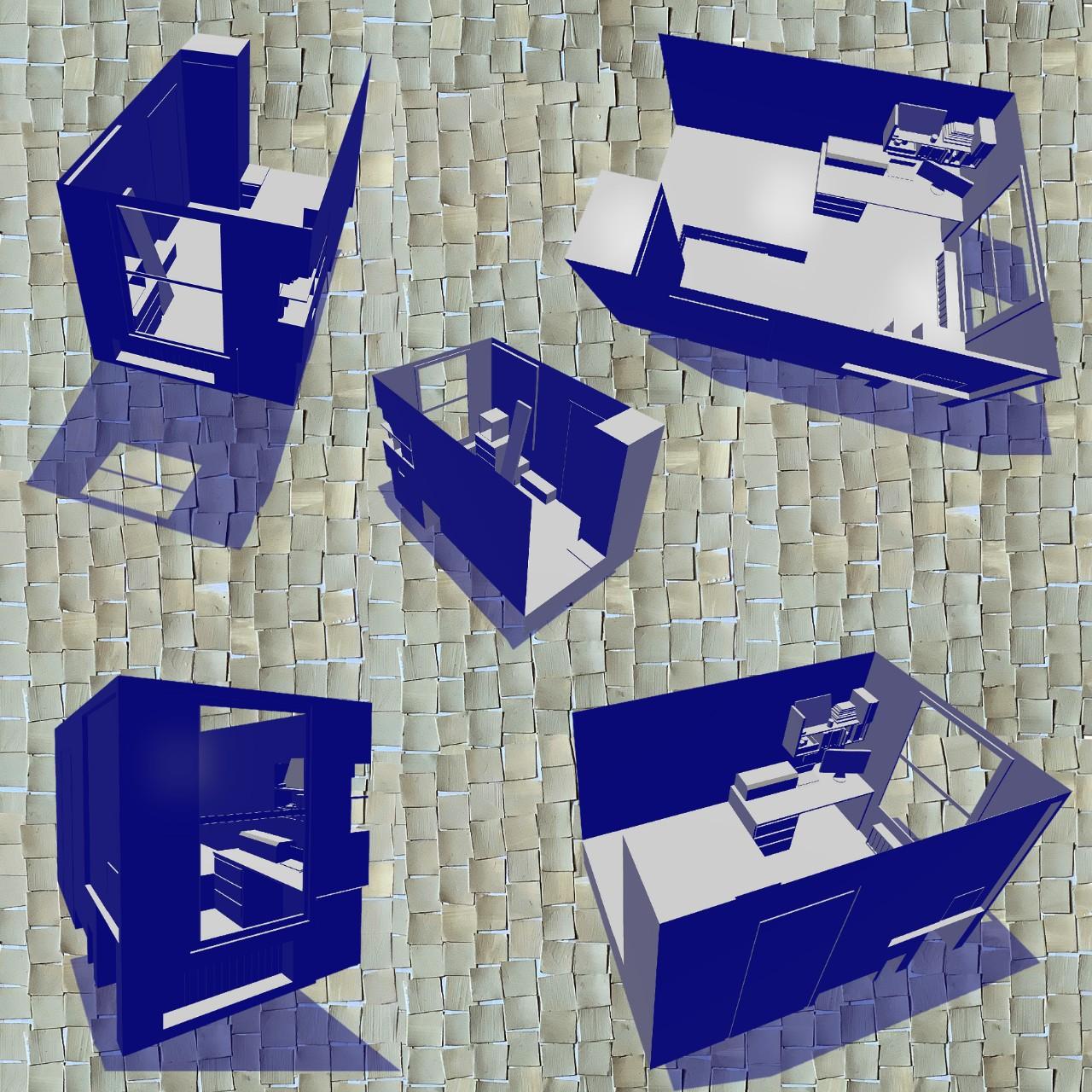 Lily Thomson, 'It's either real or real', composition including clay, paper, digital 3D model, 2835 x 2835 pixels. Dis-placed and Re-placed in Hyde Park, Leeds.
It was important to us that it was a collective project, which each of us could contribute to even though we were dotted all around the country — and, indeed, the globe. A printed publication was decided upon as it was not dependant on a digital platform and was able to encompass all our practices. It was something that would undoubtably reference the crisis we were currently in but, more-so, it was a project where we as artists could dictate its narrative.
We saw this as a separate project from our graded artwork, one separate to the digital degree e-vent that we were still working towards. It was something where each of the 63 artists in the year could create a piece of work specific to this time and their experience within it.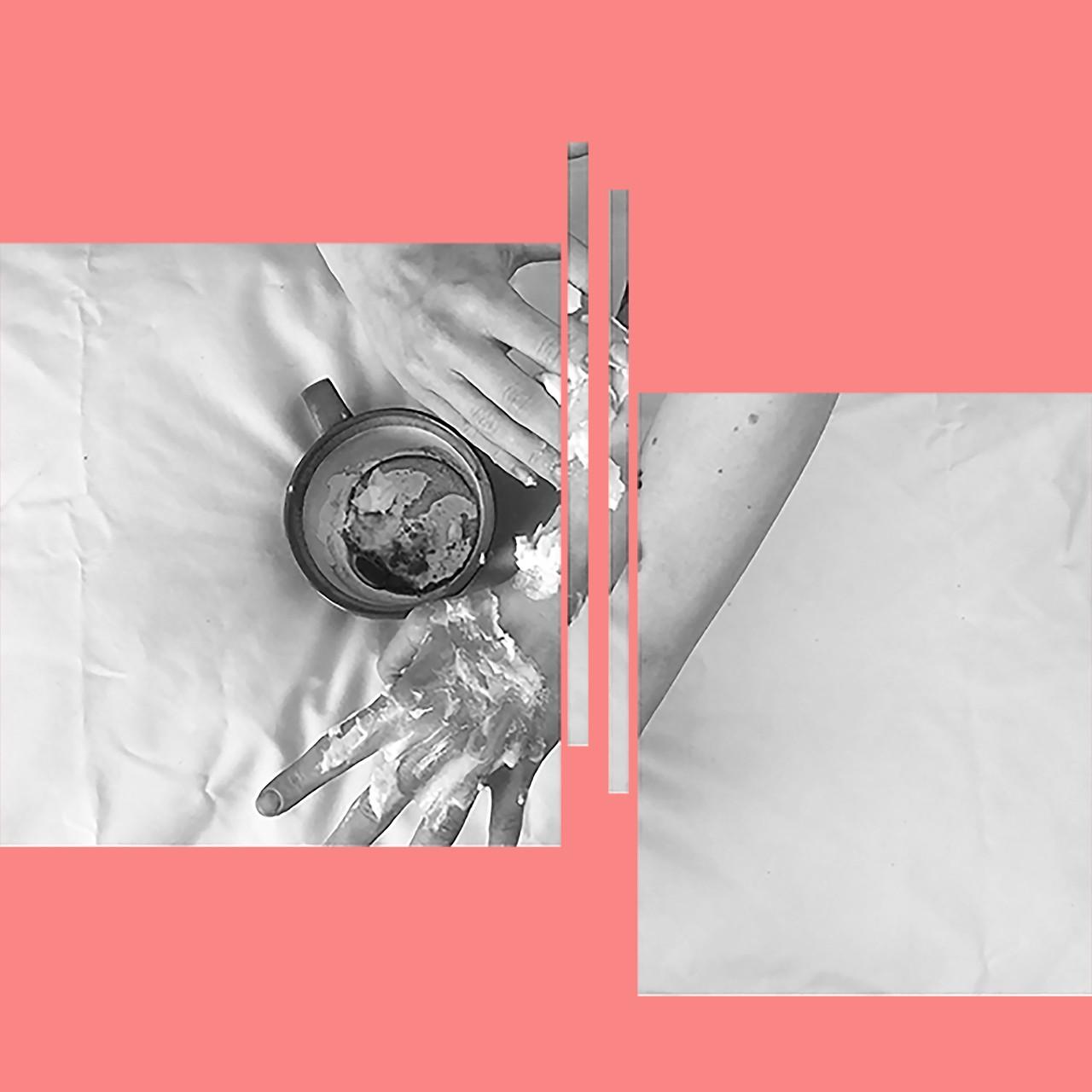 Olivia Savage, 'Thoroughly Distancing,Constantly Connecting, Excessively Moisturising', performance, photograph. Dis-placed and Re-placed in the Isle of Man.
Talia Ellis, who was on the publication curatorial team, wrote the following brief that we sent out to everyone in the year so they could start thinking what the publication would look like:
"2020 envelops us, physically, emotionally and artistically. We are in a unique situation in which we are on the precipice of what feels like both a daunting beginning and a significant end.
"Responding to the now is all we have. The suspenseful unknown ensures an alien timelessness which will perhaps become characteristic of this year, this generation and this art school as a whole.
"In the face of diverse and challenging circumstances, we come together one final time in this publication. Whichever form your work may take, this is a time capsule of the present.
"If 2020 was a book, what would it be?"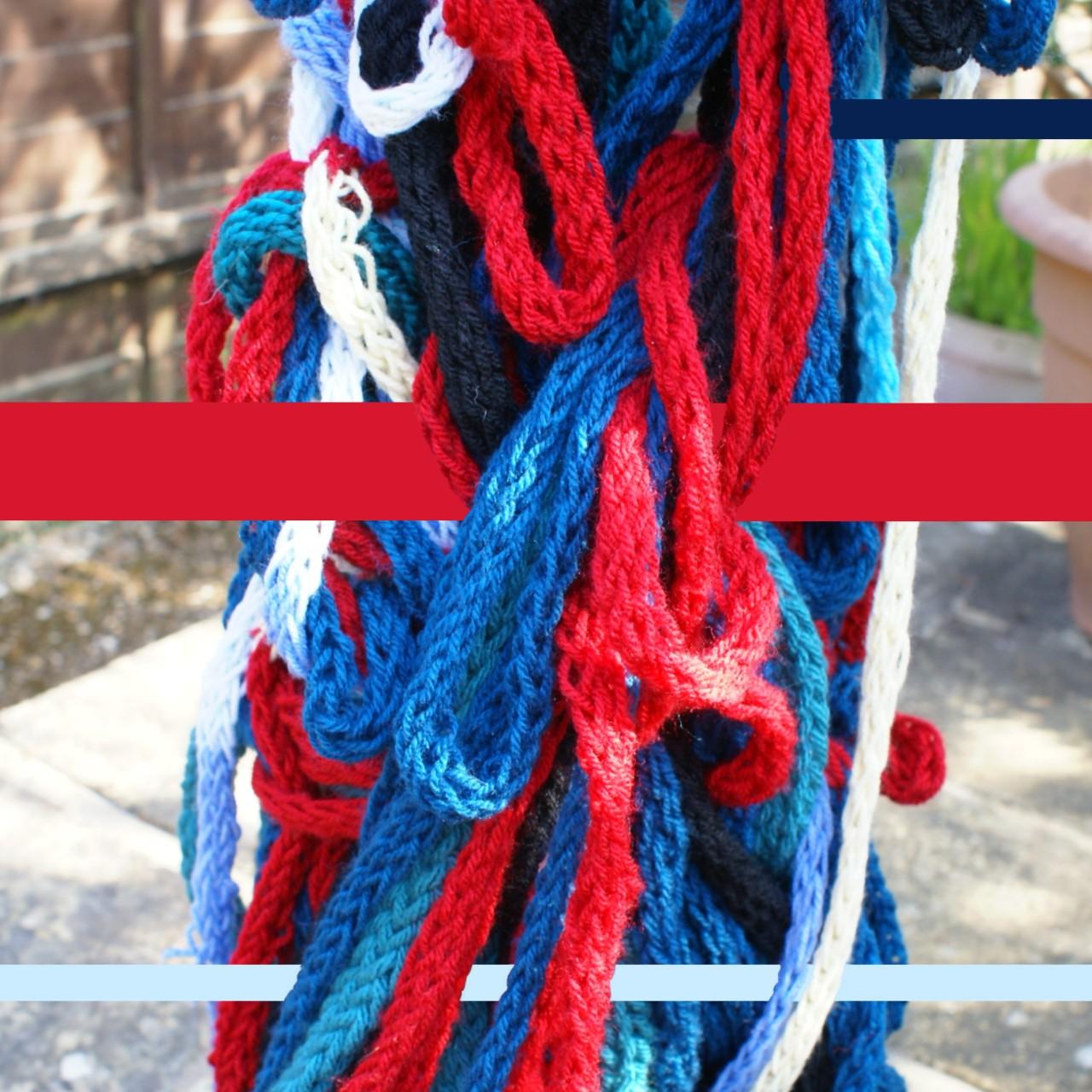 Kathleen Lagan, 'Structured Healing', wool, 150 ft. Dis-placed and Re-placed in Chesham, Buckinghamshire.
All 63 final year artists were asked to contribute to this publication — a collaborative artists' book — with each student responding to the theme of define, visualise, recontextualise your new space.
The publication became known as Displaced/Replaced and came to symbolise the strength of our year group in overcoming the complications of being an artist during the lockdown.
The book acknowledges the difficulties but celebrates in the achievements of our year group, all through pieces of art or written word.
For the formatting of Displaced/Replaced, we worked with the designer Fraser Muggeridge and his team in order to achieve an end product that was professional in every aspect, as the quality of the imagery submitted by the artists was so high. What was particularly brilliant about the process of creating Displaced/Replaced was that the curatorial team was able to work together, with the wonderful submissions from everyone else in the year, in a group project.
This togetherness was not limited to us students as we extended out our brief to Professor Griselda Pollock and our head of year Dr Sam Belinfante who both wrote beautiful pieces about the forced adaptation of the art world, us as students and the world at large during the crisis, as well as the devastating symbolism of a silent art school. A recorded version of Griselda's wonderful text can be found here on our website.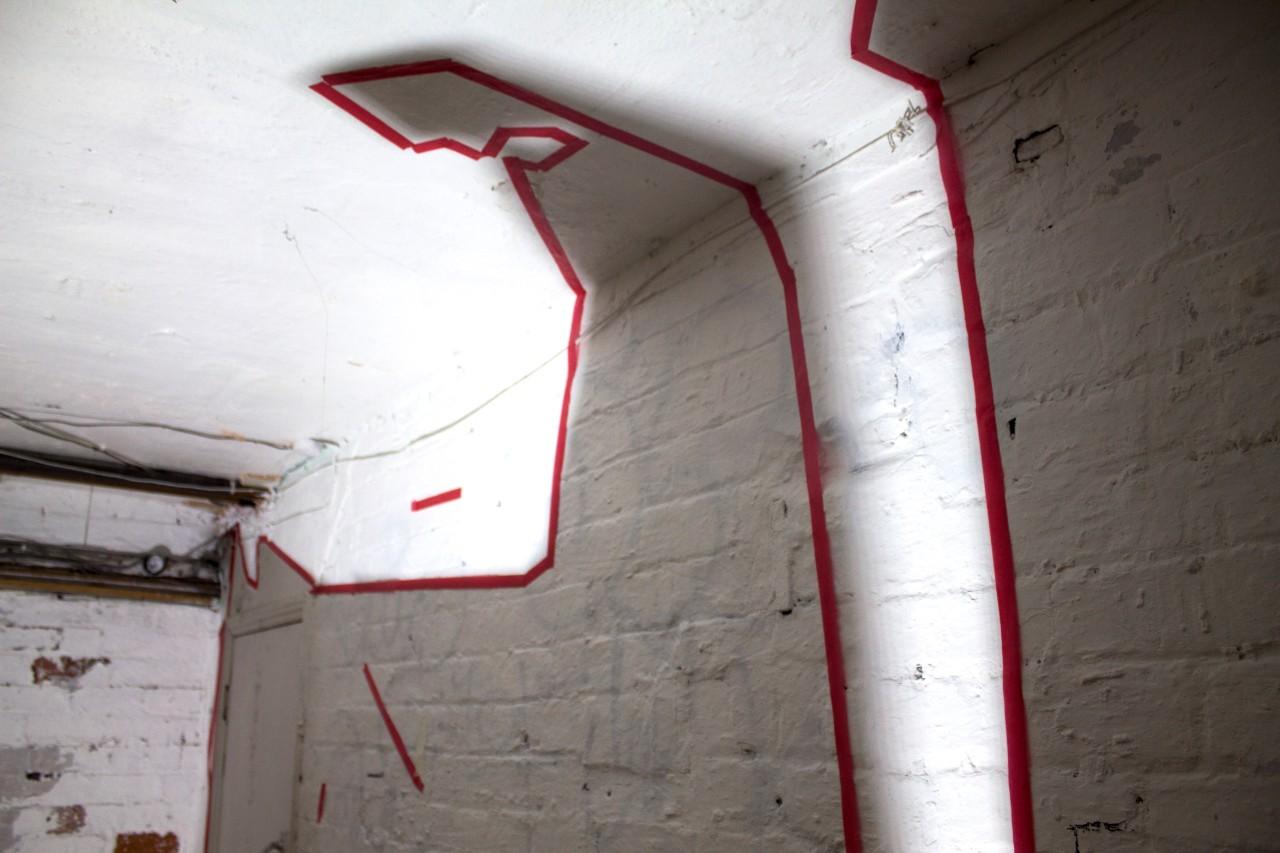 Georgina Davis, 'Transform, cut, erase', layered drawing, digitally edited, 5 x 6m. Dis-placed and Re-placed in Leeds.
Georgina Montague, also on the publication curatorial team, said of working on the book project:
"While we had all curated our own small exhibitions previously, curating a book was something new entirely; we looked at our own work through a different lens and learnt so much about how to present work professionally in print form.
"Working with Fraser and his design team was incredibly rewarding, and I feel so lucky to have had the opportunity to work on such an exciting and original project."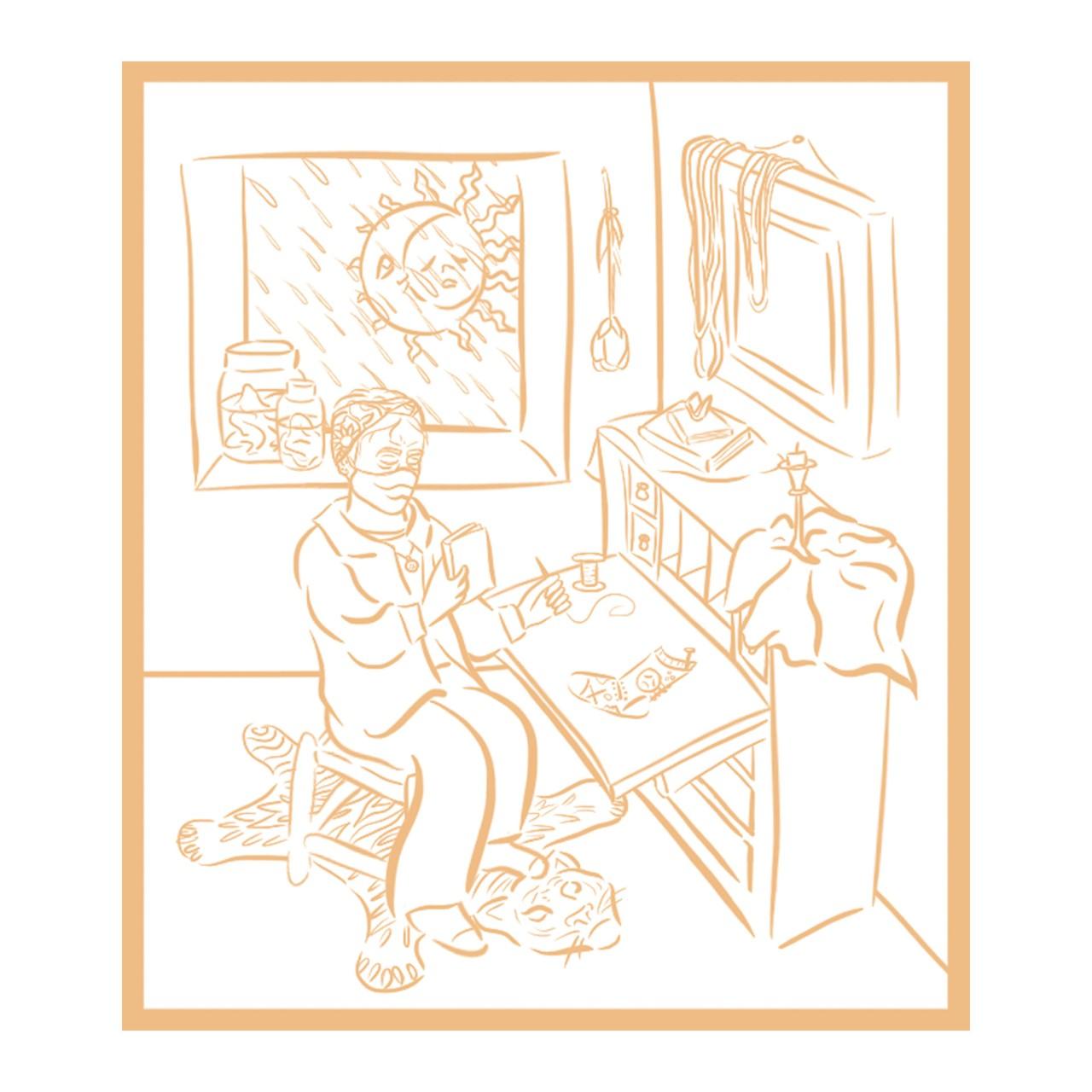 Ruby Richards, 'Plodding Through', digital illustration, 19 x 16 cm. Dis-placed and Re-placed in Gateshead.
Having missed out on a physical degree show, this book, alongside the digital degree e-vent, became our collaborative whole year project that a group of around 15 students were able to curate ourselves.
It presents the resilience of the entirety of the final year BA Fine Art students and the commitment to create something together in a time that dragged us apart.
Displaced/Replaced is in both printed and digital formats. The digital version of the book can be seen here.
Physical copies are being sent out over the coming weeks to students and other art organisations. If you would like to apply for a copy of the book, please email 2020studiopublication@gmail.com before 1 September (dependant on available stock and there will be a small charge for post and packaging).
Feature image
Cover of art book Displaced/Replaced with 'Transform, cut, erase' by Georgina Davis in the background.