Historic England seminar facilitated by Dr Helen Graham will address dynamic approaches to public engagement
Dr Helen Graham – in collaboration with architect and Passivhaus designer Phil Bixby – will be sharing a creative approach to large scale public engagement in a Historic England webinar on 24 June.
Helen Graham is an Associate Professor who teaches heritage studies in the School of Fine Art, History of Art and Cultural Studies. She has been working with Phil Bixby since 2017 to develop creative and long term participatory approaches to local democracy.
In particular they have developed their approaches through working together on two regeneration projects in York: My Castle Gateway and My York Central.
Castle Gateway is a project to regenerate a significant area of York city centre (which sits largely within the city walls on the site of the former York Castle). Starting by asking people what matters to them about the area and what they'd like to do there, the My Castle Gateway process has produced open briefs for different parts of the area that have led to masterplan, design proposals and planning applications.
York Central is often cited as Europe's largest brownfield site development and is behind York Railway Station. My York Central launched in February 2018: through an intensive four week programme of events exploring housing, work and movement, it developed a public vision for York Central, including eight Big Ideas.
My York Central has also led to a new community-led neighbourhood project called York Central Co-Owned, currently being facilitated by Yorspace, York's co-housing organization.
Both My Castle Gateway and My York Central have gone beyond conventional community consultation by enabling all those interested to become part of a sustained long-term conversation where influence comes through sharing responsibility for the area and its future.
Helen Graham and Phil Bixby use a dynamic engagement approach that works through cycling through key activities: building an open brief, exploring complex issues and making change together.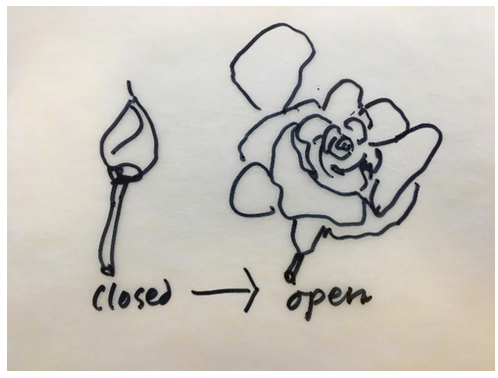 From surfacing and dealing with controversies to activating different ideas of expertise, the webinar hosted by Historic England on 24 June will explore throughout the creative role heritage can play in local democratic processes.
Attendees are encouraged to bring their own examples, and will be encouraged to work together through the four key engagement stages.
Helen Graham said.
"We'd been working with Historic England to develop a series of real life day long workshops around the country. These plans were halted with lockdown so we're really looking forward to the chance to share some of the things we've learn from My Castle Gateway and My York Central.
"The webinar will be an opportunity to open up the questions heritage practitioners have about public engagement, especially the new challenges arising in a time of social distancing measures."
More information about the webinar, including how to register your interest, can be found here.
Images from top
Feature image
View of Cliffords Tower in York, taken as part of a My Castle Gateway workshop. Credit: Gillian Pulpher.
Post-it notes from My Castle Gateway consultations
Part of the process is to document all conversations. All contributions are digitised and added to a Flickr site for transparent tagging so themes can emerge and be shared back into the conversation.
Illustration by John Christophers
Both My Castle Gateway and My York Central have used all sorts of approaches to get conversations going. A key principle is to generate sustained conversation where ideas become linked, challenges are openly explored and new networks for action and making change are cultivated and supported.