Art and Design student and recent graduate both now exhibiting Ones to Watch artists
T'Shah Henry, final year BA Art and Design student, along with Katie Bennett-Rice, a 2019 BA Art and Design graduate, were recently selected to take part in this year's Ones to Watch exhibition.
The presitigious exhibition takes place at Sunny Bank Mills, an art, design and culture space housed in a light and tranquil old cloth warehouse in Farsley, Leeds. Their annual Ones to Watch exhibition showcases work by Yorkshire based creative students and recent graduates, using a variety of art practices including painting, sculpture, textiles, graphics, film, photography, ceramics, jewellery, performance, installation, drawing and printmaking.
Selected artists for 2020 include T'Shah Henry, a final-year student and Katie Bennett-Rice, who graduated last year. Katie also won the University of Leeds (Friends of University Art & Music) FUAM art prize in 2019.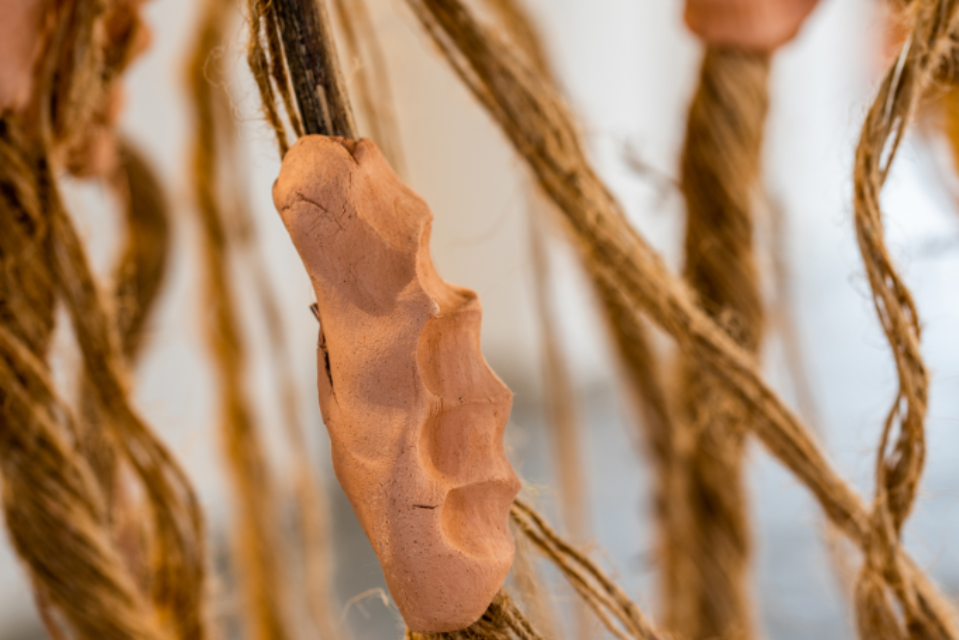 Sculpture by T'Shah Henry
This year's exhibition was due to run from March to May, opening with a celebration event on the evening of Friday 20 March. However, the global pandemic led to the launch event being cancelled and the gallery was subsequently closed. Sunny Bank Mills has continued to ensure that public audiences can still see the work that was to be exhibited for this year's Ones to Watch, using their social media channels to showcase the work of individual artists.
T'Shah said: "I am so exceptionally grateful to have been given this opportunity to exhibit alongside such talented emerging artists in Yorkshire. During this period of time it has been difficult to deal with the level of uncertainty that final years are facing in terms of graduate prospects. For me, being part of Ones to Watch 2020 has urged me to push myself to share more on digital platforms, in order to promote myself, build connections and create a network of likeminded people. Perhaps most importantly this experience has built my confidence in applying for more opportunities once I graduate.
Despite not being able to open their doors physically to the public, Sunny Bank Mills have been outstanding in their support of us and innovative in their approach to showcasing our work. Working throughout this time, sharing my work and supporting other artists has assured me that though it may be a challenging time to graduate, the arts are imperative to keep up people's spirits during periods of unease."
Sculpture by T'Shah Henry
---