MA Design Future Society students shortlisted for prestigious RSA Student Design Awards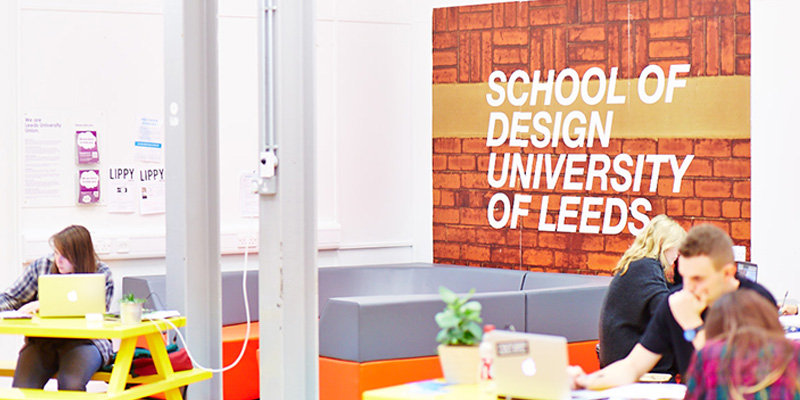 Congratulations to MA Design Future Society students Mariya Molotnikova and Sandra Reith who have been shortlisted for the prestigious RSA Student Design Awards.
The RSA Student Design Awards is a global competition for emerging designers that's been running since 1924 – it's aim is to challenge students and recent graduates to tackle pressing social, environmental and economic issues through design thinking.
The RSA brief 'Branching Out' tasked applicants with designing innovative ways to utilise and increase the value of woodlands and their resources for the benefit of people, the environment and the economy.
Mariya Molotnikova's submission, 'Treeality', is described as "an augmented reality trail that inspires you to take a journey to get to know the secret life of trees".
Mariya sought to understand "what woodlands and their resources really are, how we treat and perceive them today. Examining our previously unquestioned reality, Mariya aimed to make people aware of the spectacular liveliness of trees and make the invisible, visible.
Human incapacity to notice plants as living creatures is a common condition which has a considerable impact on its irresponsible attitude and treatment of them (Hall, 2011). This phenomenon describes the deficit, which is known as Plant Blindness (Hall, 2011). By using augmented reality and making the invisible liveliness of trees apparent, the concept of Treeality could be a possible solution to prevent plant blindness and make people see woodlands and trees from an entirely different perspective.
Treeality is empowering people through a digital educational experience to consider a different view on trees and plants. It educates people about the invisible life of trees, explaining how trees actually communicate, share resources, have wars and care for each other. This better understanding will drive a positive change in people's behaviour towards nature. Increasing the ethical view, natural capital, social and environmental impact."
[Hall, M. 2011. Plants as persons: a philosophical botany. State University of New York Press]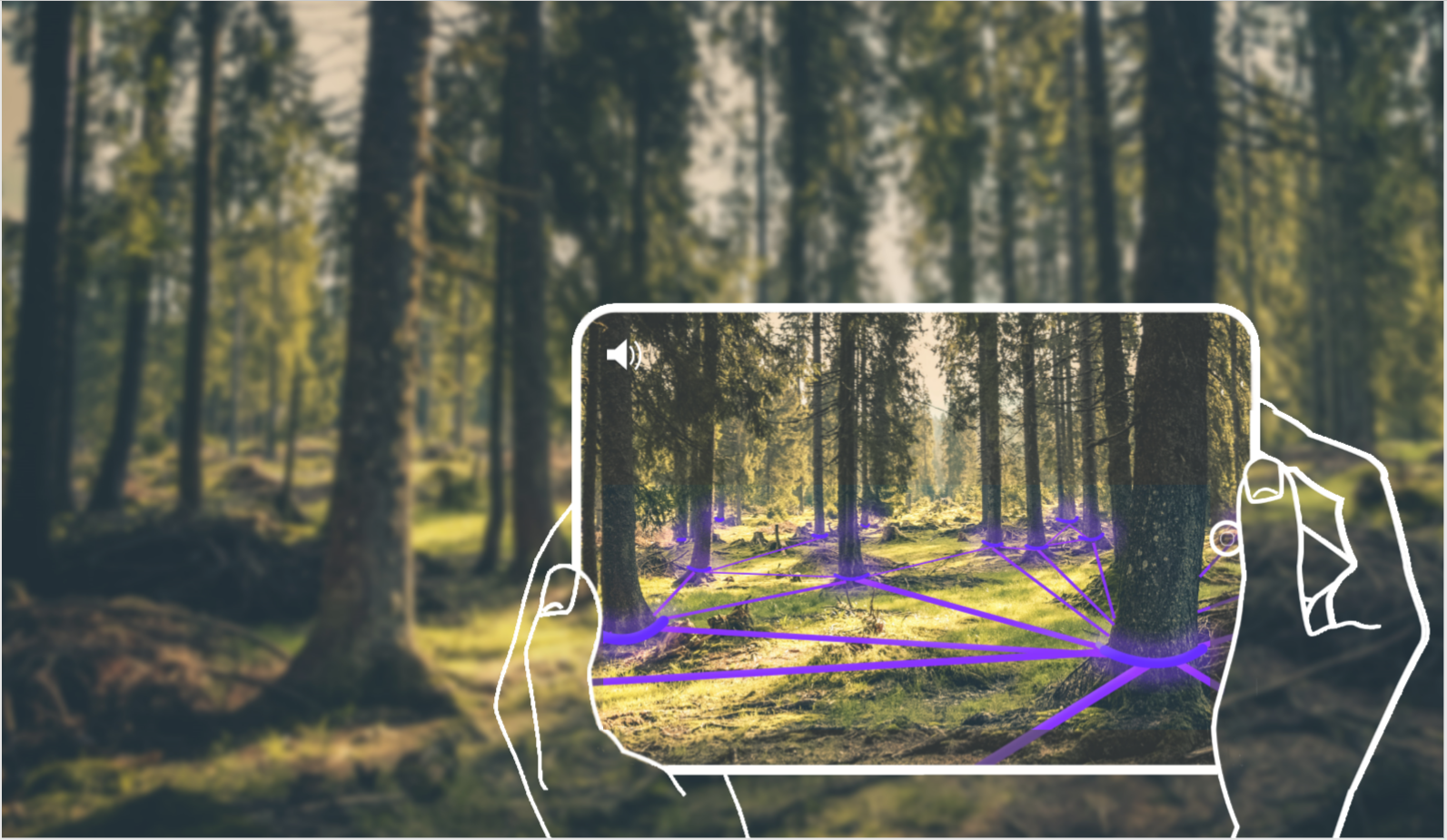 Treeality by Mariya Molotnikova, MA Design Future Society
Sandra Reith, also a MA Design Future Society student, entered 'TRĒOW' as her submission.
TRĒOW is described as "a new material made out of small-diameter logs for value added end uses, leading to a strengthening of the local wood industry and an increase in domestic woodland in the UK.

The United Kingdom is a major importer of timber and timber products, according to forest Research. However, with the right management, a large part of the demand for hardwoods can be met from indigenous forests. Due to the long growing season, broad-leaved forests are less rewarding in the short term than fast-growing coniferous forests. To make broad-leaved woodland financially more attractive again, the project uses lower quality "thin" logs to produce a new material.

The aim of TRĒOW is to create a new sustainable and visually pleasing material with added value that replaces small-diameter logs typically burned as wood fuel in order to strengthen the local timber industry and to promote the growth of domestic woodland. Social, ecological and economic aspects are embraced with the aim to create more woodland for people and wildlife, increase the carbon storage and make broad-leaved woodland more profitable.

In cooperation with the organisation Grown in Britain, the small-diameter logs are harvested, processed into the sustainable material TRĒOW and then promoted.

The project TRĒOW from Sandra Reith is part of the branching out 2019/20 #RSAdesign brief sponsored by @johnmakepeacefurniture & @woodlandheritage."
TRĒOW by Sandra Reith, MA Design Future Society
The RSA Student Design Award winners are expected to be announced in May. Click here to find out more about the awards.