Dr Judith Tucker receives prestigious Jackson's Painting Prize 2020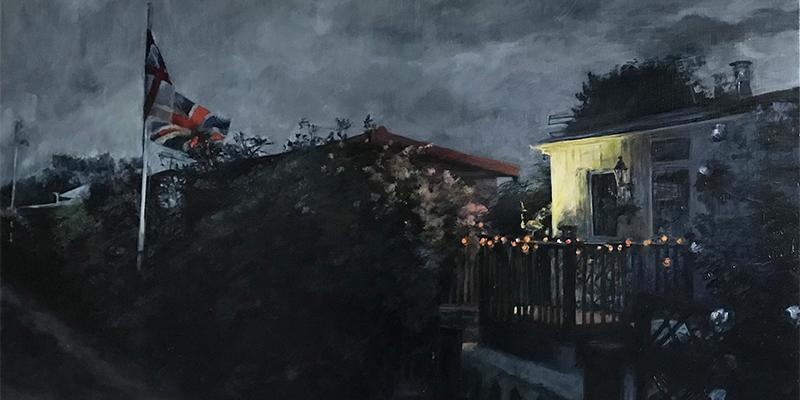 Congratulations! Senior lecturer in Art and Design Dr Judith Tucker has been awarded the "Scenes of Everyday Life" category prize in the prestigious Jackson's Painting Prize 2020.
This was third time lucky for her as she has been shortlisted for this prize three years in a row. The Jackson's Painting Prize has been established to champion exceptional artworks made by international creators at all points in their careers, with tailored prizes aimed to give successful applicants the exposure and resources that are most relevant to them. Her winning painting was on display in the Stanley and Audrey Burton Gallery in the University until very recently and will now be shown in London in the autumn in an exhibition for the prize winners.

Why Destroy a Thing of Beauty by Judith Tucker was one of six category winners out of 5634 artworks submitted internationally. The panel of six expert judges are all leading figures in the art community. This year's panel consisted of Adebanji Alade (Artist, Author, Presenter & Educator), Iain Nicholls (Artist & winner of Jackson's Painting Prize 2019), Katherine Tyrell (Artist, Teacher & Writer), Elizabeth Dellert (Affordable Art Fair UK Fair Director), Terry Greene (Artist & Author) and Rosalind Davis (Artist, Curator, Teacher & Writer).

A note from the artist... "These paintings explore the play of light and dark and the uncanny transformations of the chalets that take place after hours as well as notions of vulnerability, occupation and emptiness. The work considers, in the shadow of recent dramatic political changes, how notions of place and identity are constructed on domestic and larger scales, as reflected by the play on flags and other indications of Englishness."
View the complete list of category prize winners and the entire shortlist here.