Professor Griselda Pollock wins this year's Holberg Prize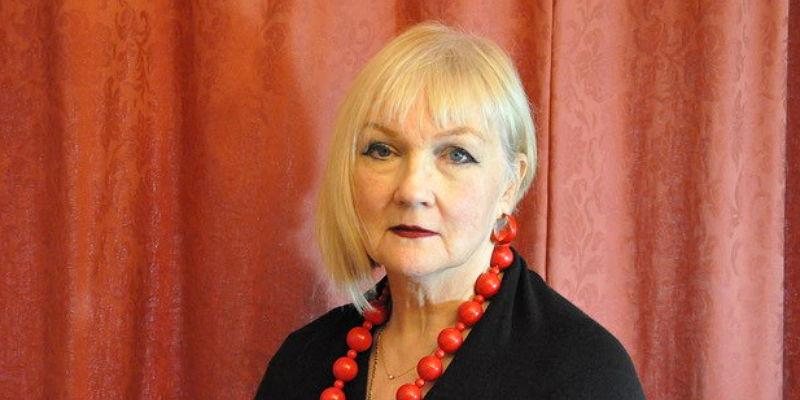 The 2020 Holberg Prize has been awarded to art historian Griselda Pollock — Professor of Social and Critical Histories in the School of Fine Art, History of Art and Cultural Studies.
Awarded annually for outstanding research in the arts and humanities, social science, law or theology, the Holberg Prize was established in 2003 by the Norwegian government and is worth NOK 6,000,000 (approximately £500,000).
As well as recognising groundbreaking work in the disciplines, the prize is intended to raise their status in society and to stimulate interest in these fields among children and young people.
It will be presented at the University of Bergen on 4 June.
This is the first time that the award, which has been described as the 'Nobel Prize' for academic disciplines not covered by the more established Swedish awards, has been awarded to an art historian.
A world-leading figure in art and cultural studies, Professor Griselda Pollock will receive the award in recognition of her profound influence on art history, as well as on related fields including feminist cinema studies, trauma studies, and Holocaust studies.
Professor Pollock said:
"I am as profoundly stunned as I am deeply honoured by the award of the Holberg Prize for 2020.
"It is the most prestigious international prize for scholars working in the arts, humanities and social sciences. It thus publicly endorses the value of, and urgent necessity for, our research and teaching.
"Previous laureates are all giants in these fields. I have drawn on the work of so many of them in my own 50-year project as a feminist theorist and art historian, and as a transdisciplinary cultural analyst.
"I thank my colleagues at the University of Leeds for my nomination. This award arises not only from my own long career dedicated to challenging the wrongs and violence of the patriarchal, the sexist, the racist, the homophobic, the antisemitic and the Eurocentric in art, thought and culture, it is also a very public approbation and recognition of the intellectual and pedagogical importance and the larger cultural impact of feminist, postcolonial and queer interventions in the way we understand our cultures, past and present."
Griselda Pollock in the 1980s. Photographer: Joan Russell, Guzelian Photography.
Sir Alan Langlands, Vice-Chancellor of the University of Leeds, said:
"The whole University sends its warmest congratulations to Professor Griselda Pollock on this wonderful news.
"She joins a distinguished list of highly acclaimed laureates, which is testimony to her long and illustrious career which spans five decades.
"Griselda Pollock is a beacon for generations of art and cultural historians and as the foremost feminist art historian working in the world today, her scholarly contributions to the field of research she helped to create are truly inspirational."
Dr Joanne Crawford, Head of the School of Fine Art, History of Art and Cultural Studies, said:
"As a School, we are excited at the news that Griselda has won the Holberg Prize and offer her our warmest congratulations.
"Griselda's influence as an international scholar and historian has already been noted. On a personal level, I would like to add that Griselda is an amazing colleague and teacher, whose breadth of knowledge and intellectual rigor has touched upon the lives of the many students who have passed through our doors.
"She has worked tirelessly for the School for over 40 years and has shaped both its history and its future. Winning this award is much deserved."
Professor Pollock helped to create feminist art history as an academic field in the 1970s and has remained a renowned authority in the field ever since.
To date, she has published 22 monographs and hundreds of scholarly articles in journals and books.
Griselda has also recently co-curated an exhibition which reviews 70 years of fine art at the University of Leeds. Open until 4 April, Lessons in the Studio: Studio in the Seminar presents artworks, artefacts and mulitimedia across two venues on campus – Project Space in the School of Fine Art, History of Art and Cultural Studies and The Stanley & Audrey Burton Gallery.
Describing the key purpose of her work, Griselda Pollock said:
"I analyse and resist the injuries of class, race, gender, sexuality as they are inflicted through images and cultural forms such as media, cinema, art, literature and academic thought.
"I have spent 40 years creating new concepts with which to challenge art history's white patriarchal structure to produce ways of thinking about art, its images, its practices, and its effects that are not about admiration of selective greatness."
Read the full story on the University of Leeds website.
Feature image
Holberg Prize 2020 Laureate, Professor Griselda Pollock. Photographer: Antony Bryant.