Research shows impact of wash cycles on clothing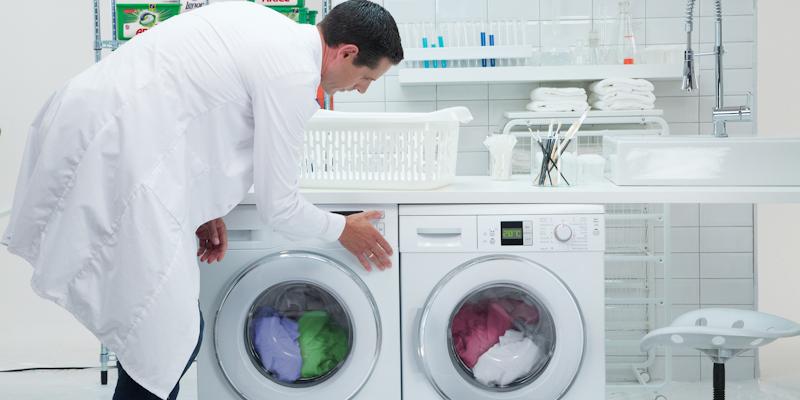 Academics from the School of Design have worked with researchers from Proctor & Gamble to investigate the impact of washing machine cycles on microfibres in clothing.
The research was led by postgraduate researcher Dr Lucy Cotton along with Dr RIchard Blackburn, in collaboration with Dr Adam Hayward and Dr Neil Lant from Proctor & Gamble's Newcastle Innovation Centre.
Both laboratory and consumer testing found that reducing both washing cycle length and water temperature can significantly extend the life of garments and reduce the quantity of dye and microfibres shed into the environment. This means that clothes keep their colour, last longer and are more sustainable.