Designing new dressing for diabetic wound treatment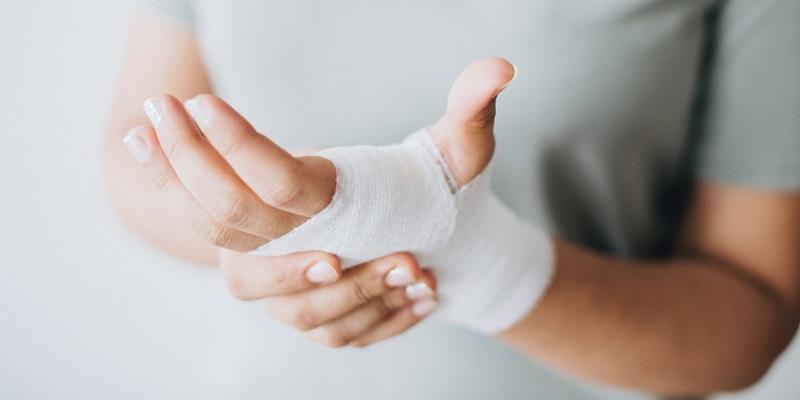 A School of Design academic is leading new research into wound management for diabetic patients.
Dr Giuseppe Tronci, Lecturer in Healthcare Materials is investigating a new type of wound dressing which to manage infection and promote healing of wounds, aiming to reduce the need for antibiotic use in patients with diabetes. The NHS spends £1 billion annually on diabetic wound management, this is because diabetics can suffer from nerve damage and reduced blood circulation leading to increased susceptibility to slow-healing wounds as well as increased risk of developing chronic ulcers.
The dressing, called HyFaCol, was originally developed by Dr Tronci, in collaboration with colleagues from the Medical Technologies Innovation and Knowledge centre and is a collagen dressing created using atelocollagen hydrogels.
With new funding awarded by Grow MedTech, Dr Tronci will now look into how new capacity can be added to the dressing by using a photosensitive dye in its fibres. The dye is toxic to bacteria when activated by light so the aim is to test whether using it will help to reduce the likelihood of infection whilst not harming any human cells.
Dr Tronci is working closely with clinical and commercial partners and told Grow MedTech "The way the dressing and the dye are combined is vital. We need the light to reach the dye to activate its antibacterial function and then we need the dye to be able to act on the wound without leaching out and staining the surrounding tissue. This funding will allow us to show whether this is possible before we move forward to create a dual-function dressing."
The School of Design is at the interface between design and technology and conducts leading research to find solutions with real-world impact in industry, society, healthcare and the environment.