Design students deliver successful degree show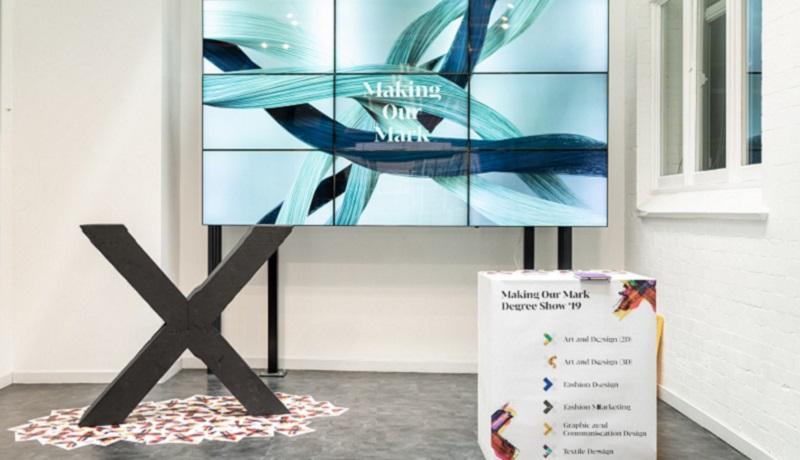 The School of Design recently enjoyed another highly successful annual degree show.
The showcase included work from final year students across all of our undergraduate areas of study. From garments to knitted textiles, painting to sculptures and from graphic design to marketing portfolio, the wide range of work was representative of the multidisciplinarity of the School of Design.
.Dr Andrea Thoma, who is the programme manager for BA Art and Design said "We are very proud of all the achievements of our finalists 2019 and wish them all the best for the future. Their efforts have led to a fantastic degree show. The organisation of the degree show, the branding and website, was entirely run by student volunteers."
One of the student volunteers involved in organising the show was graduating Graphic and Communication Design student Andrew Bays, he said "We all had a great time at the degree show. It was lovely seeing everyone's work up together, catching up with our friends before parting ways, and discussing our pieces with local creatives."
You can see some of the work produced by our final year student on the degree show website, Making Our Mark, which was also designed by students themselves.