Cut the Mustard artists to showcase their work at the Free Range exhibition on London's Brick Lane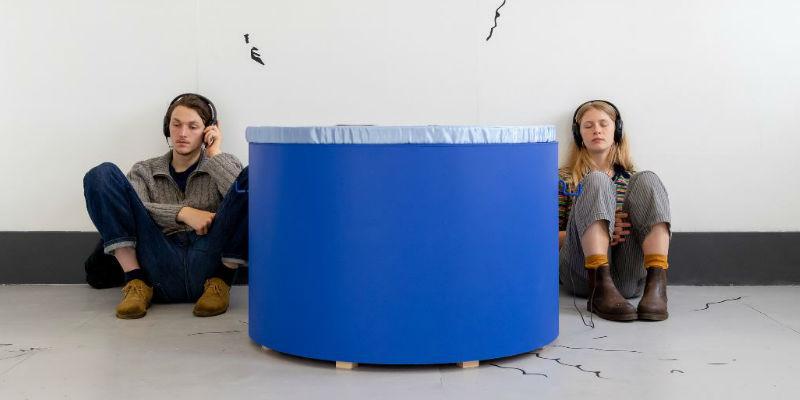 June saw the University of Leeds BA Fine Art Degree Show, Cut the Mustard, capture the attention of Yorkshire, with its range of works spanning from video to painting, live performance to sculpture.
This year's degree show exhibited work by 56 graduating artists in the studio and shared spaces of the School of Fine Art, History of Art and Cultural Studies, over a two week period.
Now, from 4 to 8 July, Free Range Shows in London will host a group of artists from Cut the Mustard to showcase their practices to new audiences.
Part of the wider graduate season at The Old Truman Brewery in Shoreditch, London, Free Range presents graduates from universities across the UK, culminating in Europe's largest graduate showcase.
Free Range takes over a cluster of warehouse spaces for emerging artists to plan, curate and build their own group exhibitions. This provides opportunity for graduate artists to connect with both industry and their peers, and (for some) execute one of their first major shows out of university.
Curated and organised by BA Fine Art graduating student Lucy Rose Cunningham, the group exhibiting their work this month in London consists of 13 graduating artists, including Cunningham, Daniela Maria Geraci, Sarah Danaher, Lily Lavorato, Ruby Sherrington, Christine Thomas, Isabelle Pead, Geena Nicholson, Georgia Miller, Georgie Hall, Alicia Eccleston, Alex Oliver and D'arcy Darilmaz.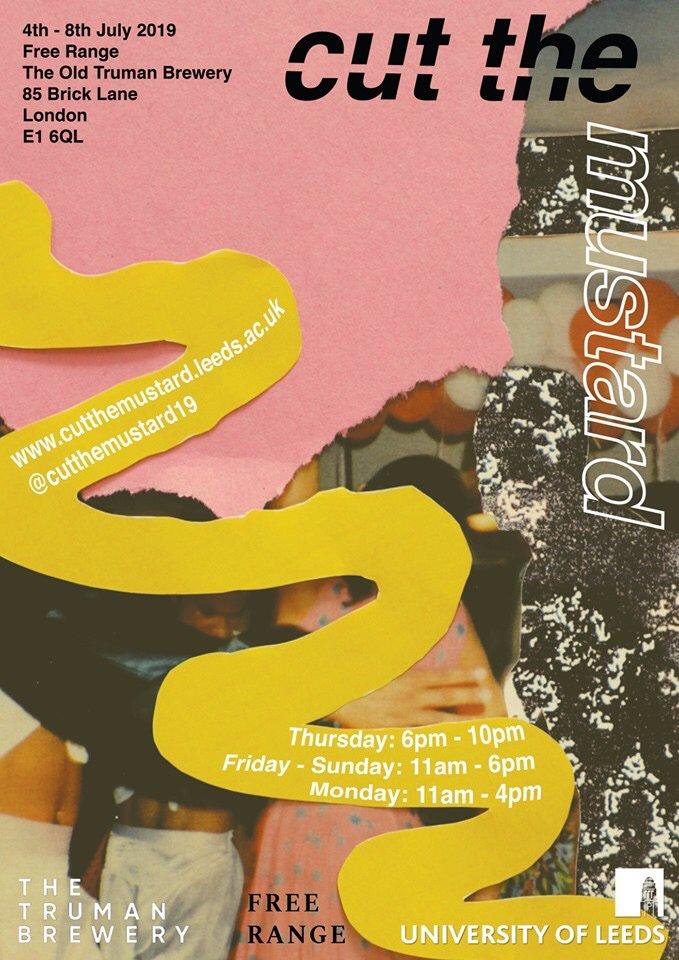 Lucy Cunningham said of the upcoming show:
"Having curated our Degree Show in June, curating Cut the Mustard for Free Range has been undeniably hard work. The show in London has required time and energy for working with a very different venue, and to ensure all the artists feel prepared for their next high-exposure exhibition.
"The team I am collaborating with have all been amazingly patient and their enthusiasm shines through, with all the work presented to an extremely high standard.
"Curation is where my passion lies; venturing beyond university parameters makes for a challenging project, whilst enabling me to enhance my practice and facilitate an exciting fruitful show."
Free Range launches with a private view on 4 July, then opens its doors to the public from 5 to 8 July.
The Cut the Mustard BA Fine Art Degree Show ran from 7 to 22 June 2019 at the School of Fine Art, History of Art and Cultural Studies, University of Leeds.
Image: Sound installation, Lucy Rose Cunningham, Cut the Mustard BA Fine Art Degree Show (Leeds, 2019). Photo by Jules Lister.