Fashion lecturer joins 5 live to discuss Fast Fashion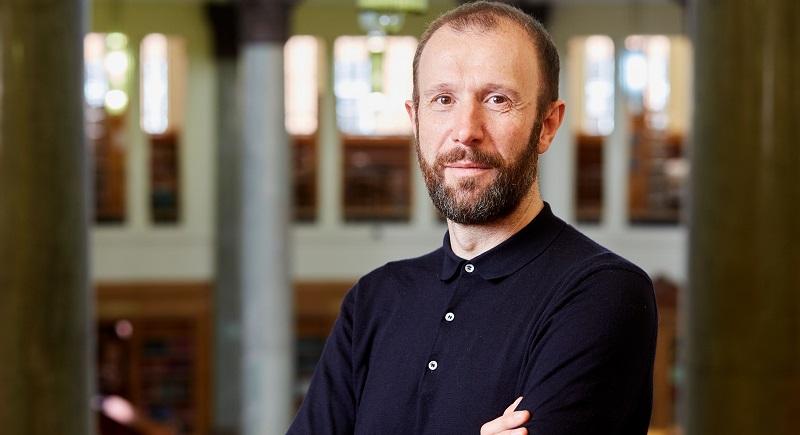 Dr Mark Sumner, Lecturer in Fashion and Sustainability has been speaking about the issue of fast fashion in the UK
There has been widespread UK media coverage of MPs questioning the big-name clothing retailers about the key sustainability issue named "fast fashion" which is the current high rate of fashion consumption and the increase in new and cheap clothing ranges in the fashion market. According to submissions to the Environmental Audit Committee, 235 million items of clothing were sent to landfill sites last year (2017) and the UK has a highest consumption rate of new clothing than any other European country.
Dr Mark Sumner joined BBC Radio 5 live's drivetime show with Sarah Brett and Tony Livesey to discuss the issue. He opened the discussions by reminding us that fashion isn't an entirely negative industry, he said "We do need to recognise that there are a lot of positives associated with the fashion industry, a lot of jobs, a lot of income, also from a consumer point of view we get a lot of wellbeing from the fast fashion industry, as it stands at the moment, people from poorer backgrounds have the access to fashion." He also spoke about research here in the School of Design where we have tested products including both luxury and fast fashion items and found that price does not neccessarily correlate to quality.
Fashion is a key area of research in the School of Design. Through our multi-million pound Creative Industries Clusters Programme project Future Fashion Factory we are working with industrial partners to drive innovation in the fashion industry and one of the key issues we are tackling is designing the right product, for the right customer at the right time whilst also ensuring sustainability and reducing waste. We will be developing new digital and textile technologies to increase productivity in manufacturing and design. Dr Mark Sumner is also working on a research project which explores the issue of modern slavery in the fashion industry and particularly in supply chains for value clothing.
The School of Design is committed to working with industry, the media and the general public to ensure our research has a real world impact in the field of design and technology.