Design staff present "More In Common" exhibition in London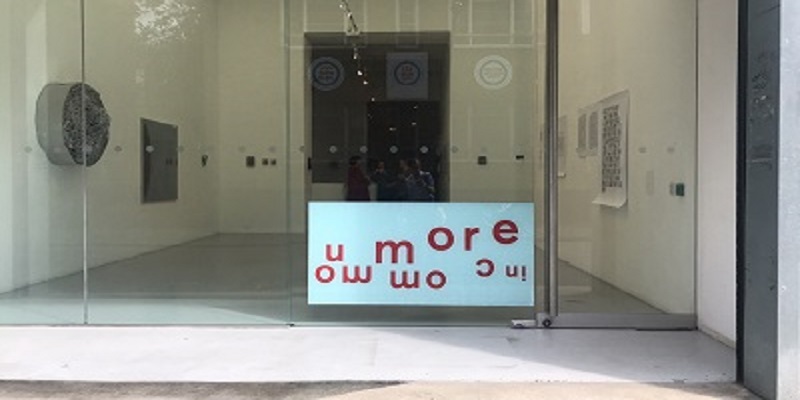 The More in Common exhibition was displayed between the 6th and 26th September at the APT Gallery, Harold Wharf in London by 4 members of academic staff from the School of Design.
The exhibitiors were Dr Deborah Gardner , Dr Judith Tucker , Dr Paul Wilson and Dr Louise K Wilson along with Dr Harriet Tarlo from Sheffield Hallam University and artist Jane Millar.
In a new post Brexit national landscape, questions regarding communal and societal belonging and identity are brought sharply into focus within a divided, tumultuous political geography.
More In Common brings together four projects, either ongoing or recently undertaken, involving four members of staff at the School of Design, University of Leeds in various parts of the UK, from Cumbria to Yorkshire, from Lincolnshire to London.  They respond to political and cultural spaces, systems of language and communication and places of work, study and restoration.  The intention is to gather aspects of these projects together in a collective dialogue to stimulate multivalent considerations as to how societal spaces, aspirations and behaviours co/operate.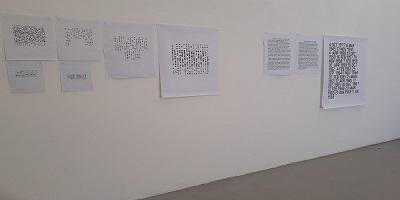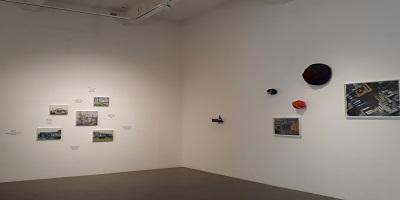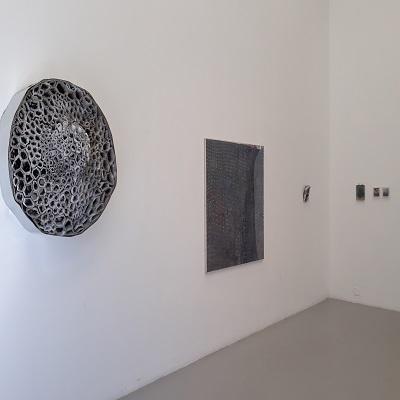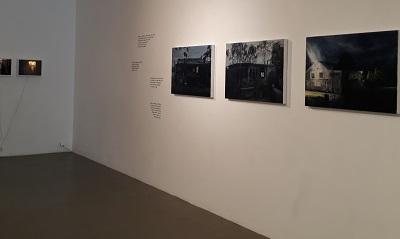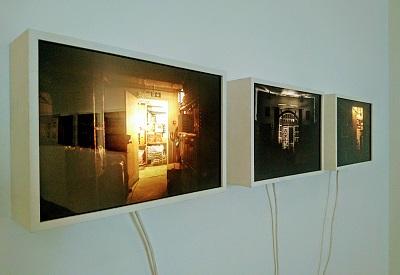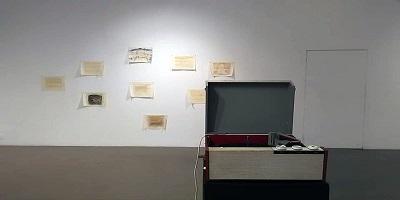 Paul Wilson's typographical responses to the words of the Esperanto society aims to highlight the part invention and its associated utopian impulses play(ed) in the history of the linguistic West Yorkshire town Keighley. The community of Esperanto speakers founded in Keighley in 1902 was the first such society of Esperantists in the UK . The work centres around those material and linguistic traces of the Esperanto society, from remaining Esperanto speakers in the area to Keighley library's lending copy of the Esperanto-English dictionary and the society's archive. 
Another library and archive became a site for response and intervention, this time in Deborah Gardner and Jane Millar's site responsive project Conway Actants at Conway Hall, Holborn.  Conway Hall is one of the oldest international societies for freethinking with a rich history of radical thinking, social political activism and currently claims one of its main visions is for radical ideas to inspire social and community improvement.  The manipulated photographs of leading figures from Conway Hall's history alongside images, assemblages and sculpture which explore networkable structures pointing to ideas of collective and social endeavour.  Light box digital images of lesser known or hidden spaces within the hall are exhibited alongside other digital prints of further site interventions. 
The hidden nature of the mining industry and the subterranean space of Smallcleugh an abandoned lead mine in Cumbria became a site for investigation in Louise K Wilson's ACA project. Smallcleugh  lead mine, started in 1770 and operated until the early 1900s.  It is part of the Nenthead mines complex in Cumbria, said to comprise of approximately 120 miles of underground tunnels, adits and chambers.  Wilson began the process of recording the mine tourguides recalling the route through the mine and inscribed this on a vinyl record.    Adit is an audio/ drawing installation. The drawings focus on archaic and contemporary means of mapping mines and a record player on a plinth play sound recordings on a vinyl record.​
The memories of people and their relationship with place played a strong part of Harriet Tarlo's  and Judy Tucker's Fitties project. The Fitties plotlands at Humberston, North East Lincolnshire coast lie behind marshy beach, a quirky domestication of land protected by raised banks from the threat of tidal surges. Here, since between the wars, local people and visitors have erected  diverse, individulistic dwellings, in order to enjoy the simple, restorative pleasures of seaside life.  Tarlo's poetry painting responds to what might be considered the epitome of a landscape in which the human and non-human are interconnected and entwined.​ The project speculates whether and how the practices of painting in relation to poetry might be employed in an affective understanding of place. ​
The exhibition opened with a series of talks by each of the artists and a poetry reading by Harriet Tarlo (Sheffield Hallam University). The exhibition was curated by Deborah Gardner (University of Leeds) and the talks chaired by Edwina FitzPatrick ( Wimbledon College of Arts).