Contemporary Music Festival 2023: concerts+ Composers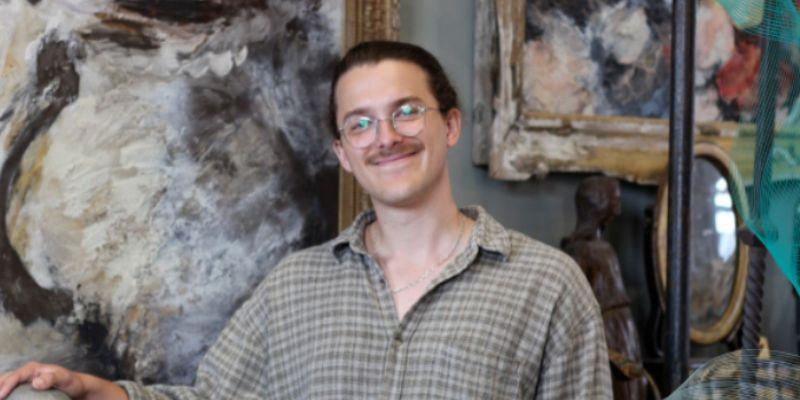 Date: Wednesday 15 February 2023, 18:00 –
Location: Clothworkers Centenary Concert Hall, Music
Cost: Free
Another instalment of the University of Leeds International Concert Series events exploring experimental and new music, showcasing the work of composers in the School of Music.
Ben Adamson is an artist and musician based in Leeds. This exhibition is comprised of pieces composed and recorded over the last two years. Having completed a BA in Liberal Arts and an MMus in Critical and Experimental Composition, Ben is now developing his work as a sound designer and installation artist. Ben's current practice is focused on the composition of soundscapes using the musical capabilities of unconventional and non-musical objects, with the intention to develop a relationship between sculptural work and soundscape design.
Sound and Purpose: An Exhibition of Sound Art
Adamson – Many Hands (2022)
Adamson – The Journey (2022)
Adamson – Porque? Por que não (Because? Why not) (2022), featuring Alice Bhowmick
Adamson – Sound and Purpose (2022)
Sound and Purpose is about how we understand space and the purpose we project onto it. The aim of this installation is to show the complexity and chaos we can experience through simple and often playful gestures towards an object or space.
Throughout the last two years Ben's focus has largely been on the recording of sounds using contact microphones, to investigate the extremely complex sound worlds that many resonant objects contain but which we rarely hear through regular acoustic perception. The sound worlds that Ben has investigated have enabled research into the internal sonic potential of non-musical objects while also expressing their external potential as representations of our experiences of the wider world.
Please note that doors open at 5pm and no booking is required.