Music, Dementia and Technology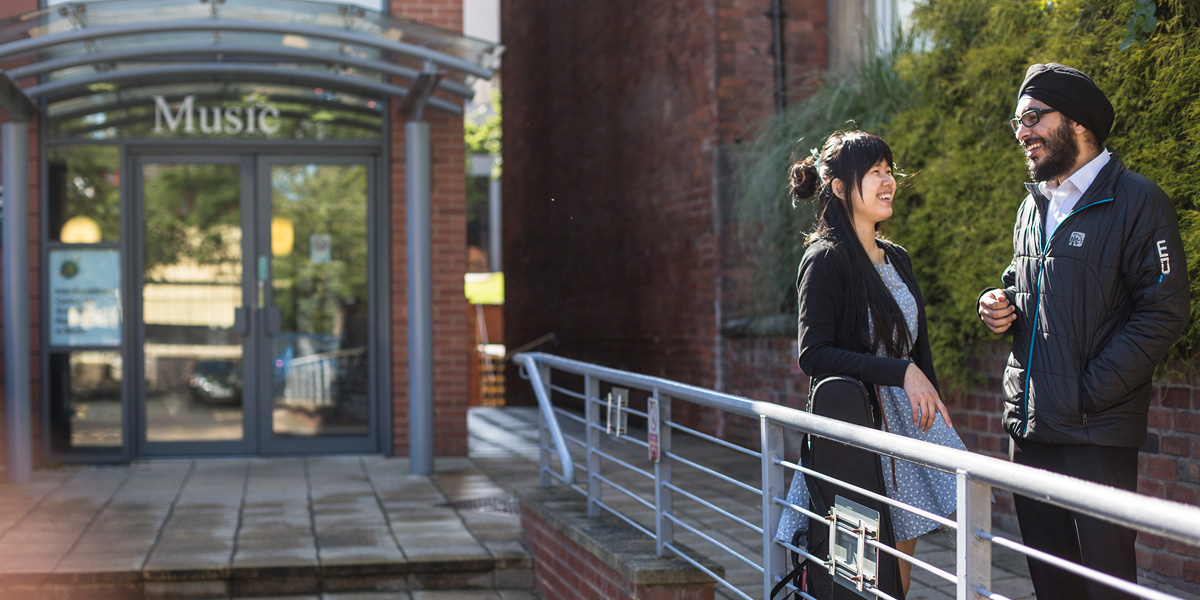 Date: Thursday 24 November 2022, 13:00 –
Location: Online
Type: Seminars and lectures
Cost: Free
Talk by Dr Justin Christensen, Research Associate the Department of Music, University of Sheffield - part of the School of Music research colloquia.
Abstract
This talk will be on how musical activities can support the play and recovery of self-identity and agency, and how this is seen in people living with dementia.
Uses of technology can improve feelings of agency in the users, and musical activities also support relationship continuity through this play of self-identity and agency.
About Dr Justin Christensen
Justin Christensen is a Canadian composer, researcher, and performer. He recently completed a period of post-doctoral research at Aalborg University in Denmark.
Prior to that, he earned his PhD in music composition in the UK with Michael Finnissy, completed degrees in music composition at the Koninklijk Conservatorium in The Netherlands, and degrees in music composition and trumpet performance at McGill University in Canada.
His research focused on the temporal, emotional and immersive listening experience, and has resulted in him writing a book titled Sound and the Aesthetics of Play: A Musical Ontology of Constructed Emotions.
He regularly performs on trumpet with Ensemble Modelo62, and his compositions have been performed by the Asko Ensemble, Aventa Ensemble, Continuum Contemporary Music Canada, Modelo62, New European Ensemble, Nieuw Ensemble, Norrbotten Neo and Standing Wave Ensemble among others.
He has received a number of awards and prizes, including the Jules Léger Prize for New Chamber Music, TIHMS Composition Prize, ORSAS Award, and J.B.C. Watkins Prize.
He is now a Research Associate at the Department of Music, University of Sheffield, through the 2021 UKRI Future Leaders Fellowship. With MMM he is working with Jenni MacRitchie on the development of music technology for older adults.
How to join the seminar