Curator's Talk: "Oh! that bundle of music"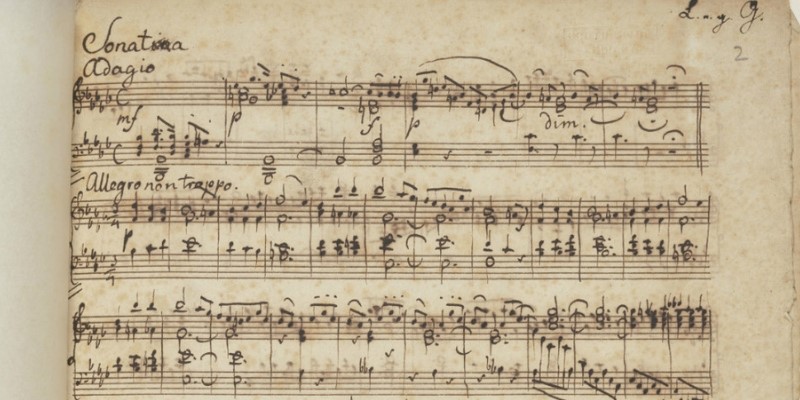 Date: Wednesday 3 April 2019, 13:00 – 14:00
Location: Treasures of the Brotherton
Cost: Free
Explore the fascinating collections that inspired the exhibition "Gather them in": The Musical Treasures of W. T. Freemantle in a free lunchtime talk.
Discover the colourful origins of William Thomas Freemantle's astounding collections with Bryan White (exhibition curator) and researcher Fiona Smith.
At its height, Freemantle's music collection included hundreds of letters written by the Romantic composer, Felix Mendelssohn-Bartholdy. It also boasted a significant set of musical manuscripts by the composer, and contained a range of items relating to Mendelssohn's life and family.
Freemantle's interests were far-reaching. This talk will also highlight other items that didn't make it into the exhibition. Join us as we bring to light the incredible material amassed by this Sheffield collector.