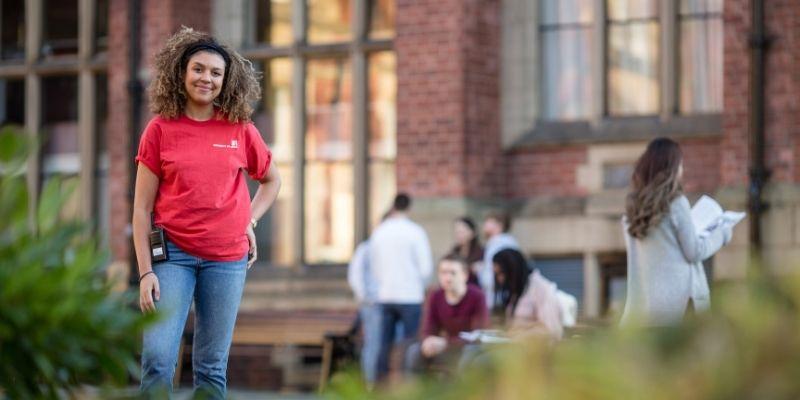 Date: Saturday 10 September 2022
Location: Michael Sadler Building
Interval: Every day
Until: Sunday 9 October 2022
Cost: Free
It's the whole student experience you get at Leeds which makes us different. Get involved in research, tailor your course and take advantage of life-changing opportunities.
Our 2022 undergraduate Open Day dates are:
Saturday 10 September 2022
Saturday 8 October 2022
Register your interest and you'll receive an email when booking opens. At that point, you'll be able to book activities, view our activity schedule and plan your day.