Alaric Hall: Útrásarvíkingar! (IMS Book Launch)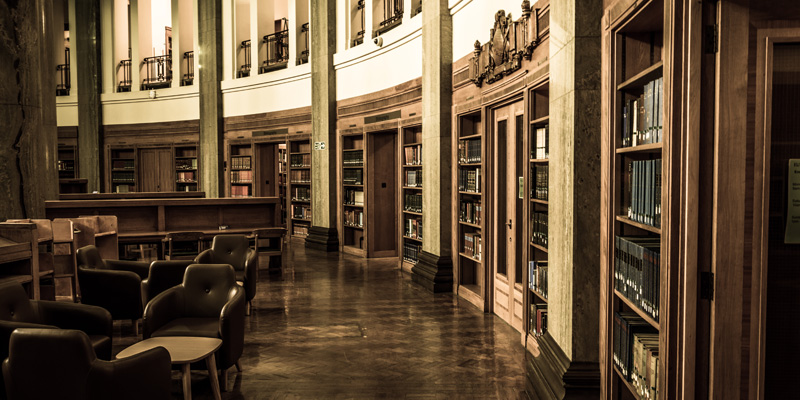 Date: Tuesday 9 June 2020, 17:30 – 19:00
Location: Off-campus
Cost: Free
Join the IMS and Dr Alaric Hall for the second in a series of IMS book launches, on the subject of Hall's latest publication, 'Útrásarvíkingar!'
Over the next few weeks, the Institute for Medieval Studies is running a series of five Tuesday evening conversations on recent publications by IMS staff members. The events include a short conversation between the author and an interviewer about their research, followed by an opportunity for the audience to ask questions and enter discussion orally and in writing. We hope these will be fun occasions for everyone to keep in touch with the cutting edge of medieval studies at Leeds and beyond.
On Tuesday 9 June, join us for an exclusive interview with IMS Director Dr Alaric Hall, on the subject of his latest publication, Útrásarvíkingar! The Literature of the Icelandic Financial Crisis (2008–2014). The session will take place from 5:30-7:00pm on Blackboard Collaborate, and those who would like to participate can sign up for free at the following web address: https://www.eventbrite.co.uk/e/alaric-hall-the-literature-of-the-icelandic-financial-cri-tickets-107189328166
About the Publication:
As the global banking boom of the early twenty-first century expanded towards implosion, Icelandic media began calling the country's celebrity financiers útrásarvíkingar: "raiding vikings." This new coinage encapsulated the macho, medievalist nationalism which underwrote Iceland's exponential financialisation. Yet within a few days in October 2008, Iceland saw all its main banks collapse beneath debts worth nearly ten times the country's GDP.
Hall charts how Icelandic novelists and poets grappled with the Crash over the ensuing decade. As the first English-language monograph devoted to twenty-first-century Icelandic literature, it provides Anglophone readers with an introduction to one of the world's liveliest literary scenes. It also contributes a key case study for understanding global artistic responses to the early twenty-first century crisis of runaway, unregulated capitalism, exploring the struggles of writers to adapt realist forms of art to surreal times.
Alaric Hall is Associate Professor in the School of English at the University of Leeds, and teaches Old and Modern Icelandic language and literature. He was born just before Margaret Thatcher's government entered office, started a BA in Anglo-Saxon, Norse, and Celtic just after Tony Blair's government entered office, and took up what his colleagues in Human Resources call an "ongoing contract" at Leeds as the UK experienced its first bank run since 1866. En route, he undertook postgraduate study at Glasgow and Helsinki, and a postdoc at the Helsinki Collegium for Advanced Studies.