LUU Medieval Society: Monk Bretton Priory Trip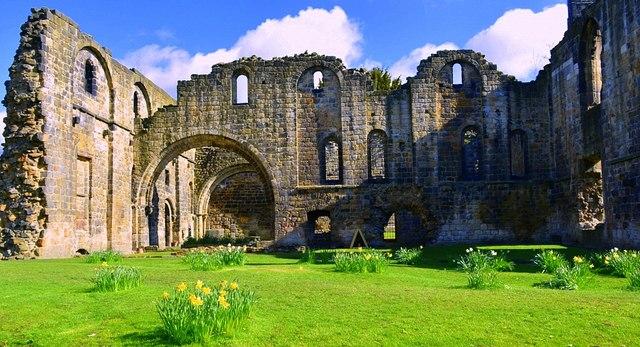 Date: Saturday 1 June 2019, 10:00 –
Location: Off-campus
Cost: Train tickets
The LUU Medieval Society is hosting an end-of-year day trip to Monk Bretton Priory, followed by a pub lunch.
LUU Medieval Society
Leeds University Union (LUU) Medieval Society promotes a thriving community of medievalists in the University and the city of Leeds, and anyone with an interest in the Middle Ages is encouraged to join. The University of Leeds, the city of Leeds, and indeed the whole of Yorkshire is a rich area for the study of the Middle Ages, and LUU Medieval Society events seek to explore this heritage through trips, workshops, and other events such as a medieval-themed movie or game nights.
Monk Bretton Priory Trip
LUU Medieval Society celebrates a year of fantastic events by inviting members on a day trip to Monk Bretton Priory in nearby Barnsley. All participants are asked to meet at Leeds train station at 10:00, and after visiting the priory, all are welcome to join for a pub lunch. Individuals are responsible for the cost of the train and lunch expenses, but the Society will cover the cost of transportation from the train station to the priory.
For more information or for any queries, see the Facebook page or contact LUU Medieval Society (luumedievalsociety@gmail.com).