LUU Medieval Society welcomes guest speaker Lauren Johnson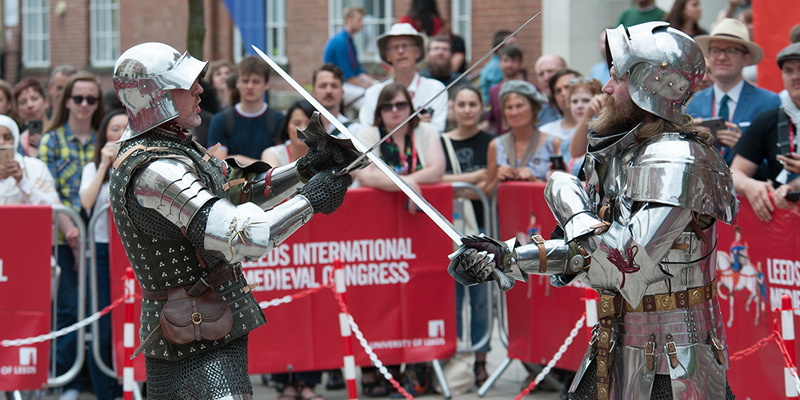 Date: Friday 12 April 2019, 14:30 – 16:30
Location: Parkinson Building
Cost: Free
LUU Medieval Society is hosting a talk and book signing by historical fiction and biography writer Lauren Johnson, who recently published 'Shadow King: The Life and Death of Henry VI'.
Lauren Johnson is a historian and costumed interpreter with a first-class degree from Oxford University. Her debut novel was a historical fiction origin story of Robin Hood, titled The Arrow of Sherwood.
Since this publication, Johnson has published another historical fiction novel set in the medieval period, titled So Great a Prince, and has also been interviewed in various other mediums, including Channel 4, BBC Radio Bristol, and Stylist magazine.
Henry VI
Johnson's most recent publication is a biography of Henry VI, titled Shadow King: The Life and Death of Henry VI. The synopsis describes Johnson's novel as 'a thrilling account' that tells Henry VI's 'remarkable and sometimes shocking story in a fast-paced and colourful narrative that captures both the poignancy of Henry's life and the tumultuous and bloody nature of the times in which he lived'.
More Information
The talk will be followed by a Q&A and book signing.
Please send queries to luumedievalsociety@gmail.com, or contact the Society through Facebook.
All are welcome!