Leeds Conference: Non-Royal Rulership in the Earlier Medieval West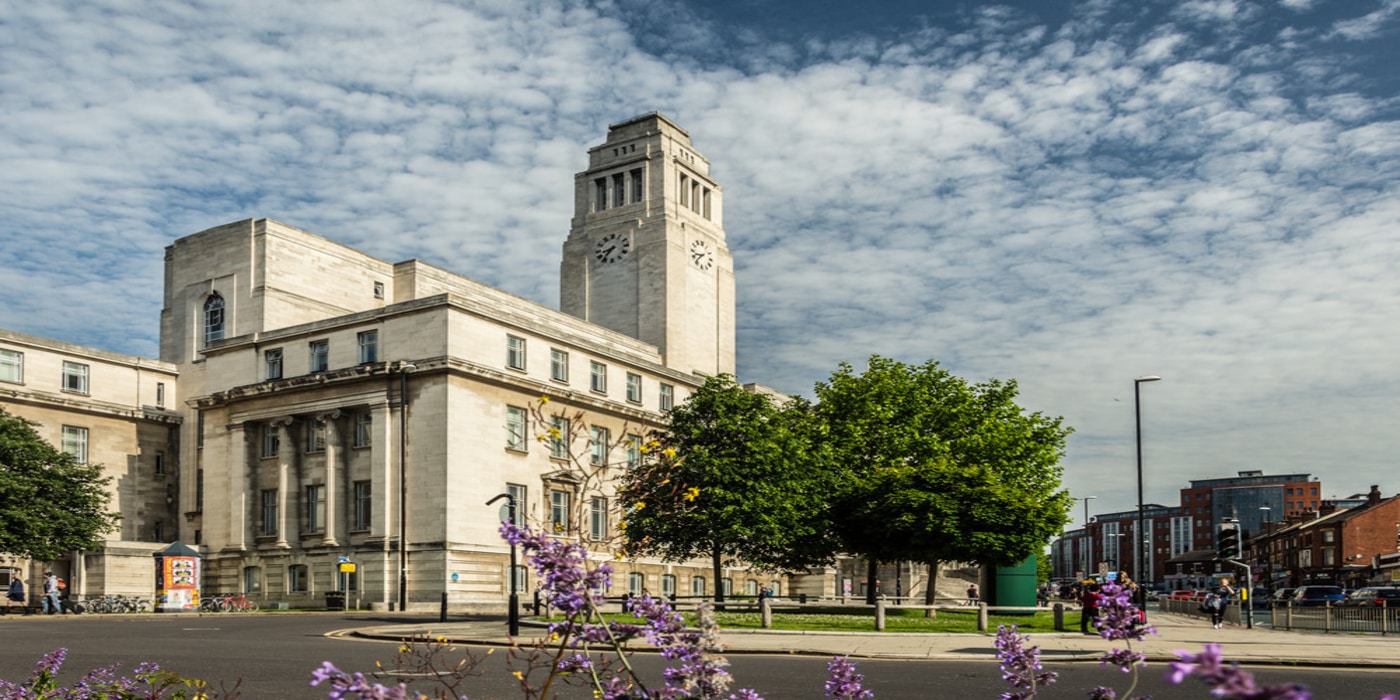 Date: Monday 8 April 2019, 9:00 – 17:00
Location: Parkinson Building
Interval: Every day
Until: Tuesday 9 April 2019
Cost: Free
Registration is now open for the University of Leeds conference 'Non-Royal Rulership in the Earlier Medieval West, c. 600-1200', held from 8-9 April 2019. Registration closes 5 April 2019.
Conference Details
Fraser McNair (Leverhulme Early Career Research Fellow, University of Leeds) has organised a conference held in the Parkinson Building at the University of Leeds titled 'Non-Royal Rulership in the Earlier Medieval West, c. 600-1200'. The conference will run from 8-9 April 2019. Papers will be given in the Grant Room, with breaks between sessions taking place in Turberville Foyer.
Between the breakdown of Roman rule and the sweeping legal and administrative changes of the later twelfth century, western Europe saw many types of rulers. The precise nature of their title and authority changed: dukes, counts, rectores, gastalds, earldormen. These rulers were ubiquitous and diverse, but despite the variation between them, they all shared a need to conceptualise, to justify, and to exercise their rule without access to the ideological and governmental resources of kingship.
This conference will explore the political practices of non-royal Rulers across the earlier medieval period, in order to understand how the ambiguities of a position of rule that was not kingship were resolved in their various inflections.
Registration
To register, email nonroyalrulership@gmail.com with your name and (if relevant) affiliation by 5 April 2019. Places are limited, and will be distributed on a first-come first-served basis. Queries may also be directed to this address.
Finalised Programme
Day 1: 8 April 2019
9:00-9:15. Welcome.
9:15-10:30. Keynote 1. How Many Lombard Kingdoms? The Duchies of Benevento and Spoleto in the Eighth Century (Vito Lore, Universita Roma Tre).
10:30-11:00. Coffee Break.
11:00-12:30. Panel 1: Symbolic Communication and Non-Royal Rule. Benevento Before and After the Fall of the Lombard Kingdom: From Ducatus to Principatus (Giulia Zornetta, University of Padova); Justice, Peace and Virtue: The Mercy of Diego Gelmirez as a Discursive Element to Consolidate His Rulership in the Historia Compostelana (Rodrigo Hernandez, Universidad Nacional Autonoma de Mexico); Strategies of Political Communication: The Papacy and the West around 600 (Anna Gehler-Rachunek, Freie Universitat Berlin).
12:30-13:30. Lunch.
13:30-15:00. Panel 2: Analysing Non-Royal Power Relations. Non-Royal Rulers in Twelfth-Century Iceland (Sverrir Jakobsson, University of Iceland); Non-Royal Rulership in North-Western Iberia: Who (Were They), What (Were Their Functions), Over Which (Territories did They Rule), How (to Study Them), and Other Questions for the Sources (Marina Bermudez Beloso, University of Santiago de Compostela/Osterreichische Akademie der Wissenschaften); Rule by Law? Judicial and Political Hegemony of Milan in the Regnum Italiae (11th-12th Centuries) (Alberto Spataro, Universita Cattolica del Sacro Cuore, Milan).
15:00-15:30. Coffee Break.
15:30-16:45. Keynote 2. Regional Rulership: Northern Britain in its Insular Context, 600-1100 (Fiona Edmonds, University of Lancaster).
Day 2: 9 April 2019
9:00-10:30. Panel 3: The Terminology of Non-Royal Rule. A King by Any Other Name Would Rule the Same? A Relational and Diachronic Examination of the Terminology of Authority in Medieval Ireland (Russel O Riagain, Ruprecht-Karls Universitat, Heidelberg); Quasi interrex?: Boy Kings and the Terminology of Non-Royal 'Rule', 1056-c.1200 (Emily Ward, Darwin College, University of Cambridge); Portugal Before the Kingdom: A Study of the Count of Portucale's Titles and Their Political Legitimation (9th-12th Centuries) (Andrea Mariani, FCT-CITCEM, Universidade do Porto).
10:30-11:00. Coffee Break.
11:00-12:15. Keynote 3. Counts where it Counts: Spheres of Comital Action in the Tenth-Century West Frankish Periphery (Jonathan Jarrett, University of Leeds).
12:15-13:30. Lunch.
13:30-15:00. Panel 4: Non-Royal Rulers in the Middle. Count Reginar: Duke, missus dominicus, and Rebel (Daniel Schumacher, Albert-Ludwigs-Universitat, Freiburg); An Anglo-Saxon Strand in Legitimizing the Counts of Flanders (Fraser McNair, University of Leeds); 'Friends in Other Places': The Diplomacy of Earl Tostig of Northumbria, 1055-1066 (Jamie Smith, University of Nottingham).
15:00-15:30. Coffee Break.
15:30-17:00. Panel 5: Lay and Ecclesiastical Non-Royal Rulership. Equal but Separate?: The Offices of Bishop and Earldorman in Late Anglo-Saxon England (Mary Blanchard, Ave Maria University); The Righteous Brothers: Bishop Philip of Chalons, Count Hugh of Troyes and Cultural Capital on the Stage of Crusade (James Doherty, University of Leeds); Princes of the Church: The Emergence of Ecclesiastical Rulership in the Early Medieval West (George Luff, University of York).
17:00-18:00. Wine reception.
19:30. Conference dinner.