School of Media and Communication Offer Holder Events
Welcome to our community
School of Media and Communication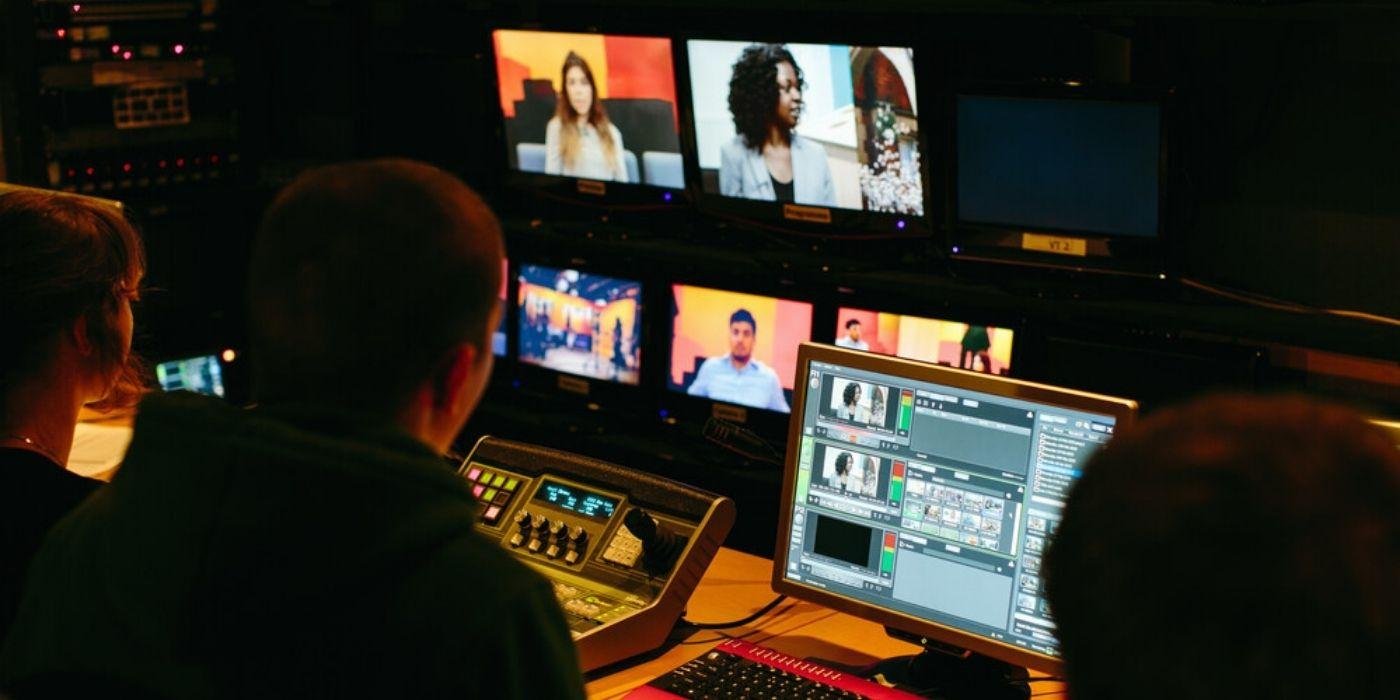 Congratulations
Congratulatations on your offer to study with us. Your choice of university is very important, and this page will help you find all the information you need to make the right decision. It includes information on our upcoming offer holder events, accommodation, the support available to you at Leeds and more.
Your next steps
Now that you have received your offer, you'll want to find out more about your course and the University of Leeds to help you decide to study with us.
Join us for one of our on-campus offer holder events where you'll get the chance to visit the University, meet our academics and other students, and get a taste of life as a Leeds student.
Book your place on one of the following dates:
Wednesday 26 April 2023*
Wednesday 3 May 2023
*Alongside the day's subject-specific activities taking place on Wednesday 26 April, you'll be able to take part in other events across the University such as student-led tours of Leeds University Union and The Edge, an accommodation talk (booked in advance) and an information fair in Parkinson Court, where you can find out more about accommodation, finance and alternative entry.
If you have any problems trying to book your offer holder event please contact our Admissions Team.
Learn more about your course, chat to academic staff and students about life at Leeds, and discover our city-centre campus at one of our Offer Holder events.
More

on Book your place
Plan your journey by checking which rail and bus services are most convenient for you. You'll also be able to find out more about visiting us by car.
More

on Travel information
What to expect at your offer holder day
The School of Media and Communication will be running subject area events from 13:00 to 16:00.
However, if you are attending the Offer Holder event on Wednesday 26 April, you may choose to arrive in Leeds earlier to take advantage of the activities happening around campus from 11.00.
School of Media and Communication event schedule
13:00-13:30 Welcome
13:30-14:30 Interactive Subject Sessions
14:00-14:30 Subject Drop-ins (opportunity to speak to current students/academic staff and view academic work)
15:00-15:30 Tour of the School of Media and Communication
15:30-16:00 Tour of the Campus
Accommodation talk – Wednesday 26 April
If you'd like to attend our accommodation talk happening on our Wednesday 26 April Offer Holder event, you'll need to pre-book your place. We suggest you book your Offer Holder event first on myvisitday, then come back to this page to book your place at an accommodation talk. Book your place at an accommodation talk.
*Please note that when accessing myvisitday, your accommodation talk booking won't appear in the personal itinerary.
If you are attending our Wednesday 3 May event, speak to our students and staff to find out more about accommodation.
What to do if you can't attend
We understand that not everyone will be able to attend an Offer Holder event but that doesn't mean you should miss out. Once the on-campus events are over, we will be updating this page with on-demand content to help you find out more about studying at Leeds. In the meantime, if you have any questions please feel free to contact our Admissions team.
Accessibility
If you have any access requirements, please email our Admissions team so we can ensure you get the most out of your visit. For example, booking a blue badge parking space for on-campus events or providing a transcript or captioned video after the online event.
Accommodation
Living in halls is a great way to experience student life, make new friends, and feel part of our student community. At Leeds, we offer a range of different accommodation options, so there's something for everyone.
Book your place at an accommodation talk at your Offer Holder event to find out more about our impressive range of University accommodation and what it's like to live in halls.
More

on Accommodation
Virtual tours
Get a feel for our campus. You'll be able to explore our key landmarks, libraries, accommodation, iconic buildings, and sports, well-being, and academic facilities.
More

on Take our 360° campus tour
Talk to a student
Want to know more about student life at Leeds? Chat to our current students on Unibuddy to find out what it's like to be part of our welcoming community.
We have over 100 students ready to answer with any questions you might have - from course content, facilities and accommodation, to city life and the societies you can join while you're here.
You can also find out more about studying at Leeds from a student perspective through Link to Leeds. Our Link to Leeds ambassadors are not only part of Unibuddy, but regularly host online events on topics such as accommodation, city life and student opportunities.
Preparing for your future
Make the most of the opportunities at Leeds, have an amazing experience, and give yourself the skills and confidence to stand out from the crowd.