School of Fine Art, History of Art and Cultural Studies Offer Holder Events
Welcome to our community
School of Fine Art, History of Art and Cultural Studies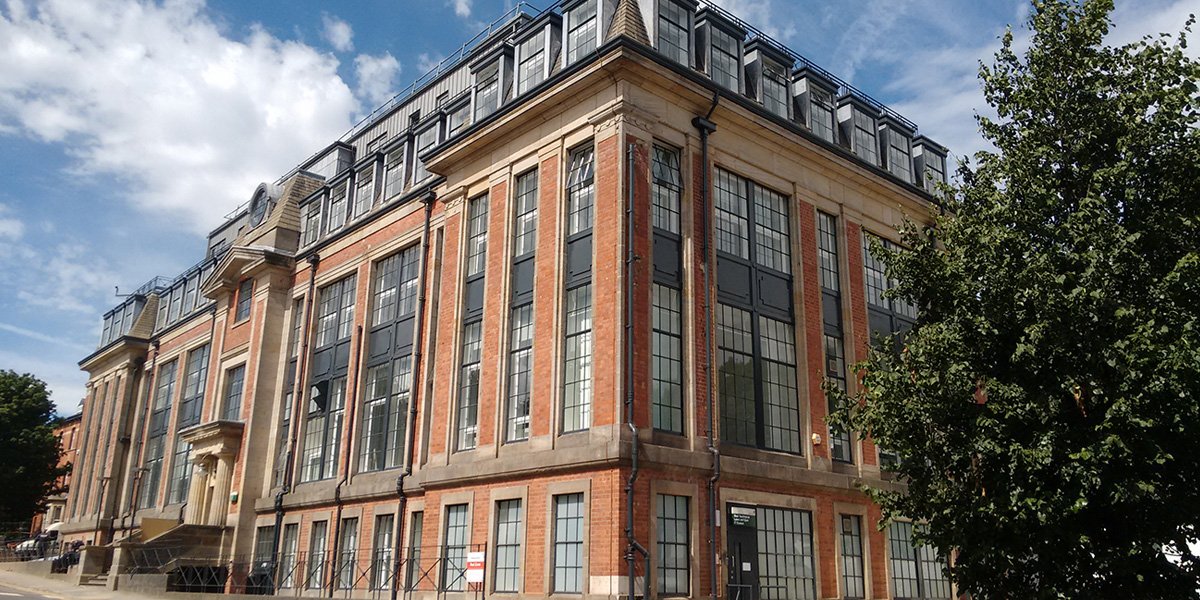 Congratulations on your offer
My name is Dr Elspeth Mitchell, the Undergraduate Admissions Tutor for the School of Fine Art, History of Art and Cultural Studies, and I want to personally congratulate you on your offer to study with us.
Your choice of university is very important, and this page will help you find all the information you need to make the right decision. It includes information on our upcoming offer holder events, accommodation, the support available to you at Leeds and more.
Your next steps
Now that you have your offer you need to make the decision about whether Leeds is right for you. In order to help you find out more about your course and the University we will be hosting a number of on-campus offer holder events. These events are designed to give you the chance to visit the University, meet our academics and other students and get a taste of life as a Leeds student.
Alongside the day's subject specific activities there will be an opportunity to take part in other events across the University such as student-led tours of Leeds University Union and The Edge, an accommodation talk and an information fair in Parkinson Court, where you can find out more about accommodation, finance and alternative entry.
We will be holding offer holder events on the following dates. Book your place now.
Saturday 15th April 2023
Wednesday 26th April 2023
Learn more about your course and chat to academic staff and students at one of our offer holder events.
More

on Book your place
Take a look at our find us page for details of rail and bus services, as well as car travel, ahead of your offer holder day.
More

on Travel information
Ahead of your offer holder event take a virtual tour of our single-site campus and get a feel for what it's like to live and study in Leeds.
More

on Virtual campus tour
What to expect at your offer holder event
On the day of your event you will have the opportunity to take part in activities organised by the School which will take part in the afternoon (schedule to be confirmed). You may choose to arrive in Leeds earlier to take advantage of the activities happening around campus from 11:00.
What to do if you can't attend
We completely understand that not everyone will be able to attend an offer holder event but that doesn't mean you should miss out. Once the on-campus events are over we will be updating this page with on demand content to help you find out more about studying in Leeds. In the meantime though, if you have any questions please feel free to contact our Admissions Team.
Accessibility
If you have any access requirements please email our Admissions Team so we can ensure you get the most out of your visit. For example, booking a blue badge parking space for on campus events or providing a transcript or captioned video after the online event.
Accommodation
Living in halls is a great way to experience student life, make new friends and feel part of our student community. At Leeds we offer a range of different accommodation options, so there's something for everyone. Explore our accommodation and find your new home.
More

on Accommodation
Preparing for your future
Make the most of the opportunities at Leeds, have an amazing experience, and give yourself the skills and confidence to stand out from the crowd.
Student work
All of our undergraduate students produce and create work throughout their degree. Here is a selection of work from their exhibition.
More

on Student work
8th
for Art & Design in the UK
Complete University Guide 2023
DANIEL COLE
Student | BA FINE ART
"Weekly Visiting Artist Talks offer the opportunity to learn about the specific practice methodologies of international artists. The programme is one of the most enriching elements of the course."