Dr Arran Rees shares his thoughts on a recent survey about queer cataloguing in museums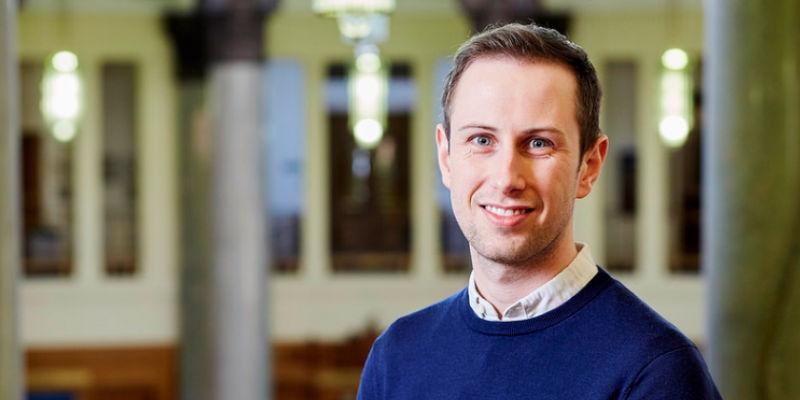 Research Associate Dr Arran Rees talks about a survey he recently undertook on queer cataloguing in museums in a new Medium post.
Back in the autumn of 2021, I shared a survey on queer cataloguing as an attempt to get a better understanding of how museum professionals were approaching the cataloguing of queer heritage, and of their views about the idea of queering museum cataloguing more generally.
In a new Medium post, I offer an initial foray into the responses to the survey, with some reflections on where the research may go next.
I had a few assumptions before I sent out the survey. Chiefly, that despite a proliferation of queer heritage projects, the new insights and queer lenses being applied to collections throughout those projects were not finding their way back into museum collections management systems. Whilst my initial reading of the responses showed this to be generally true, there were more people than I had expected stating that they do actively catalogue using LGBTQ+ related terms.
However, what I found, perhaps, more interesting was that whilst many of the respondents suggested that, to them, queering cataloguing meant making the collection more LGBTQ+ inclusive, there were also some very exciting responses that saw the act of queering cataloguing as more transformatory — as a way of operating that:
rejects cishet-normative assumptions and reductive binary vocabularies;
challenges absolute curatorial power in describing and categorising heritage material;
embraces multiple perspectives, acknowledging and recording complex social realities.
The survey had 57 responses from a range of people working in different types of museums and I think it is fair to assume that a majority of respondents had a vested interest in queer heritage. This does not mean the results aren't useful; they provide a helpful insight into a part of the museum sector that are passionate about either collections management or the establishment of more reflective and representative cataloguing processes.
Key findings
The top-line findings from the survey were as follows:
Just over 50% of participants stated that they record information about LGBTQ+ people in their collections management system.
32% of participants claimed that they have recorded insights from a queer heritage project in their collections management system.
Whilst most people indicated that they saw queer cataloguing as a way to make collections more inclusive, around 40% of people pointed to a challenging of normative systems as being essential for queering.
in the Medium post, I delve deeper into these three main findings before spending a bit more time reflecting on what they suggest about the current state of queer cataloguing in UK museums.
The survey may be closed, but I am always open to talking to more people about queering cataloguing and collecting processes more generally.
I am interested in exploring ways that will help museum professionals open themselves to critical self-reflection on their cataloguing processes, and enable queer non-museum people to have a seat at the table in how they are described in museum systems.
More information
Read Arran's Medium post, published on 6 March 2023.
Contact Dr Arran Rees to find out more about his research.
Image
Photo of Arran Rees. © University of Leeds.