Breaking the Binary exhibition created by MA student Cat Lane launches in Leeds
A new online participatory exhibition about non-binary identity in Leeds launched last week.
Breaking the Binary has been created by Cat Lane as part of a practical dissertation to explore the diversity of non-binary identity, understanding and presentation in Leeds.
Cat is an MA Arts Management and Heritage Studies student at the University of Leeds, who has focused their studies on intersectionality and representation. Challenging the western binary view of gender is particularly important to Cat as they are non-binary themself, and providing a platform for non-binary representation has brought them 'a great sense of joy and validation'.
The Breaking the Binary project has taken place over three months to come to fruition. The online exhibition showcases stories and opinions of the participants involved in the project, through interview video clips, photos, quotes and artwork.
Themes include 'what is non-binary', 'coming out', 'what non-binary people look like', 'non-binary and the queer community', 'supporting non-binary folks', and the 'importance of representation'.
Further educational resources are linked along with queer friendly spaces in Leeds to explore.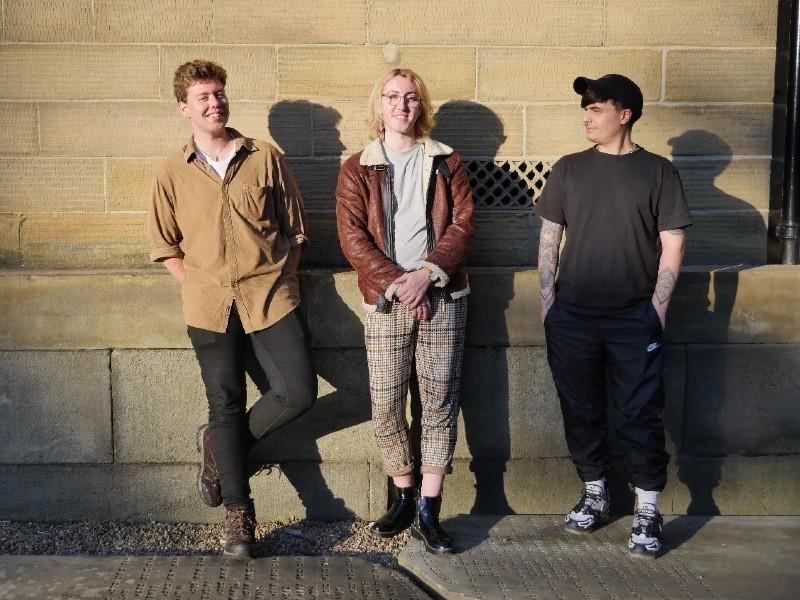 Participants Ry, Stevey, and Kieran. Photography by Cat Lane.
Cat Lane said:
"Talking with so many non-binary people has been exciting, intriguing and affirming.
"Everyone has varying ideas and different journeys which have been a delight to explore, whilst also connecting and finding points of solidarity with each other.
"I have learnt a great deal about the diversity of non-binary experience from this project, as well as finding a bunch of new friends. I can't wait to continue this approach to participatory learning in the future, and to explore the spectrum of gender and sexuality further."
Breaking the Binary aims to show that there is no one-way of being non-binary, and it is hoped that visitors to the exhibition will find solidarity with the stories told by the seven participants: J, Joe, Kieran, Millie, Stevey, Stevie and Ry.
J said:
"Being a part of this project about non-binary representation has been so affirming and the most wonderful experience. So blessed to have met these beautiful enbys."
Dr Helen Graham, Programme Director of Arts Management and Heritage Studies, said:
"In developing Breaking the Binary, Cat has really used the potential of our MA practice-led dissertation to its fullest extent.
"In the MA practice-led dissertation, students are able to put into action everything they have learnt throughout the MA related to interpretation, digital curating, participatory practice and ethics.
"This allows them to develop work that challenges perceptions, deepens understandings and innovates in terms of art gallery, museum and heritage practice."
Visit the Breaking the Binary online exhibition.
Feature image
Breaking the Binary participants Joe, Kieran, J, Millie and Stevie. Photography by Cat Lane.