The return of the in-person BA Fine Art Degree Show
Experiencing the array of restrictions and freedoms of the last fourteen months, 84 graduating artists from the University of Leeds take their Degree Show into the physical realm. 
Independently curated and created by final year BA Fine Art students from the School of Fine Art, History of Art and Cultural Studies, Fickle Spaces welcomes the return of an in-person Degree Show.
 
Alongside the Covid-19 pandemic guidelines, health and safety requirements this year have been more prominent than ever for our graduating students. But that hasn't stopped them from exploring its boundaries and sourcing other places and platforms to showcase their work.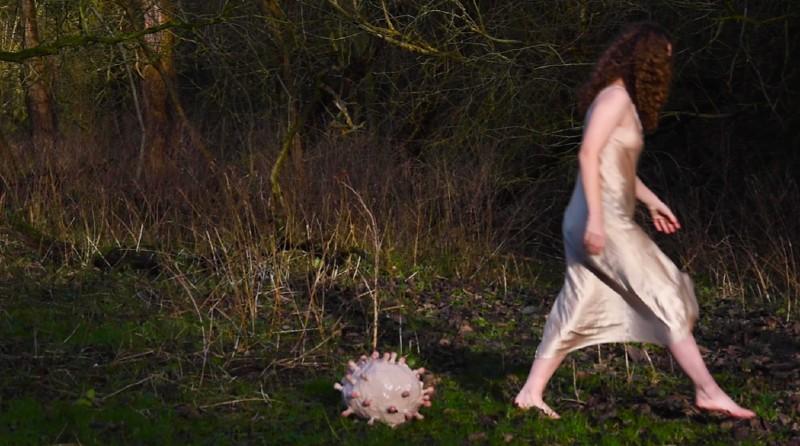 Elizabeth Waite, Still from a WIP film 'Pilgrimage to the Feminine Soul (Part 1 of 4)'
Opening to the public on Friday 11 June, Fickle Spaces is an exhibition that reflects the difficulties of the past year. Work fluctuates between being smooth and disjointed, and boundaries bleed into one another.
  
A range of art works will be presented in the studios of the School of Fine Art, History of Art and Cultural Studies, as well as in areas that haven't been considered as exhibition spaces before — including a sound installation recording the pipes in the building, a giant piñata eye, and a deck of cards documenting women's experiences of walking home alone.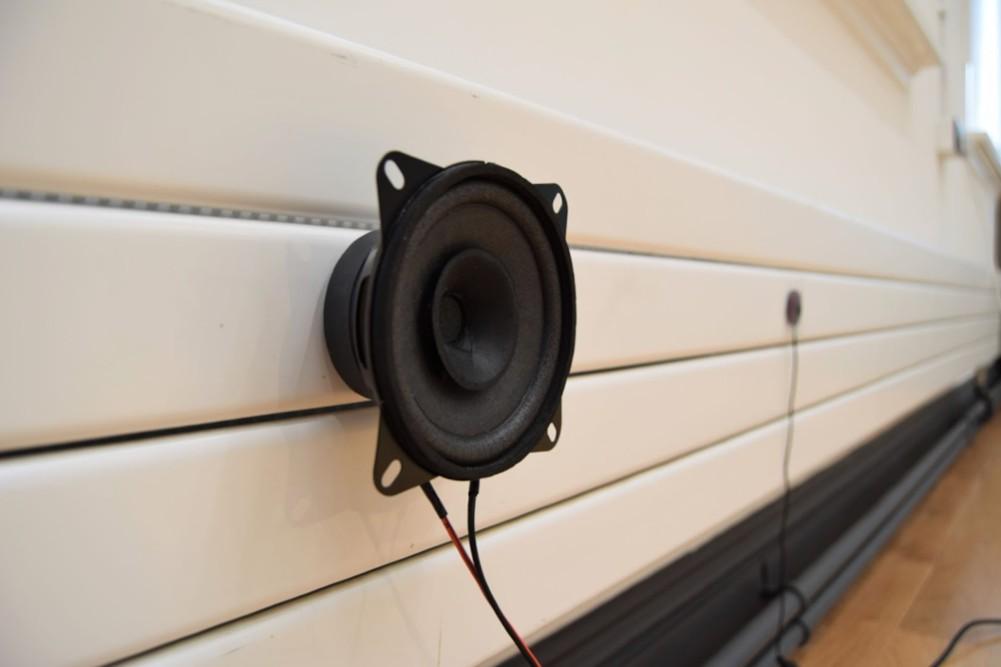 Sarah Birchall, Material Resonance (series)
A selection of digital and performance works will be presented outside the School to explore new modes of presentation whilst maintaining Covid-19 rules and regulations. This year's exhibition has allowed the graduating artists to situate their work as close to reality as possible.
 
Visitors can explore each studio space and observe each work in a purposeful setting as we reset the traditional gallery mode.
Such is the excitement around the rare opportunity to visit this year's Degree Show in person, over 300 bookings were made within an hour of the free tickets being released last week.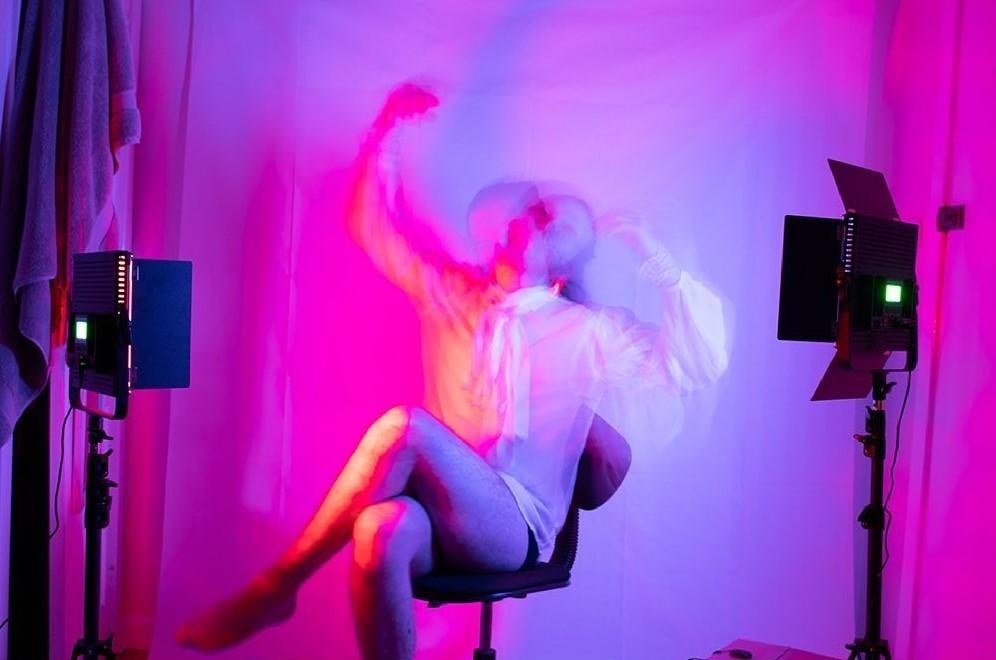 Iestyn James, untitled 2021, long exposure digital photography
The Fickle Spaces website showcases a range of student work, statements, blog posts and artist interviews, and introduces each of the 84 artists taking part. As time progresses, online content and documentation of the physical Degree Show will be added to the website to open it up to those who can't visit in person.
Fickle Spaces has been organised, curated and marketed by a team of graduating BA Fine Art students, all concurrently creating their final work to be exhibited over the next two weeks.

Kate Burke is a BA Fine Art student who co-ordinated the Fickle Spaces fundraising team. Kate said:
"Helping to organise this exhibition has been a great experience. I've loved seeing everybody's work coming together after a pretty disrupted academic year.
"Despite Covid and the complications it brings, there has been a great sense of community in the organising of this Show. I'm very glad to be working with such a driven and talented group of artists."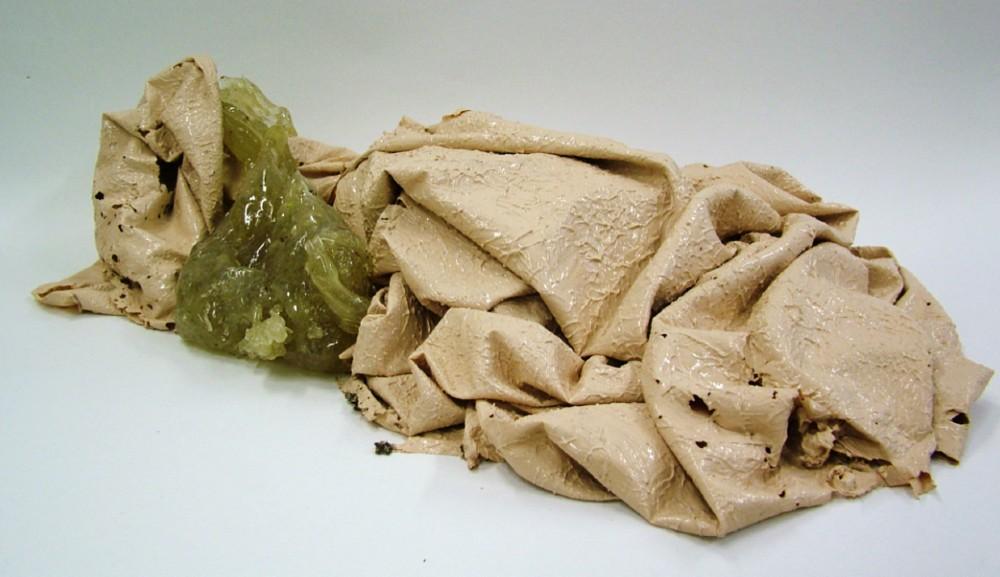 Sidonie Knight, Flayed Skins, silcone 'skins' and wax glass
When the students first started meeting back in January to plan this year's show, it was unclear as to how the pandemic was going to affect whether, for the second year running, the show might be forced online. The students chose to cover all eventualities and their hard work, optimism and creative thinking paid off.
Siân Blake, a BA Fine Art (International) student who led the Marketing and Social Media Team, said:
"I've really enjoyed seeing this year's exhibition come together, evolving from completely online to the amazing opportunity to have it actually in person!

"We've had an amazing Admin and Reps team this year, working together amidst the challenges of organising the exhibition on MS Teams all hours of the day. It's felt very strange only just meeting everyone in person in the last few weeks of the academic year yet I've had all these meetings with them!

"Digital work and video performances have been a highlight of our year group, not just because it works with all the online activity we've shifted to but it's allowed us to use more spaces than considered before – gardens, alleyways, streets, bathrooms. All in the ficklest of spaces aptly named for our show!"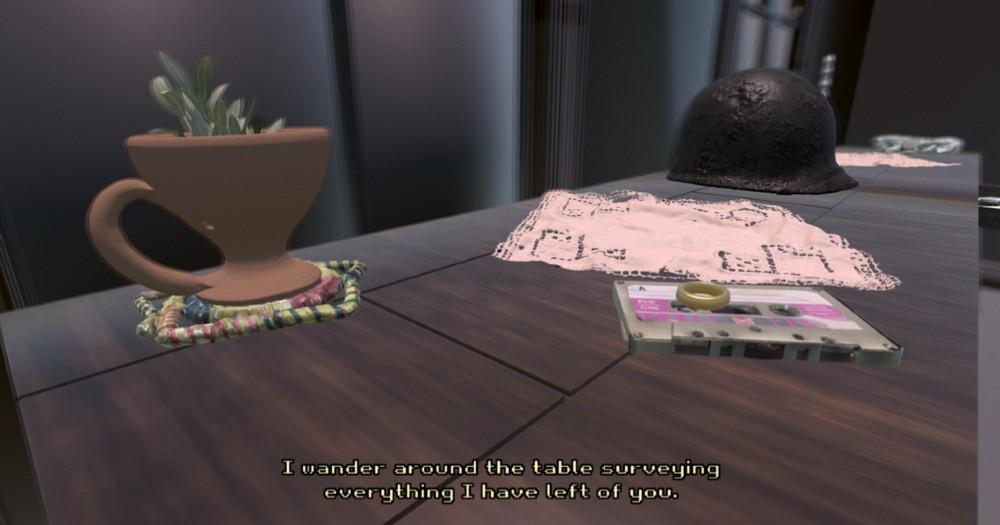 Ibrahim Ince, HD video with audio containing rotating scanned Zippo lighter and poetry
Sarah Birchall, BA Fine Art (International), who was part of the Fickle Spaces Admin and Tech Team, said:

"I'm grateful that we've had the resources, facilities, tutors and technicians to allow us to work and create during these unusual circumstances.

"This show has come together and thrived because everyone has wanted to meet in person, to discuss and socialise whilst working together, built from the lack of in person communication and interaction we've had over this past year."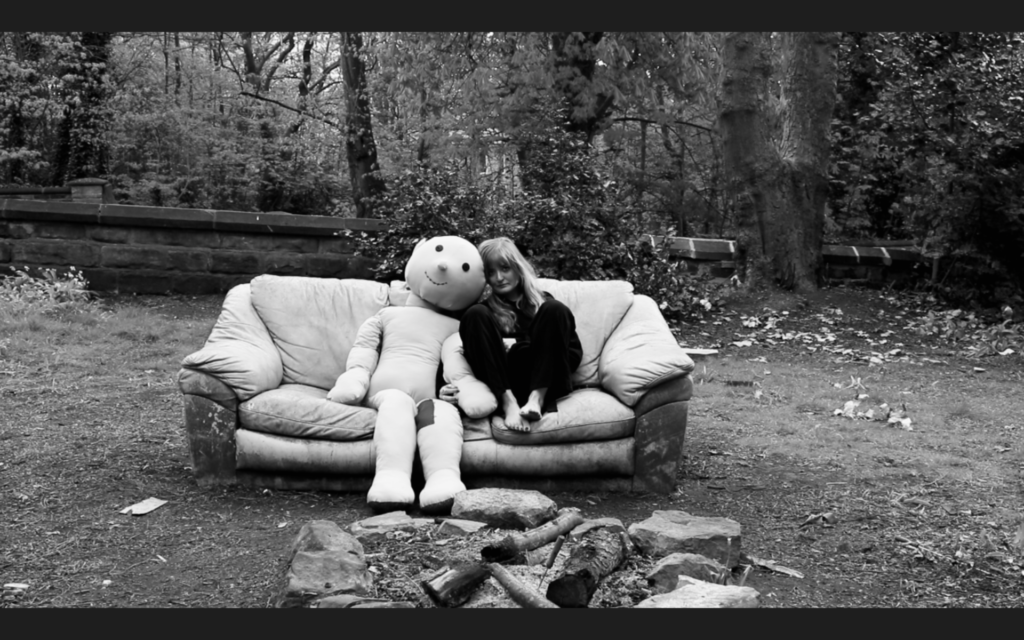 Katie Youdale, [untitled], 2021, film still. Featured actor: [currently unnamed], Human Man, 53cm x 162.5cm
Dr Joanne Crawford, Head of the School of Fine Art, History of Art and Cultural Studies, said:
"We are constantly in search for spaces where we feel safe to create, innovate and cogitate; but the last year has left us feeling bereft for, and anxious about, those places we have lost and left behind.
"As the space of the 'studio' itself comes under intense scrutiny, our final year fine art students have shown us how we can make new creative spaces in the most unlikely and fascinating of places.
"Faced with the challenges of lockdown, they have begun to understand the impermanence of the physical and inhabit the different temporal flows that shape and propel their own lived experiences. More importantly they have grown to understand the importance of collective endeavour, of community.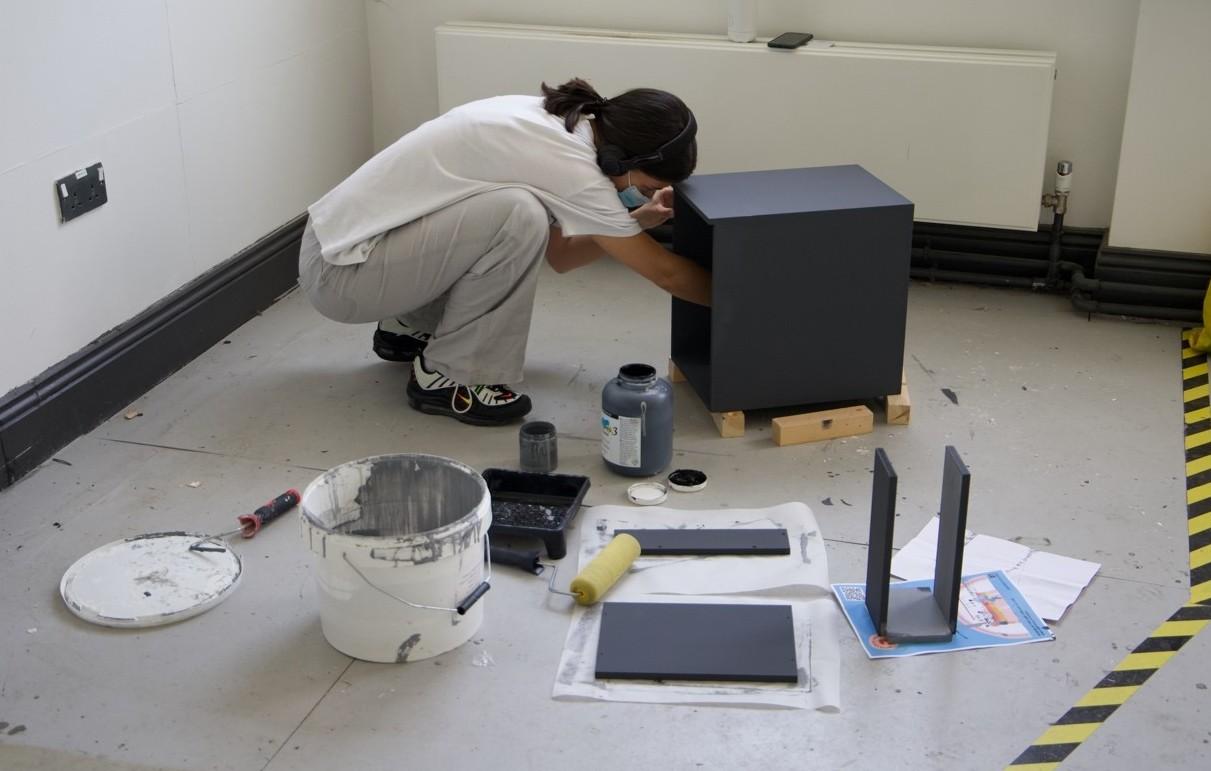 Millie Beth Wright preparing her piece 53 807902 1 557078 for the Fickle Spaces Degree Show
"These young people have demonstrated an amazing capacity to learn and develop under intense pressure, whilst at the same time taking the time to feel and understand the boundaries and limitations of the multiple spaces in which they now create.
"Although it is inevitable that their work will be seen as a response to the pandemic, to the frustrations of lockdown, it is about more than this. It is about courage and resilience and overcoming that which once seemed impossible.
"We are so proud of them in the School of Fine Art, History of Art and Cultural Studies, and we are very much looking forward to becoming part of the expansion of the Fickle Spaces they have created."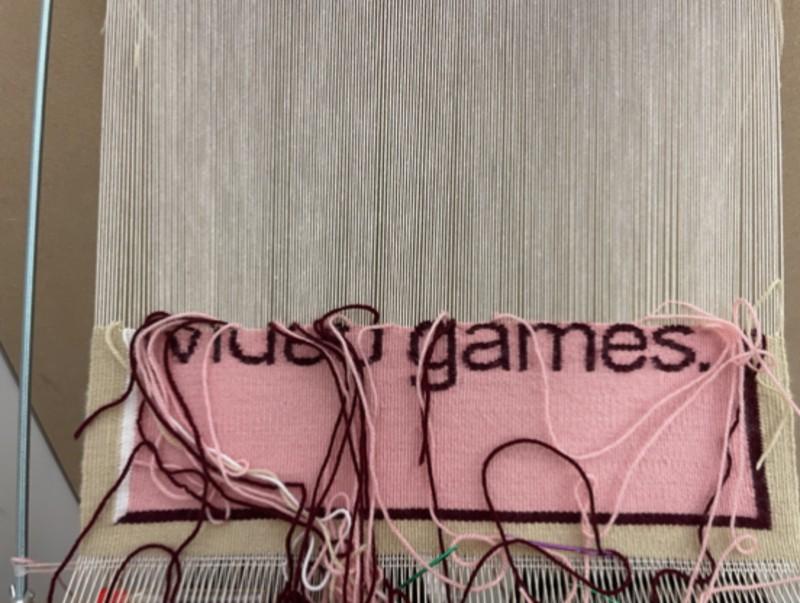 Alex Karpathios, Work in Progress, But worst of all, the ruined video games
Dr Sam Belinfante, University Academic Fellow in Fine Art and Curatorial Practice, said:

"It's been truly inspiring to witness the ambition and commitment of the students in relationship to the Degree Show project.
"Happening against all odds in real life, it will be one of the most remarkable exhibitions the School has ever seen."
Fickle Spaces is open to the public from 11 to 26 June (Tuesday to Sunday, 11am to 5pm). Admission is free and a strict booking system is in place in order for everyone to visit the space safely.

Free tickets to the exhibition can be obtained by visiting the Fickle Spaces website.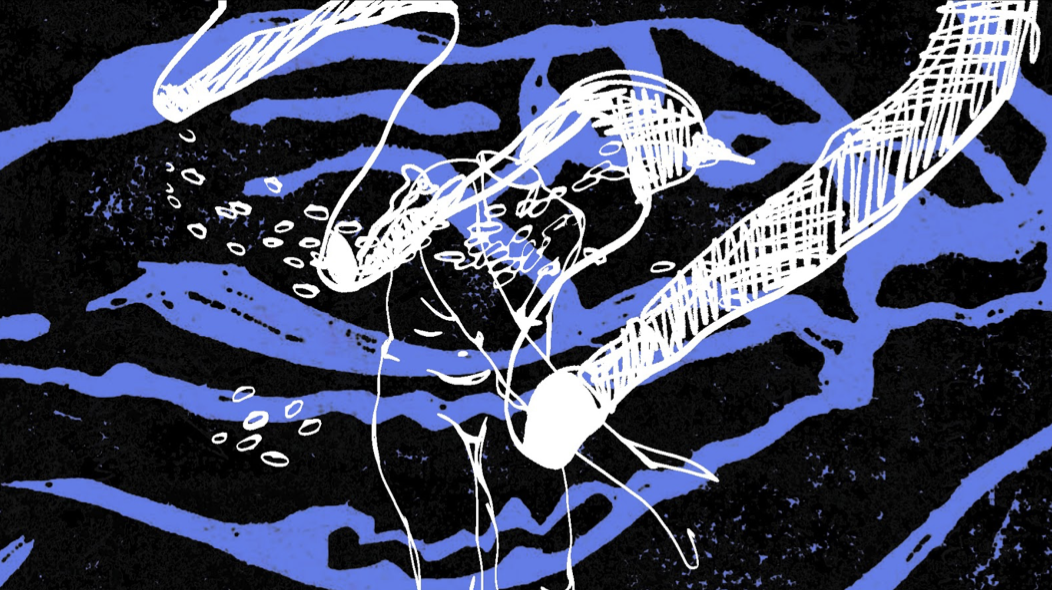 Martha Harris, Nits, film still
Watch the promotional video for a sneak peak at what's in store for visitors to the exhibition.
Find out more about the 84 students taking part in this year's Degree Show.
Follow Fickle Spaces on Facebook, Instagram and Twitter for a detailed look into the students' journey over the past few months which includes pictures of their workspaces, works in progress, interviews and fundraising events.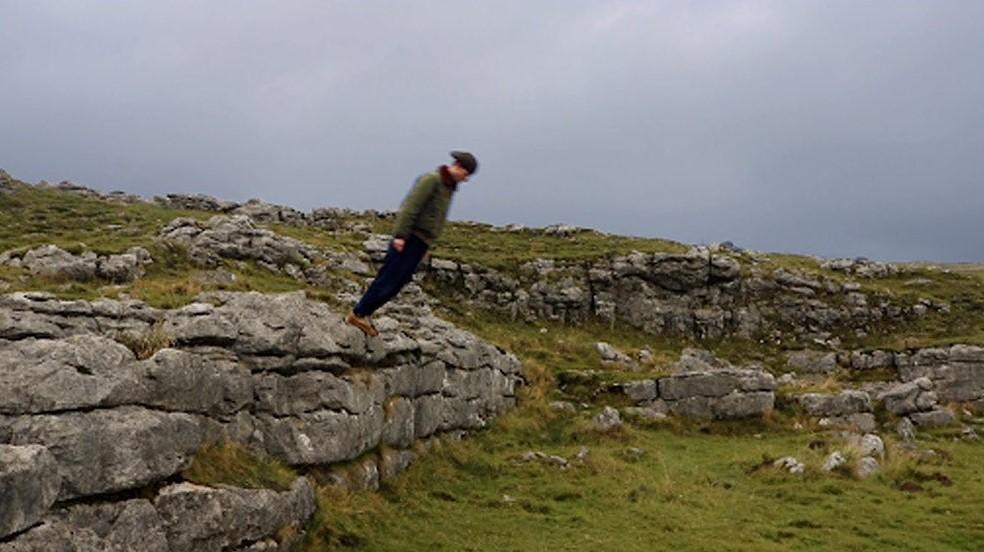 Elika Norowzian, The Art of Falling, Photograph, 29.7 x 42.0cm
In the words of the 84 graduating artists taking their work to new levels:

We are situated in the ficklest of spaces,
connecting
and making amid uncertainty.
Feature image
Tebu Lau, (Currently unnamed), 2021