Simmer Sundays showcases work by graduating artists on YouTube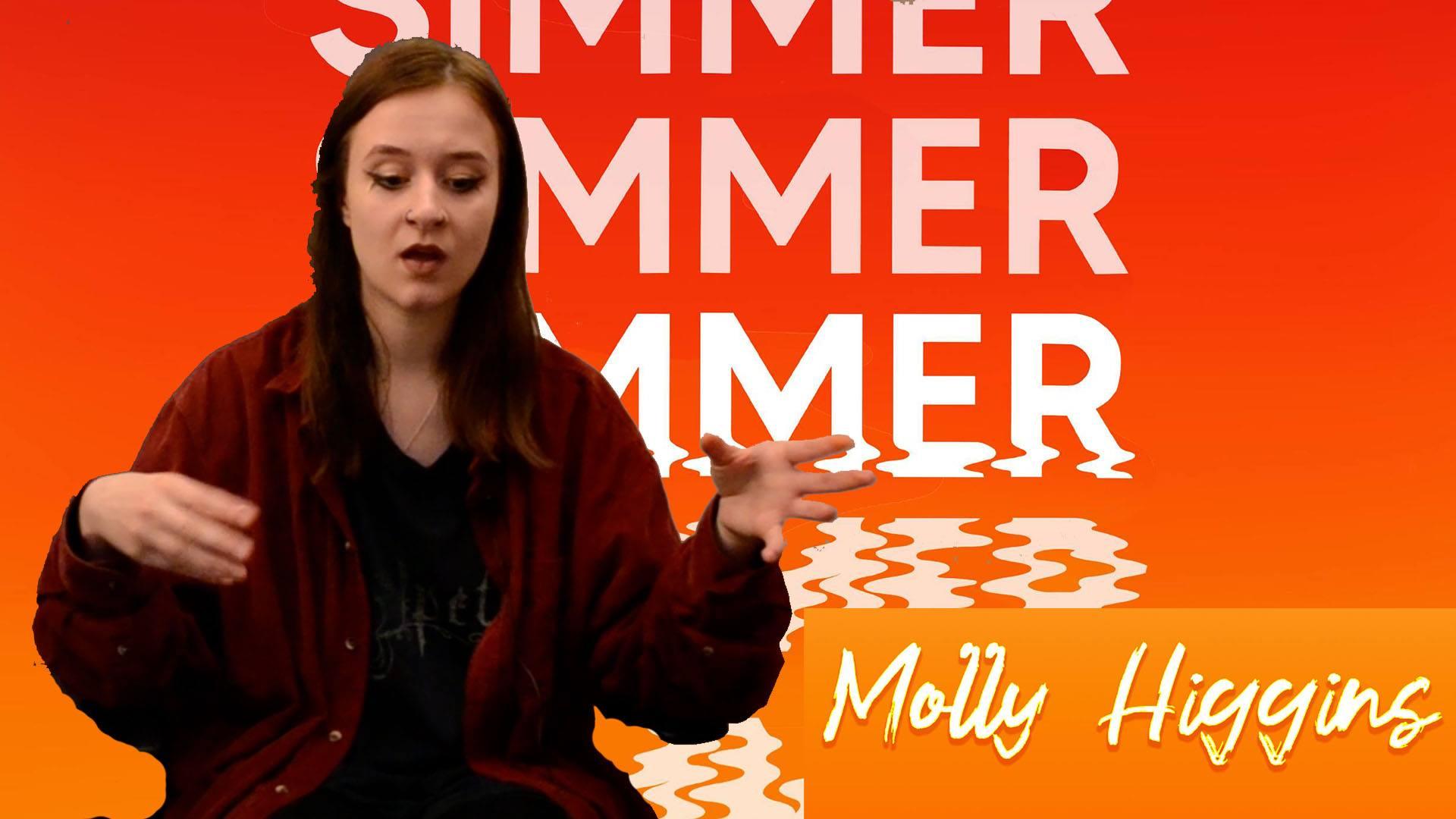 Fourth year student Sarah Larby writes about the thinking behind Simmer Sundays, a new initiative launched by the social media team for this year's BA Fine Art Degree Show.
Every Sunday, a new artist interview will be shared on our Simmer YouTube account and Instagram's IGTV, as a teaser to promote not only our upcoming degree show but also all the amazing work of final year BA Fine Art students.
The artist interview project — Simmer Sundays — is spearheaded by one of my fellow students Molly Higgins, a fourth-year undergraduate artist with an interest in film and video editing, with support from our social media team at Simmer.
Each interview contains images and videos of the selected artist's work (past and present), audio of the artist describing their practice and a glimpse into each artist's working methods and environment.
Molly Higgins' inspiration for this initiative came from TateShots: a video series on the Tate's social media platform which explores artists' practices in a more inquisitive and engaging way. Molly said:
"There has been a positive response to the project so far, especially from the public it has reached. I believe this is because the interview format has helped make the art readily accessible.
"Unfortunately we could not conduct all the interviews in our studios in the School of Fine Art, History of Art and Cultural Studies before the country went into lockdown. All the videos offer a way to take a behind-the-scenes look at artists in their various studio spaces which have drastically changed due to world events."
In the midst of the current Covid-19 pandemic, people have been reaching out to the rest of the world through virtual space, therefore accessibility to a wider audience is critical. Molly said:
"Hopefully with these videos, we can expand our audience outside of the university sphere and reach new individuals with a keen interest in art. Particularly at this point in time, with the current social distancing measures, it has become more important than ever for artists to engage in the digital sphere and become the forefront of the rapidly changing art world."
While our Instagram platform is already sharing images of this year's graduating artists' work, the new video format can delve deeper into each individual artist's practice and give more of an insight into how they are working in their home studio environment right now.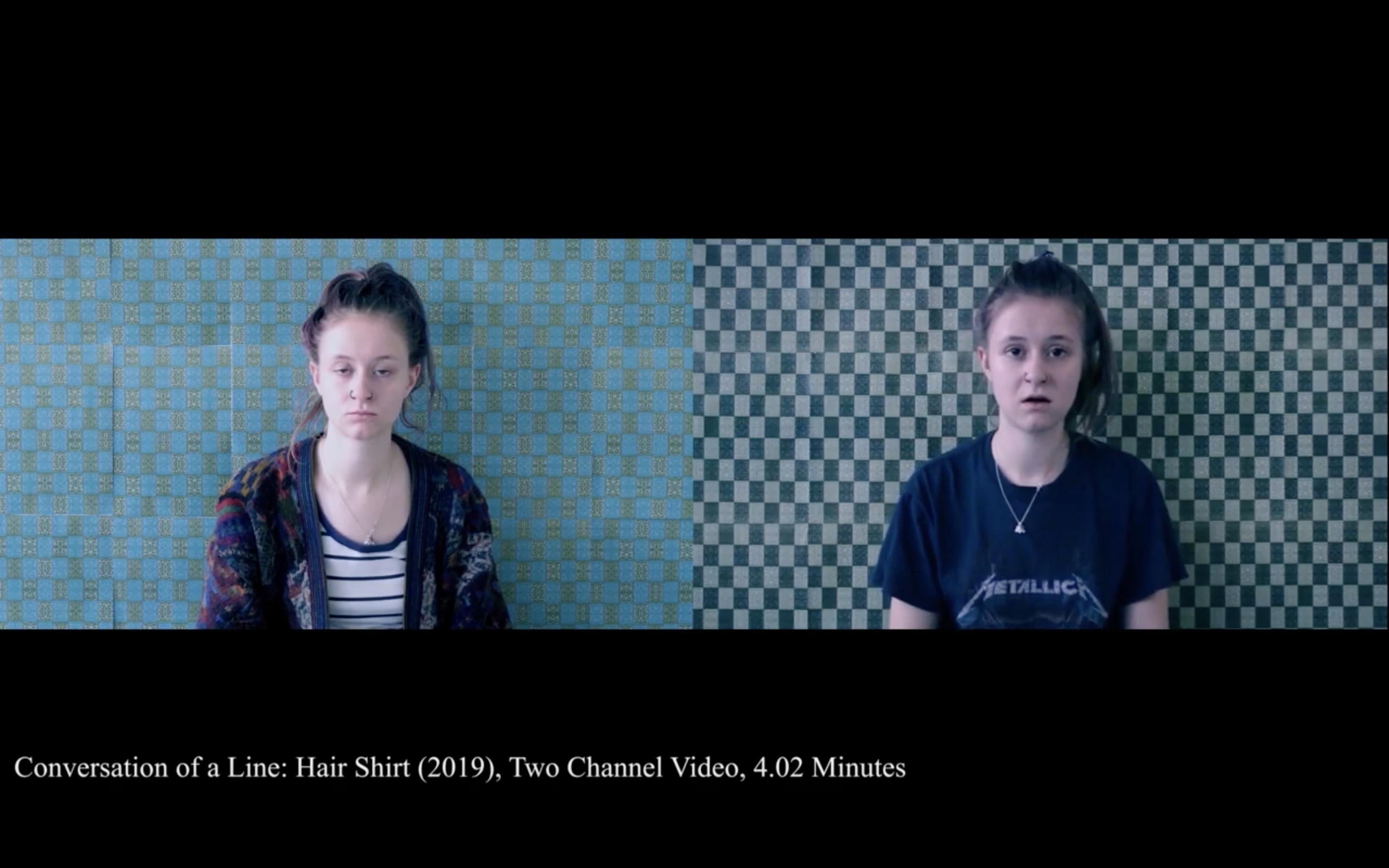 The first artist video was shared on YouTube on Sunday 5 March, and featured Molly Higgins herself as the subject. Molly's practice is heavily embedded in the digital sphere and the moving image, and she is interested in the politics behind authentically representing individuals within video. She said of her work and the wider project:
"I have found working on this initative to be very reflective of my own interests. In my second year, I helped edit a documentary for a society I was involved with, Women For Women International. This short documentary was about intersectional feminism and explored certain international women's experience within the University of Leeds.
"It was from this experience that I realised that I have a passion for editing, in particular exploring how to authentically represent individuals within video in the context of how every film-cut made is political.
"This political nature of editing places a great deal of responsibility on the shoulders of the editor. In light of this, I feel very honoured that people trust me to edit and represent them on our YouTube platform."

If you want to find out more about Molly Higgins' work, her video can be seen here on YouTube.
To catch more of the artist interviews in the Simmer Sundays series, subscribe to our Simmer's YouTube account.
The Simmer social media team — comprised of students Amy Myhill, Kathleen Lagan, Meri Croft, Victoria Shaw and me (Sarah Larby) — will be sharing final year artists' work on a range of other platforms in the lead up to the Degree Show including Instagram, Facebook and Twitter.
Images
Screenshots from Molly Higgins' Simmer Sundays interview, 5 April 2020