Artist and alumna Emii Alrai to showcase her work as part of The Tetley's Associate Artists Programme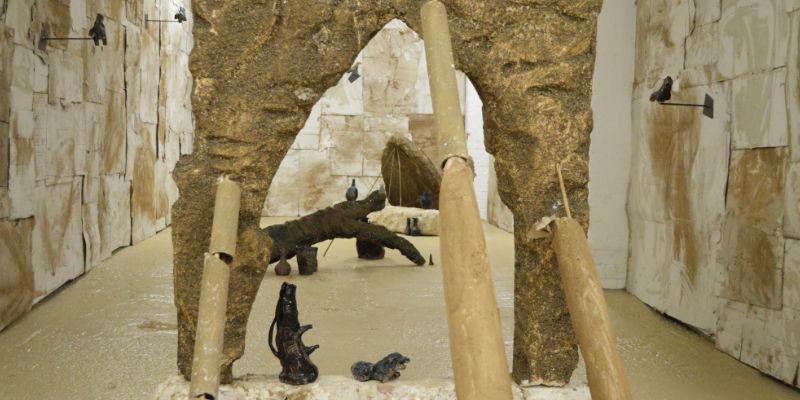 BA Fine Art alumna Emii Alrai, a first generation British Iraqi artist working and living in Leeds, is one of four emerging artists selected for a year-long talent development programme.
The Tetley's Associate Artists Programme (TAAP) is supported by Tetley's Beer and the original home of Tetley's Brewery, The Tetley (now a centre for contemporary art and learning in Leeds). The Programme supports the development of Emii Alrai, Alice Chandler, Michaela Cullen and Harlan Whittingham through a tailored mentoring programme. It hopes to foster a new generation of artists and help provide opportunities in Leeds and Yorkshire.
As part of the ongoing programme, Emii Alrai will showcase her new work created within the artists' studio at The Tetley at an open studio event on 20 February 2019, 6-8pm.
Alrai's sculptural practice is concerned with Middle Eastern identity, creating monuments as well as exploring the residue of colonisation. She graduated with a BA in Fine Art from the School of Fine Art, History of Art and Cultural Studies at the University of Leeds in 2016. Alrai went on to win the FUAM Graduate Art Prize later that year for her work Marshlands, which was influenced by the draining of the Iraqi Marshlands in the 1950s–90s and its impact on the cultural reflection of modern Iraq.
Emii secured her first solo show last year at GLOAM Gallery, Sheffield, and has previously exhibited at Caustic Coastal (Salford), Hutt Collective (Nottingham) and local Leeds spaces such as Ladybeck and The Stanley & Audrey Burton Gallery. Emii also co-founded and is an organiser of the artist-led crit group Nocturne.
House of Teeming Cattle is Alrai's upcoming solo exhibition, presented at Two Queens, Leicester, opening in March 2019. This takes the form of a large scale sculptural installation inspired by diorama displays in Western museums. Alrai uses narrative to investigate forms of personal and historical identity between the Middle East and Britain.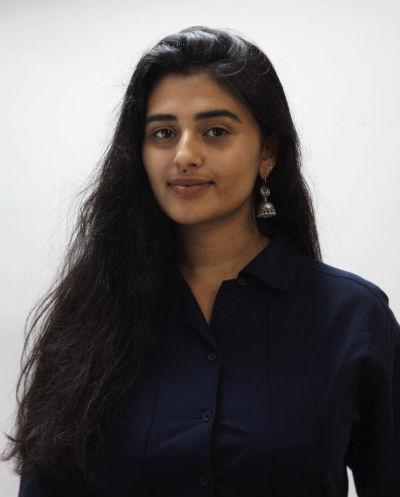 Emii Alrai, 2019
Emii Alrai said:
"Being selected as one of the TAAP Artist Associates has been an amazing opportunity to work closely with an institution which I think is really challenging the display of contemporary art in Leeds, whilst supporting younger artists to sustain a practice.
"I feel extremely lucky and excited to develop my practice with the help of The Tetley and the three other great artists selected. So far it has been an invaluable experience which has helped me support my work through crits, use of the residency space and focused conversations around future practice."
Bryony Bond, Artistic Director of The Tetley, said:
"Emii Alrai, Alice Chandler, Michaela Cullen and Harlan Whittingham all have an exciting and strong direction to their practices. I am very excited to be working with them at The Tetley over the year and sharing their work with a wider audience."
Emii Alrai: TAAP Open Studio Showcase takes place from 6 to 8pm on Wednesday 20 February. It is open to all and free to attend.
See The Tetley website for more information about the Tetley Associate Artist Programme (TAPP).
Image: Emii Alrai, An Ancient Quiver, 2018, in An Ancient Quiver at GLOAM Gallery, Sheffield.