Heritage Show + Tell on the move ― call for speakers for Bradford edition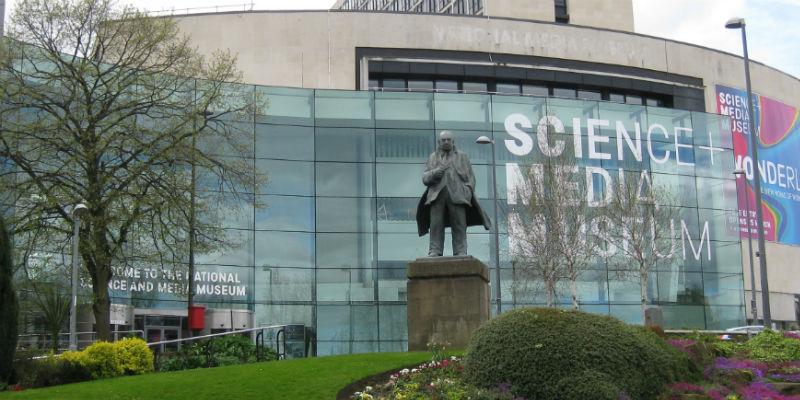 Following on from the success of our Heritage Show + Tell events held three times a year in Leeds, we are on the move on 13 November for a one-off special edition in Bradford.
Hosted by the National Science and Media Museum, we will be using the much loved format of three-minute talks to bring together people passionate about heritage. But this time they will all have one thing in common ― we are specifically looking for speakers with connections with Bradford who have something to shout about their current work.
As with our regular events, we will have a vibrant programme of seven speakers, followed by a chance to network over refreshments, running from 5 to 7pm.
We will also be offering an optional tour of the museum's interactive gallery ― Wonderlab ― before the main event.
Heritage Show + Tell is a chance for people passionate about heritage in Yorkshire to come together and share their work, get feedback on ideas and meet new collaborators.
Everyone is welcome to sign up as a speaker or to come along to hear others talk about their work: community heritage groups, freelancers, museum professionals, students and academics.
If you would like to sign up as a speaker, please contact Helen or Fiona via ccsmghinfo@leeds.ac.uk Please also get in touch with us if you want to come along to listen to the talks. We will be posting the full programme once it is finalised so do keep an eye out for it in the coming weeks.
For more information about what it involves, and for examples of previous talks, you can take a look at our blogsite.
Heritage Show + Tell — Bradford edition is a partnership between the Centre for Critical Studies in Museums, Galleries and Heritage and National Science and Media Museum, with support from the School of Fine Art, History of Art and Cultural Studies and Student Enhancement in the Faculty of Arts, Humanities and Cultures.
See here for more information about Heritage Show + Tell.
Image: Science and Media Museum Bradford 24 April 2017, Wikimedia Commons