New Associate Editor required for parallax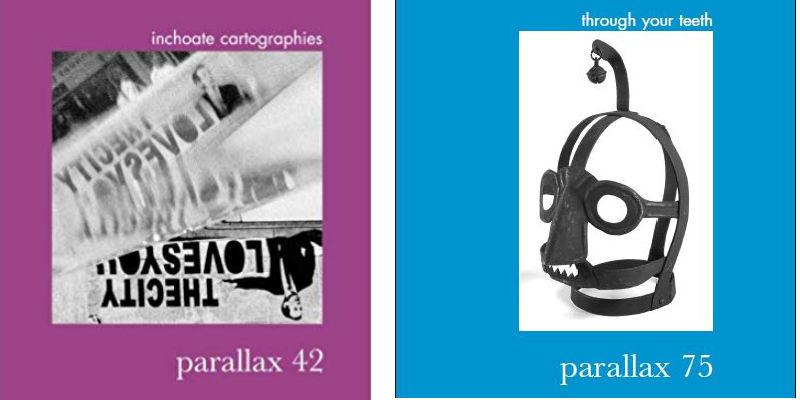 parallax is a quarterly journal of themed issues known for its innovative approach to a wide range of pressing questions in cultural studies, critical theory and continental philosophy.
Published by Routledge — and based in the School of Fine Art, History of Art and Cultural Studies at the University of Leeds — parallax is managed and edited by a team of advanced postgraduate research student Associate Editors in collaboration with the Executive Editors.
parallax is currently recruiting a new Associate Editor to begin immediately. Associate Editors should have completed the first year of their PhD; they are typically engaged for a two-year term and receive a small annual stipend.
Associate Editors gain invaluable experience editing a respected world-class publication. Working closely with each other and the Executive Editors, they participate in all aspects of the journal's editorial process – from developing special issue themes around important questions in theoretical cul-tural studies, commissioning articles and working with Guest Editors and contributors, to copy-editing, proofreading and liaising extensively with the publisher throughout the produc-tion process.
Associate Editors engage actively with contemporary intellectual debates in the critical humanities, both in managing the journal's long-term strategy and in working with a wide range of respected and original academics and thinkers. Over the years, parallax has published articles by Zygmunt Bauman, Seyla Benhabib, Hélène Cixous, Jacques Derrida, Elizabeth Grosz, Gayatri Chakravorty Spivak, Geoffrey Hartman, Avital Ronell, Kelly Oliver and J. Hillis Miller, among many others.
Each issue is organised around a theme proposed by a Guest Editor and developed through extended discussions with the parallax team. In addition to managing the journal and working with the external guest editors, Associate Editors are encouraged to propose their own theme and take responsibility for an issue as Guest Editor, either individually or as a group.
Associate Editors must demonstrate a commitment to thinking creatively in and around continental philosophy, theoretical cultural studies and critical theory, broadly speaking, and be available for regular meetings of the team.
Applicants are asked to submit a short statement of interest, a sample of recent written work (approximately 2,000 words) and a curriculum vitae by Monday 15 October 2018.
parallax editorships represent a considerable sustained commitment of time and effort for postgraduate research students; applicants must discuss with their supervisor(s) the feasibility of taking on this additional workload alongside their doctoral projects and indicate in their statement how they would manage it.
Applications and queries should be sent to Eric Prenowitz, Executive Editor: e.prenowitz@leeds.ac.uk