Space Between — exhibition
Date: Thursday 11 May 2023
Location: Chemistry
Interval: Every day
Until: Friday 12 May 2023
Cost: Free
An exhibition of work by a group of seven fine art students from the University of Leeds.
Space Between handles themes of change and transition. The artists have examined a range of themes centred around aspects of youth culture and societal divisions through a wide variety of materials and mediums.
Space Between is one of a number of exhibitions of work by our level one BA Fine Art students, taking place on campus and across Leeds this month.
Follow Space Between on Instagram.
Artists
Isabella Jones
Elsa Greenland
Megan PD
Eliza Bright
Finn O'Rourke
Sophie Hugh
Ella Brereton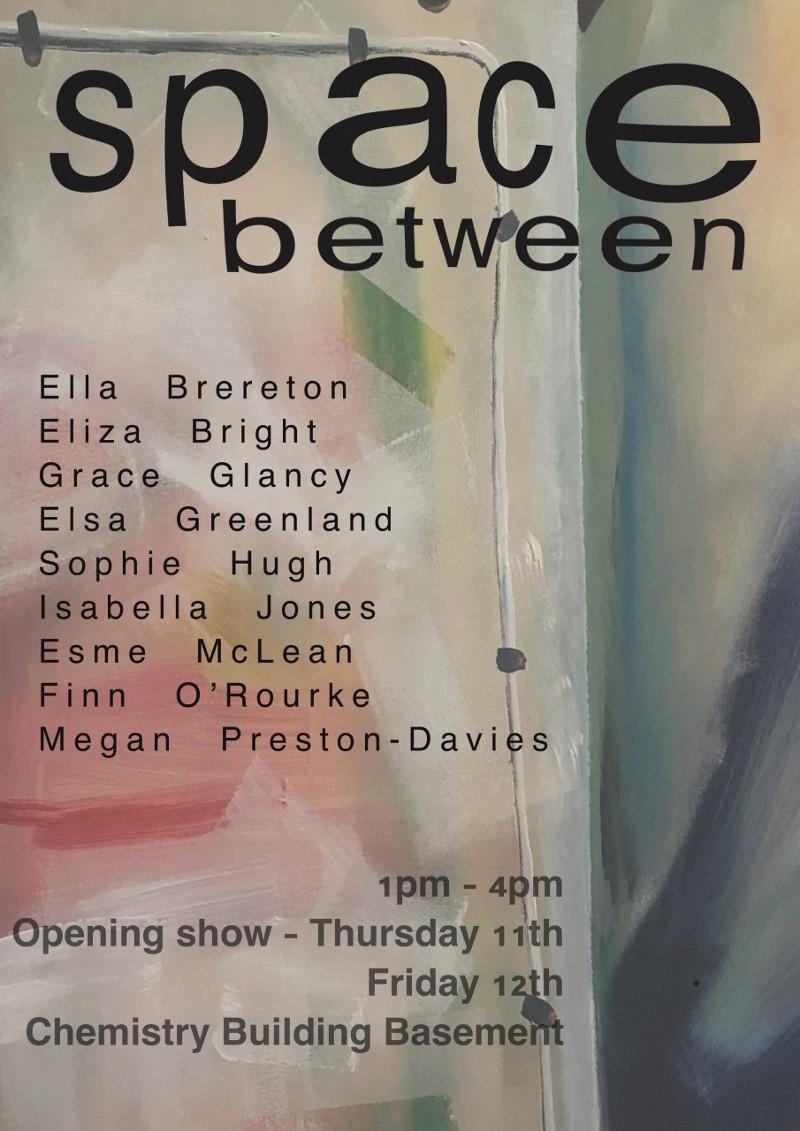 Venue
Chemistry Basement
School of Chemistry
University of Leeds
Leeds LS2 9JT
The venue can be found between the Chemistry block and the School of Media and Communications. See the campus map.
Opening times
Thursday 11 May, 1pm-4pm
Friday 12 May, 1pm - 4pm
Image
Painting by Finn O'Rourke. Poster designed by Isabella Jones.