Interpretations 2022 – online exhibitions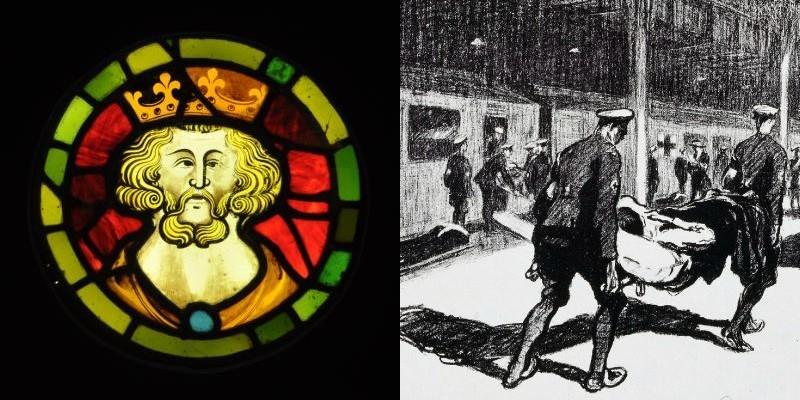 Date: Monday 12 December 2022
Location: Online
Interval: Every day
Until: Monday 6 March 2023
Cost: Free
MA students from the School of Fine Art, History of Art and Cultural Studies have curated eight new online exhibitions using a range of open access collections.
The exhibitions have been developed as part of Interpretations — a core module for students taking MA courses in Art Gallery and Museum Studies and Arts Management and Heritage Studies. Using an action learning approach, students are supported to learn about object research, interpretive practice, text writing, visual communication and marketing.
Visit the exhibitions
Full details and links to each of the eight online exhibitions curated by our MA students can be found here:
See also the the Centre for Critical Studies in Museums, Galleries and Heritage website.
Feature image
From left:
Window Glass, 1335. Copyright York Museums Trust.
Detail from Detraining in England, by Claude Shepperson, 1914–1918, from series 'Tending the wounded'. Crayon lithograph, 38.5x51cm, in gilt and black frame 58x68x3cm. 1980-910 Pt4, Science Museum Group Collection Online.