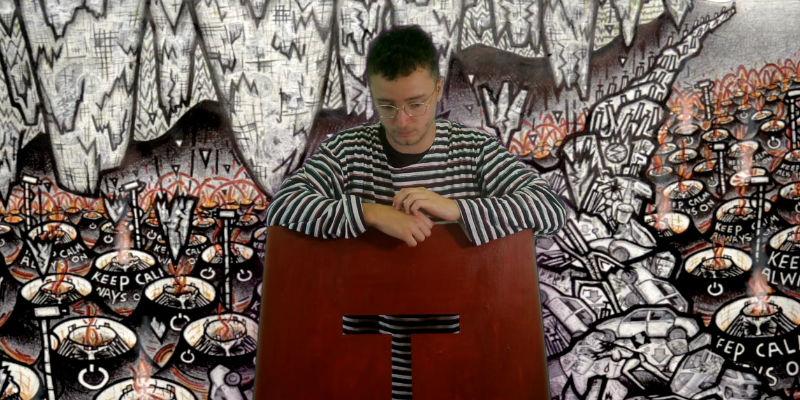 Date: Thursday 19 September 2019, 18:30 – 20:30
Location: Fine Art, History of Art and Cultural Studies
Cost: Free
As part of this year's MA Fine Art Degree Show — Becoming After — you are invited to attend a screening of a film project developed by graduating artist John Ledger.
This multi-disciplinary and collaborative film project is an autoethnographical exorcism, for a generation whose formative years happened 30 years ago as the Berlin wall fell.
Wall, i plays around with some of the themes in Pink Floyd's The Wall (on its 40th anniversary), for a 'millennial' generation reared on promises of a future where they could be whatever they wanted to be.
Scripted by songs, Wall, i is a character who becomes trapped in himself as promises start to crumble; unable to connect, he falls into mental ill-health, spells of addiction, bitter resent and hatred.
This screening is free to attend but booking is advisable as places are limited. Please book your place here via Eventbrite.
See here for full details about the MA Fine Art Degree Show, Becoming After.
Note: this film contains some adult themes and references. Older children are advised to be accompanied. May be unsuitable for minors.
Image
Film still from John Ledger's Wall, i (2019). Photo by Sheldon Ridley.