The historian at the museum: Cecil Roth's role in the development of Jewish museums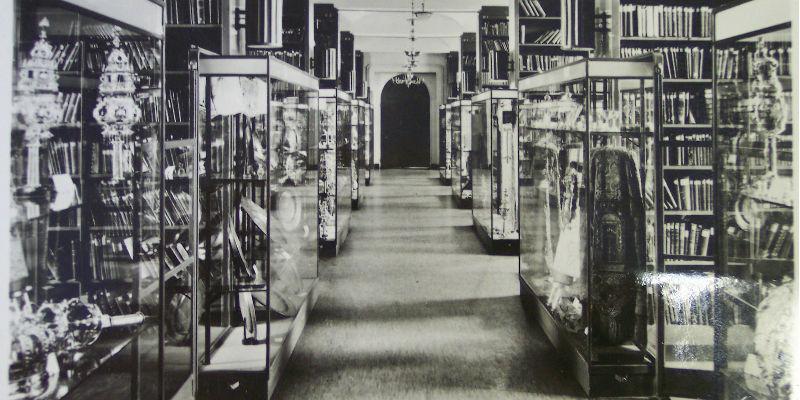 Date: Wednesday 8 May 2019, 16:00 – 17:30
Location: Brotherton Room
Cost: Free
A Sadler Seminar with speakers Dr Kathrin Pieren, Collections manager and curator (social and military history) of the Jewish Museum, London, and Dr Stefania Silvestri, University of Manchester.
The Jewish Museum in London was founded in 1932, relatively late in the context of European Jewish museums. When the young historian Cecil Roth first came up with the idea, he pointed out the urgency to 'catch up' with other communities.
Roth was also concerned about the loss of major collections of Jewish religious and historical collections to museums in the UK and abroad. Moreover, he aimed at building a focus point of integration for the Jewish community 'at the present time of disintegration'.
The president of the Jewish Historical Society of England for many years, Roth became also involved in the Mocatta Library and Museum at UCL and the Ben Uri Gallery.
In this seminar, Dr Kathrin Pieren will investigate Roth's involvement in those heritage projects and whether they achieved what the historian had hoped for.
Following on from Dr Peiren's talk, Dr Stefania Silvestri (Postdoctoral Research Associate at the Centre for Jewish Studies, University of Manchester) will introduce 50 Jewish Objects ― a new project on Jewish material culture, led by the Centre for Jewish Studies, University of Manchester, on behalf of the Northern Jewish Studies Partnership.
This event at the Brotherton Library, University of Leeds, is convened by by Eva Frojmovic (School of Fine Art, History of Art and Cultural Studies) and Jay Prosser.(School of English) as part of the Sadler Seminar Series, The Archive After Cecil Roth: Jewish Studies, cultural history and the Cecil Roth Collection.
Image: Jewish Museum c.1932. Image courtesy of the Jewish Museum, London.