IMS Open Lecture: 'The Ethics and Politics of Comparison in Later Medieval England'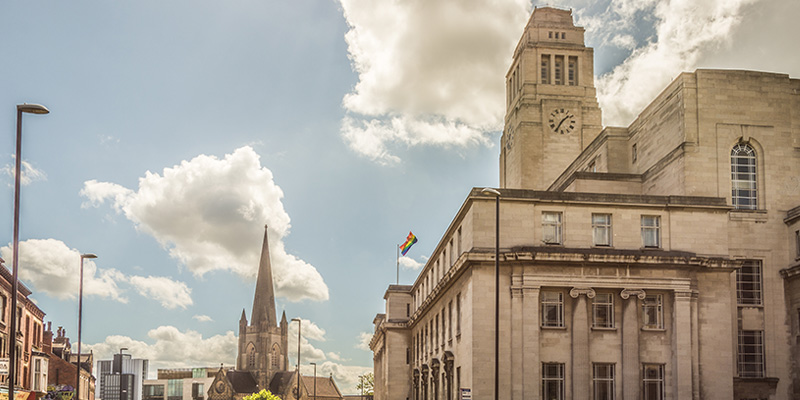 Date: Tuesday 19 March 2019, 17:30 – 19:00
Location: Parkinson Building
Cost: Free
This IMS Open Lecture is presented by Gary Shaw (Wesleyan University) and it titled: 'The Ethics and Politics of Comparison in Later Medieval England'.
IMS Open Lecture Series
Every year the IMS Open Lecture Series showcases cutting-edge research by leading scholars in important aspects of medieval studies. All lectures are free of charge, take place in the Nathan Bodington Council Chamber in the Parkinson Building, and are followed by a drinks reception. Lectures begin at 17:30.
All queries can be directed to Axel Muller (A.Muller@leeds.ac.uk) or Chris Marks, the Open Lectures IMS Intern (IMSlectures@leeds.ac.uk).
Upcoming lecture
The final IMS Open Lecture in the 2018-19 series, presented by Gary Shaw (Professor of History and Medieval Studies, Department of History, Wesleyan University, Connecticut), is titled '"Comparisons are Odious": The Ethics and Politics of Comparison in Later Medieval England'.
It is said that modernity is the age of comparison, competition, and ranking par excellence, but from the thirteenth-century comparison became important in some areas of English life and thought. By the fifteenth century, however, the wider use of comparing was sufficiently complicated for the commonplace wisdom, 'Comparisons are odious' to be coined by the poet John Lydgate.
This lecture argues that fifteenth- and sixteenth-century ambivalence about comparing became the early modern English norm but was built from a sort of social and moral crisis of new comparing that developed from political and moral upheavals that followed the Black Death. The social imaginary was unstable and competition of ranks could be discerned in English public life, including in parliamentary acts and taxation. Comparing was disturbing. What is more, heretical thinkers turned moralising comparisons into political attacks and later medieval comparison was briefly more problematic and needed checking. Nevertheless, it also was clear that comparing could be a powerful form of intellectual analysis as Roger Bacon (d.1292) and Sir John Fortescue (d.1479) showed, but it often entailed belittling people, and was, therefore, a task best used about Others, whether the French or heretics.
Professor Shaw is a historian of medieval England, of Britain, and of people as managers of meaning and identity in their inevitable social context. He also studies the theory and philosophy of history. His publications include The Creation of a Community. The City of Wells in the Middle Ages (Oxford University Press, 1993), and Necessary Conjunctions: The Social Self in Medieval England (Palgrave-Macmillan, 2005). Shaw also joined the journal History and Theory as an Associate Editor in 1996, and has edited themed issues on the topic The Return of Science, including Does History Need Animals? (2013). More recently, Shaw has published on the self, agency, animals, and actor network theory for historical work. Shaw's current research interests include the circulation of people, things, animals, and ideas in medieval England and he's slowly elaborating a theory of history and historiography.
All are welcome!