Permacrisis?: Assessing the politics of crisis across the spheres of climate, democracy and the new nuclear age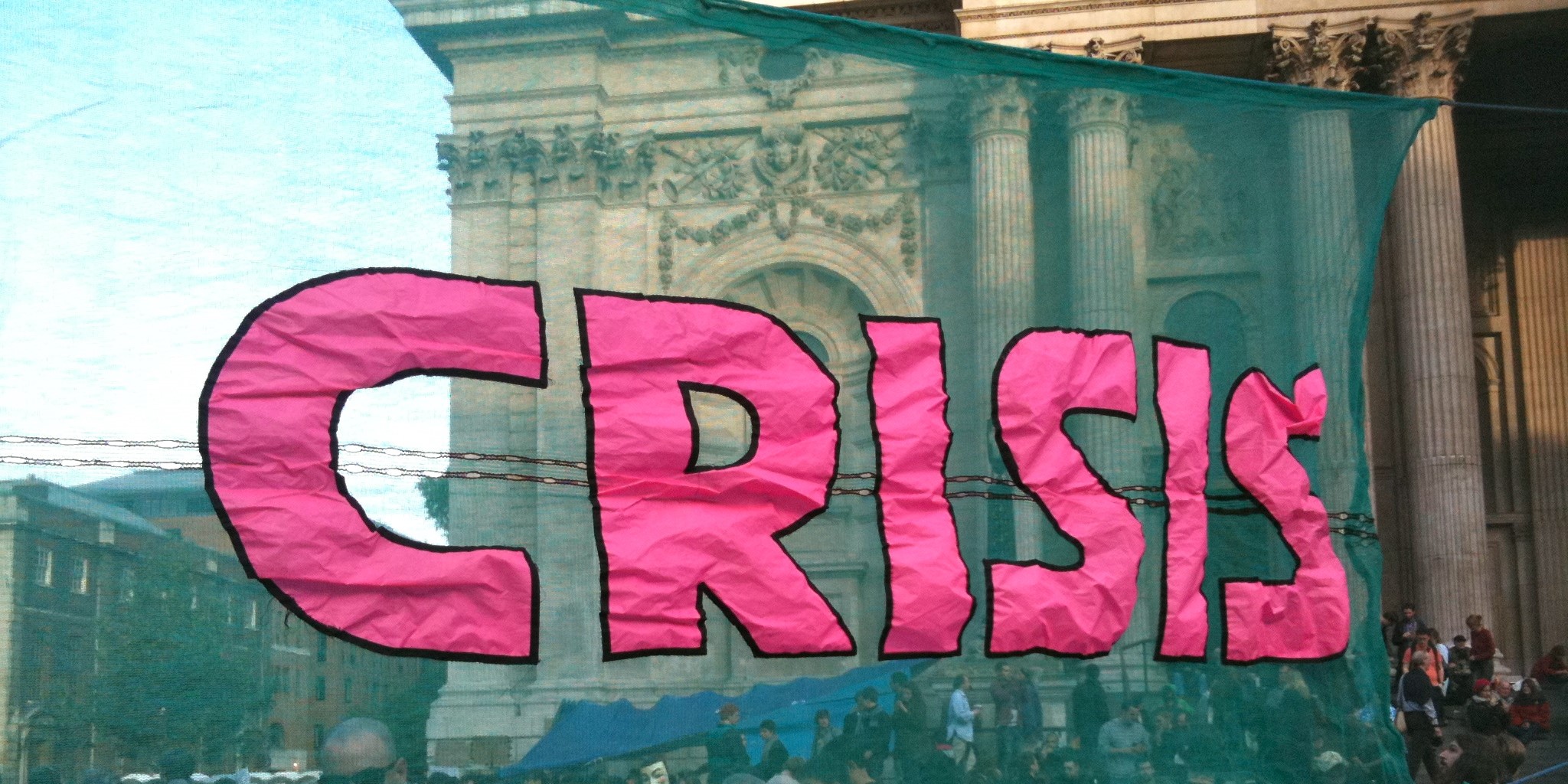 Date: Wednesday 29 November 2023, 13:00 – 15:45
Location: G.12 Lecture Theatre, Clothworkers Building North
Cost: Free
Our panel on crisis promises an uplifting and inspirational discussion that balances the prevalent sense of precarious uncertainty with forward-looking ideas
We find ourselves at the intersection of multiple crises – man-made changes to the climate, the threat of nuclear war, and a representative democracy with which many citizens feel dissatisfied.
These interlinked crises intensify each other through the creation and exploitation, both real and perceived, of uncertainty. Our panellists each explore a sphere of crisis.
Dr Viktoria Spaiser considers the role of norms in our approach to the climate crisis. Dr Rhys Crilley paints a catastrophic picture of the threat from today's nuclear zeitgeist. Prof Stephen Coleman suggests that the crisis of political representation entails a repudiation of foundational principles of democratic governance.
We also ask our panel to reflect on the intersections of these multiple simultaneous crises.
What does a constant state of uncertainty mean for democratic life, elite decision-making and political communication more broadly?
Do vested interests and neoliberal forms of representative democracy prevent us from tackling the climate crisis head-on? How has Russia's war in Ukraine affected political rhetoric on nuclear technology and perceived threats in global politics? How does public distrust of politicians manifest in the climate and nuclear crises? In what ways do these multiple crises open the door to populist and extremist actors?
Exploring these and related questions, our panel on crisis promises an uplifting and inspirational discussion that balances the prevalent sense of precarious uncertainty with forward-looking ideas.
Our speakers
Professor Stephen Coleman is Professor of Political Communication at the University of Leeds. He has published widely on practices of citizenship and political efficacy and is currently exploring possible futures of liberal democracy.
Dr Rhys Crilley is a Lecturer in International Relations (Politics) at the University of Glasgow. His new book 'Unparalleled Catastrophe: Life and Death in the Third Nuclear Age' was published by Manchester University Press (2023).
Dr Viktoria Spaiser is an Associate Professor in Sustainability Research and Computational Social Science at the University of Leeds. Her current research focus is the role of norms in responses to climate change and she is a full-time UK Research and Innovation (UKRI) Future Leaders Fellow with the project 'Understanding normative change to address the climate change emergency'.
Event format
1.00pm – 2.15pm: three 20-minute presentations
2.15pm – 2.45pm: coffee/tea break (student common room)
2.45pm – 3.45pm: roundtable discussion and audience Q&A.
This event is co-sponsored by the Political Communication Research Group and the Centre for Global Security Challenges.
Co-convenors for PCRG and lead organisers: Lone Sorensen (L.N.Sorensen@leeds.ac.uk) and Katy Parry (k.j.parry@leeds.ac.uk).
Image
Image via Flickr by Neil Cummings.